WordPress is the best blogging platform for years and it seems that it will not lose its popularity in the following years.Millions of self-hosted wordpress blogs are active right now and it is still growing.Ok but why is this popularity?Of course we can write many reasons but i think one of the most important reason for this popularity is its plugin repository.If you want to make your wordpress blog more functional and interactive you need wordpress plugins.
Plugins are available for a variety of uses and everyday new ones are being released for every kind of your needs.
In today's post we have gathered recently released wordpress plugins which you might find useful for your blog.Just check out the new wordpress plugins,maybe you can find an essential one for your blog.
You may also take a look at our past wordpress articles;
Easy Image Slideshow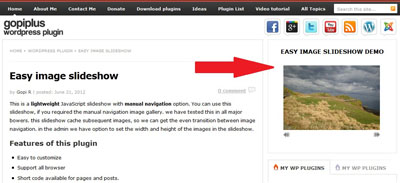 This is a lightweight JavaScript slideshow with manual navigation option. You can use this slideshow, if you need the manual navigation image gallery.
Plugin Source
Easy Graphs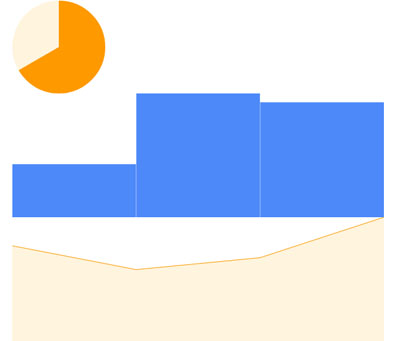 This plugin allows for simple data visualization in post content. It is Multisite compatible and relies on shortcodes to render the graphs.
Plugin Source
PopPop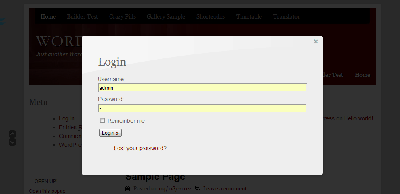 This plugin enables you to quickly add beautiful modals by adding widgets to the Popup area. The plugin also generates the link code that triggers the popup.
Plugin Source
Monochrome Admin Icons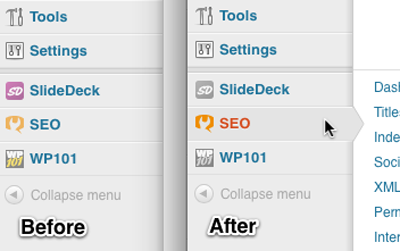 This plugin makes all admin icons behave the same, whether correct icons are provided or not. It supports all major browsers.
Plugin Source
Advanced WP Columns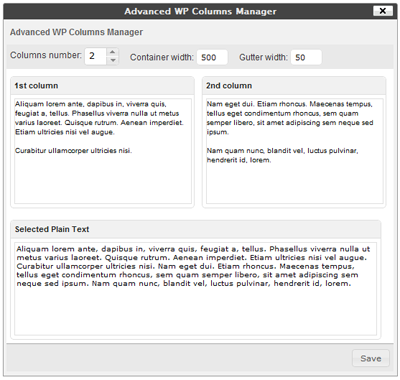 Advanced WP Columns plugin provides you to set up your BLOG content in the multiple columns using simple user interface, without any short codes.
Plugin Source
Ace Edit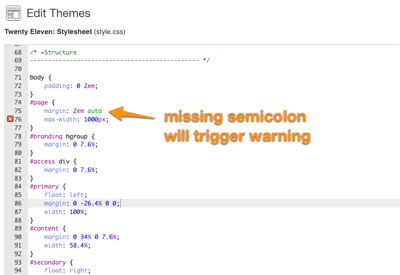 This plugin will improve the build in theme and plugin editor in WordPress with typical code editor features like syntax highlighting.
Plugin Source
Export to Excel


A plugin which allows you to download your posts, pages, custom post types to .xls or .xlsx format.
Plugin Source
Social Pop Up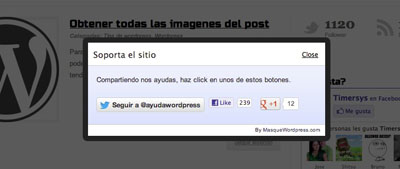 This plugin will display a popup or splash screen when a new user visit your site showing a Google+, twitter and facebook follow links. This will increase you followers ratio in a 40%. Popup will be close depending on your settings.
Plugin Source
Hovercards


WordPress Hovercards is a open source WordPress plugin that instantly integrates hovercards inside of your WordPress blog without any configuration. It only weighs 4 KB which is incredibly lightweight.
Plugin Source
WP Map Markers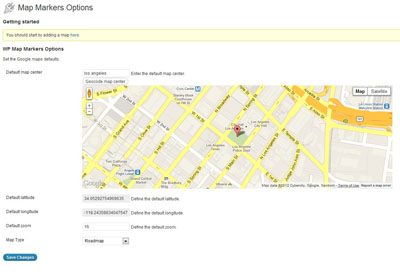 WP Map Markers is a plugin that brings the Google Maps Store locator library to your WordPress website. It uses the v3 API.Add new locations like posts with the Location custom post type. Display maps on your posts and pages with a simple shortcode.
Plugin Source
Easy WordPress Mailchimp Integration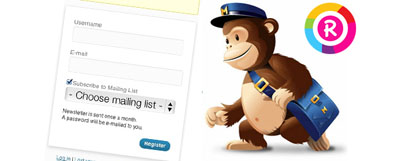 A simple plugin called Easy WordPress Mailchimp Integration that simply adds a nice registration process to your Mailchimp mailing lists during WordPress user registration.
Plugin Source
Point and Stare Category Authors Widget


This plugin adds a widget that displays authors who have contributed to the current category and links to their profile page.
Plugin Source
Limit Image Size


Limit Image Size is a smart plugin wich will limit the megapixel an image can have. When you upload an image, plugin will check if it have more megapixels than you limited, if so, the plugin will automatically resize the image to have that megapixel.
Plugin Source
Scroll Triggered Box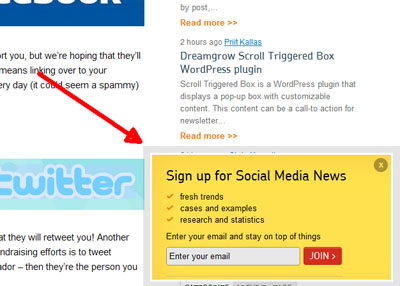 The box is designed to get the attention of the visitors who have engaged with your site. The box triggers on certain event you specify, such as percentage of scroll, reaching an end of the post or comments. This verifies that visitors are engaged with the content and presenting them with a call-to-action.
Plugin Source
IceCaptcha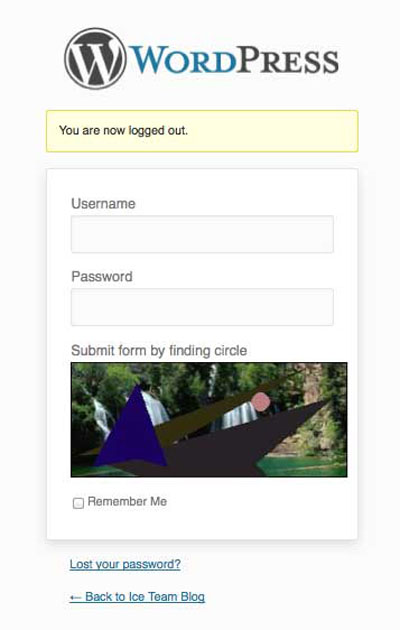 The new security system presupposes clicking on the circle of a particular color instead of entering numbers or other redundant actions. It is done instead of clicking on the button
Plugin Source
WPQR QR-Code Generator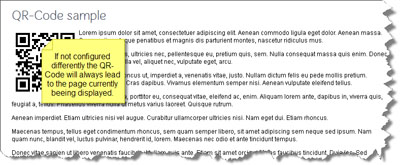 QR-Code widget and shortcode in one QR-Code gernerator plugin. Use the QR-Code widget in your sidebars or generate QR-Codes in pages and articles by inserting [qr-code] right where you want your QR-Code to be displayed.
Plugin Source
Fancy Gallery Lite


Fancy Gallery is a state of the art WordPress Image Gallery Plugin you can use to create, manage and handle image galleries easily in your WordPress backend and present images to your website visitors. Fancy Gallery integrates the Fancy Image Box in your WordPress. All links pointing to an image will automatically open in the FancyBox. If you use the
Short-code the images will get a navigation bar and the gallery itself will be converted to a valid XHTML block.
Plugin Source
Contact Form and Page Designer


Drag n drop contact form and page builder to create forms in minutes. Store multiple form templates then quickly add them to Pages using short codes code features.
Plugin Source