Image is a must for our blogs especially this kind of blogs and we know that we can attract  more visitors by using images in different ways.You can see different attractions in blogs using images like photo albums in sidebars or photo galleries in the main page even you can show your images of your blog in different ways like in lightboxes and as slide shows.I've collected 24 wordpress image based plugins which some known  much but some are not well known.
You may be interested in the following articles as well.
1.Free Stock Images Plugin
A simple but good plugin to share free stock images.It has a really easy use interface and with Drag &Drop functionality.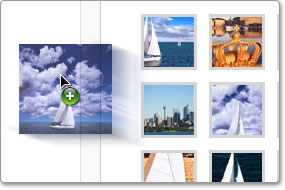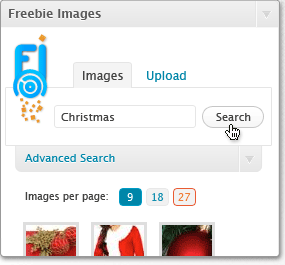 2.Grand Flash Album Gallery
Plugin lets you display your photos with unlimited number of pictures with slideshow.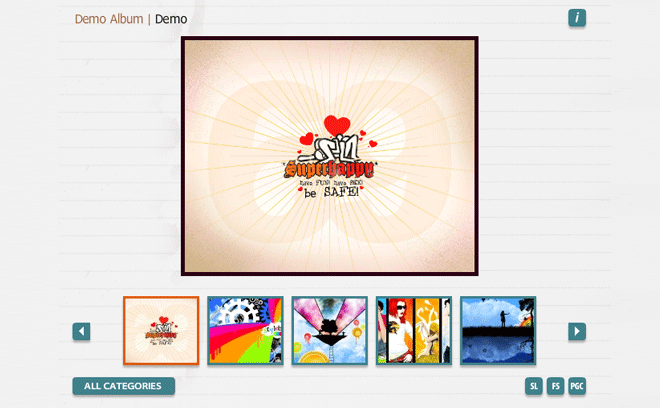 3.Kalooga
The Kalooga WordPress plugin enables you to enrich your blog with photo galleries. Kalooga is crawling the web for galleries with photo collections. Previews of these collections are saved in the Kalooga visual gallery index.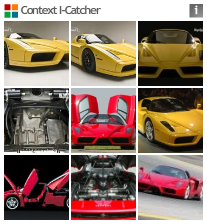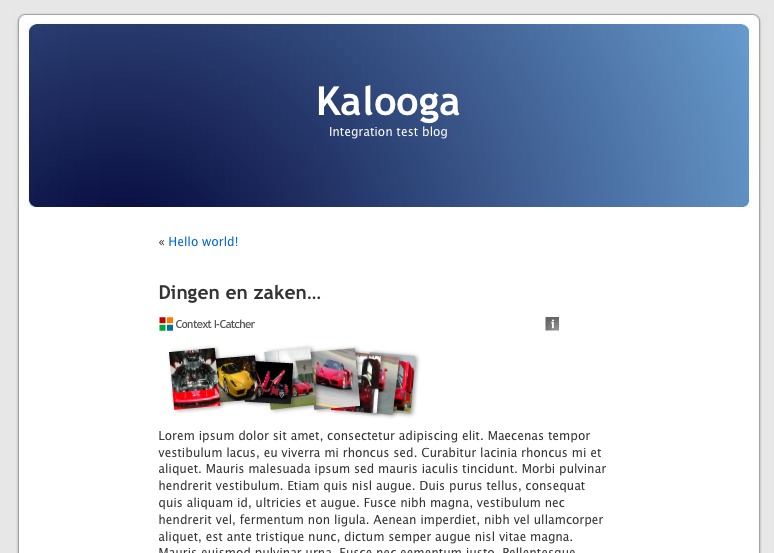 4.Page Flip Image Gallery
FlippingBook WordPress Gallery Plugin is a full integrated image gallery plugin for WordPress with page flipping effect. Allows creating flash books with page flip effect directly from the administrator panel via a specifically designed interface.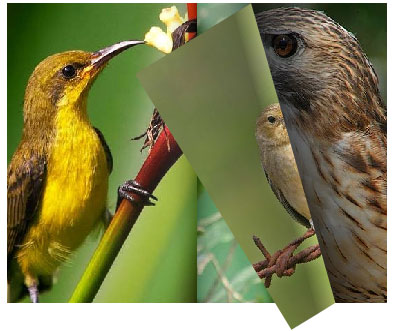 5.Cincopa Rich Multimedia Platform
With Cincopa Rich Multimedia Platform, adding Videos, Slideshows, podcasts, and music to your site couldn't be easier. Just follow our easy steps, and you'll have a professional media-driven website in no time.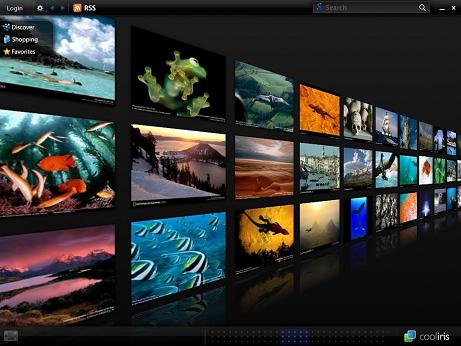 6.Superb Slide Show Plugin
This is a strong, cross browser fade in slideshow script that incorporates some of your most requested features all rolled into one. Each instance of a fade in slideshow on the page is completely independent of the other, with support for different features selectively enabled for each slideshow.
7.LightBox Plus Plugin
Lightbox Plus implements ColorBox as a lightbox image overlay tool for WordPress.
8.Dooodl
Dooodl is a fun plugin for your blog that allows your visitors to draw a little doodle and save it to your sidebar together with a little note.
9.Sidebar Photoblog
Sidebar Photo blog is simple, light and easy to use. It also has some nice effects and an archive page for your photos.

10.Photobucket Widget
This widget allows you to show pictures from your photobucket account in your blog's sidebar. Install the plugin and make the minimum configurations.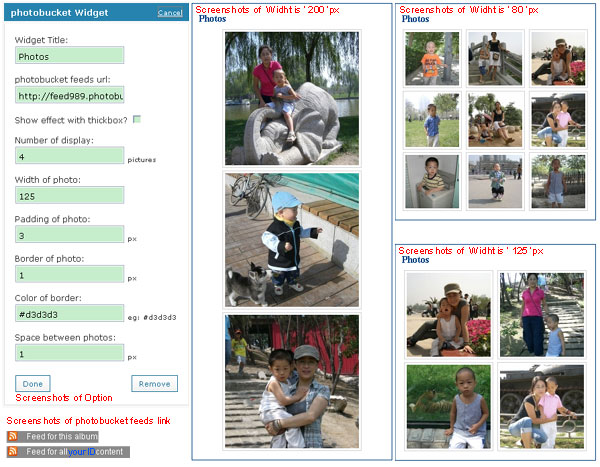 11.PhotoSmash Plugin
PhotoSmash is built for website owners who want a Plug-and-Play means of allowing their communities to share images, as well as for developers who need to do some seriously fancy tricks for themselves or their clients.
12.WP-Pretty Photo Plugin
PrettyPhoto is a jQuery based lightbox clone by Stéphane Caron. Not only does it support images, it also add support for videos, flash, YouTube, iFrame. It's a full blown media modal box. WP-prettyPhoto embeds these functionalities in WordPress.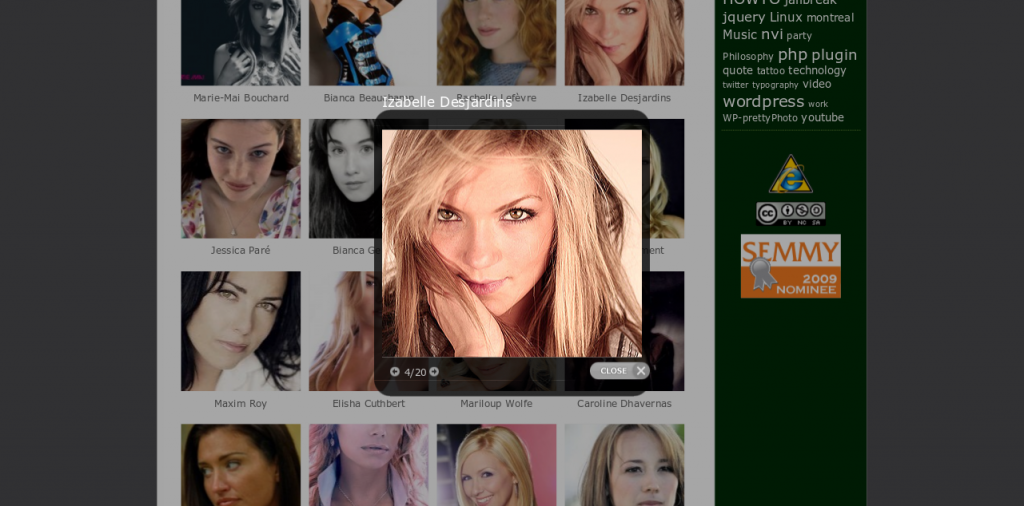 13.NextGEN Gallery
NextGEN Gallery is a full integrated Image Gallery plugin for WordPress with a Flash slideshow option.
14.WP-Simple Viewer
This plugin enables you to easily add fancy SimpleViewer Flash galleries to your posts and pages. The admin interface helps you to create the thumbs for a new gallery and change its settings. If you like your images can have captions that shows up in the gallery. All plugin and gallery settings can easily be changed on the admin pages.
15.Dynamic Content Gallery
This plugin for WP and WPMU creates a dynamic gallery of images for latest and/or featured posts using the excellent JonDesign SmoothGallery script. By associating your gallery images with individual posts, using Post Custom Fields, the plugin dynamically creates the gallery from your latest and/or featured posts.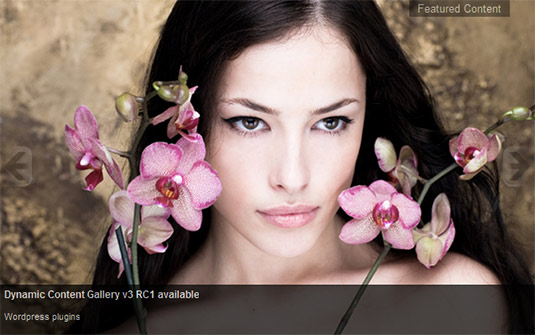 16.SlideZoom Plugin
SlideZoom is a lightweight plugin allow bulk upload images or zip upload to generate a HighSlide JS gallery.
17.Drop In Image Slideshow Gallery
This drop in image slideshow gallery is your regular image slideshow, except each image is 'dropped' into view. this effect that works in all major browsers. The slideshow stops dropping when the mouse is over it.
18.Deviant Thumbs
Display linked thumbnails from deviantART on your WordPress blog.
19.Wordpress Content Slide
Content Slide is used to create fully customizable jquery Fading image slideshow anywhere within your WordPress site. Custom options include slideshow size, color, style and more.

20.WP-Cycle Plugin
The WP-Cycle plugin allows you to upload images from your computer, which will then be used to generate a jQuery Cycle Plugin slideshow of the images.

21.Picasna WordPress Plugin
This plugin parses link to your picasa album and creates professional fullscreen flash gallery.
22.Flickr Tips
FlickrTips is a simple AJAX enhancement to hyperlinks within a WordPress blog. When the user mouses over a link to an image or a Flickr photo page or photoset, a small floating panel will appear near the mouse cursor with a thumbnail of the image.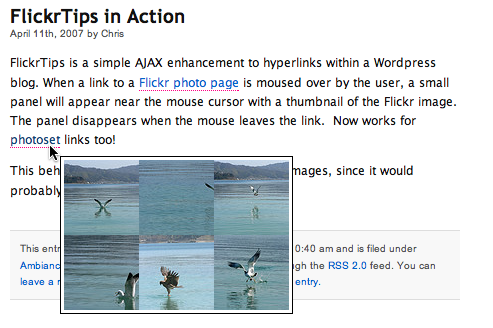 23.Misiek Photo Album
Plugin allows you to add photo albums to your site using media library from your wordpress.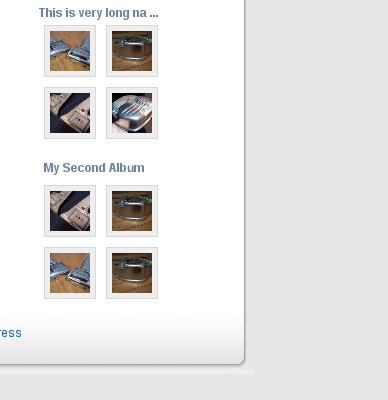 24.NASA Image Of The Day
NASA makes a new Image Of The Day available every day in their gallery, complete with a fairly detailed description of what you see. This plugin grabs a thumbnail of the current image along with an extract of the accompanying description, and makes it available as a WordPress sidebar widget.(wp 2.7 )
if want to pass sat test then join our training course and get guaranteed success using ptcb practice exam and other resources.