All countries that have started actively working on determining the legal standing of cryptocurrencies or have already successfully finished such work might be conditionally included in this category. While some nations cautiously integrate cryptocurrencies into daily life, others aggressively integrate them into their financial systems.  Head to the bitcoin360ai site if you want to check out some free trading services.
(Note: read the latest crypto regulation news and learn which countries will be the next to join and support the crypto realm.)
1. Lithuania
One of the most loyal jurisdictions in the field of crypto is Lithuania cryptocurrency regulation, and the country as a whole enjoys a strong reputation for providing a stable economy, which motivates entrepreneurs to establish Lithuanian crypto firms. The Lithuania crypto exchange license is currently the most cost-effective option available among EU nations.
The environment for Lithuania crypto license has improved as a result. Lithuanian authorities have formally approved and recognized businesses using cryptocurrencies for commercial purposes (by FCIS). The Lithuanian government's open registration program for cryptocurrencies has won favor with the financial sector. The Lithuanian Financial Crime Investigation Service (FCIS) oversees both sorts of crypto license that can be obtained there: operators of cryptocurrency exchanges and operators of cryptocurrency custodial wallets.
2. Spain
The Spanish Parliament categorized cryptocurrencies as electronic payment methods back in 2014. Additionally, the Spanish government required bitcoin miners to go through a special registration process and pay the necessary taxes in 2016. Other draft legislative acts that were intended to impose extra taxes on cryptocurrency transactions were also presented to the parliament, but they were not passed. Transactions involving cryptocurrency are exempt from VAT.
There is currently no law governing the use of cryptocurrencies in Spain. Companies must, nevertheless, abide with the AML legislation's standards for customer identification. Cryptocurrencies are still not regarded as legal cash in Spain, nevertheless.
3. Germany
Cryptocurrency assets are referred to as private money in this context. Commercial enterprises and banking institutions can make payments to one another with their assistance. In addition, VAT must be paid on all bitcoin-based sales. Additionally, there are no taxes on cryptocurrency transactions as of now. At the same time, Germany was among the first EU nations to formally govern digital assets. It is allowed to issue digital currency, possess it, use it for commerce, and mine it. The license of bitcoin and its release are both subject to particular regulations. Germany formally acknowledged digital currency as a financial instrument in 2017. And right now, paying with Bitcoin is totally possible here.
4. Portugal
Since cryptocurrencies do not meet the minimum requirements, the Central Bank of Portugal decided in September 2017 that it does not recognize them as currencies. The Portuguese Parliament addressed the legislation governing bitcoins, in particular the laws governing initial coin offerings (ICOs), in May 2018.
The first property was recently purchased and paid for entirely in cryptocurrency on May 5, 2022, which is another historic real estate market event. The price of the apartment in Braga was three bitcoins, or about 110,000 euros. This proves that for the first time ever in Portugal and Europe, a house was sold entirely in cryptocurrency without any conversion to euros.
Official data indicates that Portugal may soon cease to be a "tax haven" for bitcoin owners. An official document from the Ministry of Finance regarding the taxation of revenue from investments in digital assets and the localization of cryptocurrency will shortly be submitted for approval to the government of the jurisdiction.
5. Malta
Cryptocurrency is recognized as a legitimate market instrument in this nation. The Ministry of Finance even created a new statute with guidelines for the use of electronic money. Additionally, legislation has been created to control how ICOs should operate. Additionally, the country has legalized cryptocurrency businesses, and its residents are now able to make payments with coins.
6. Norway
In 2013, Norway formally recognized digital assets such as bitcoin and other cryptocurrencies. Tax on bitcoin sales is computed using the standards established for dealings with real estate, equities, and other conventional assets. In 2017, the government decided to do away with the VAT on all transactions involving bitcoin and other cryptocurrencies. Currently, cryptocurrencies are not completely regulated.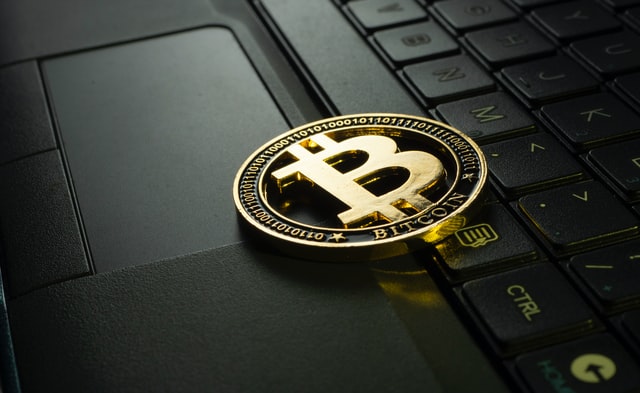 In May 2018, it became known that the Norwegian Central Bank is thinking about creating a national virtual currency that would be an addition to cash, an alternative to bank deposits and a backup solution for electronic payment systems. This decision was made against the backdrop of declining cash consumption.
Recently, the Norwegian parliament rejected a bill to ban mining in the country. The proposal to ban the mining of bitcoin and other cryptocurrencies based on the Proof-of-Work (PoW) algorithm was first introduced in March 2022. The authors of the bill referred to the high energy consumption during mining, which is mainly obtained from renewable sources.
7. Italy
Among the 27 countries of the European Union, Italy can be called the leader in the use of bitcoin in transactions. According to Coinmap, more than 15% of all stores in the world that accept payments in crypto operate in this country. Also in Italy, there are 39 cryptomats and there is a project that is focused on the development of a payment system in bitcoins. It is already actively replacing the euro in payment transactions within the country. The future outlook is not yet completely clear: in the end, either a completely new digital asset will appear on the blockchain, or there will be a stablecoin based on bitcoin.