Need to automatically convert your Excel file, product feed, or XML into PDF catalogs?
Did you know that retailers and wholesalers can now connect various data sources automatically to create an interactive catalog?
Keep reading  to learn the fastest and automated way to create a branded online ODF catalog from a data source. The innovative solution enables you to connect your data sources to automate the production of catalogs or pricelists, eliminating tasks you have previously had graphic designers conduct manually. Turn XML to PDF with product feeds that are transformed into branded product catalog templates that keep brand consistency, while streamlining everything else.
How it works:
– 1. Prepare your data source (CSV, XSLX, Google Spreadsheet, XML to PDF) for catalog automation
– 2.  Upload it into the publishing platform
– 3.  Choose a catalog template – or design one with us from scratch
– 4. Select relevant fields, colors, and settings to map the elements to your branding
– 5. Click to generate your custom PDF and create a catalog layout
– 6.  Publish your auto-generated flipbook catalog
 
Now let's talk about which publishing platform can do this? DCatalog's PDF Creator Platform allows you to convert files such as XML to pdfs that generate and level-up your marketing collateral. DCatalog designs your own branded catalog template to keep brand consistency while automating everything else.
The platform allows you to quickly pump data into catalog templates connected from your data sources, so you can easily publish new versions of catalogs as inventory changes.
 
DCatalog's PDF Creator Platform Advantages
Automation means hassle-free:  There's no cutting corners when it comes to quality services or products – that's why DCatalog's solution was designed to simplify the process for you.
Automation cuts production costs: A solution that provides everything within convenience means you save time and money on production processes and printing, by converting your data file to PDF.
Automation eliminates room for error: There's no need to worry about the prospect of human error by connecting directly with your data source and having the platform create a catalog on your organization's behalf.
Automation creates dependability: Whether it's consistent production time, quality, or branding, you can rely on a solution powered directly from your data sources. Whether it be a product feed, web service API, or CSV file, the catalog template design makes it easy to update product lines that ensure brand consistency.
Automation allows for higher output: Easier and faster catalog creation means higher production volume. Save time with flexible and highly efficient catalog templates created specifically for your brand. With the conversion of XML to PDF catalogs, the process to create a catalog will be faster and easier.
Automation is simplicity: Updates and edits to your catalogs can be made on-demand & immediately – there's no need for overcomplication!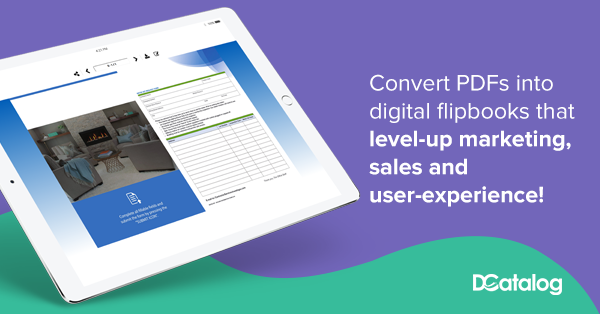 Publish, Share, & Track Catalogs
Publish the produced catalogs and price lists into an online flipbook format can help you to level-up marketing, brand awareness, user-experience and sales.
– Track your content via Google Analytics integration: view catalog page statistics by date ranges, demographics, referrals, browsers, & social networks.
– Catalogs can be shared through popular social networks (Twitter, Facebook, LinkedIn) with our built in sharing feature.
– Password-protect your catalogs: your team can manage access to your catalogs with set permissions by creating individual or team logins, & inviting internal users.
– Embed onto your website for a vanity URL. Visitors can select products within your catalogs and get directly linked to the product landing page. Alternatively, they can also build an order form and send it to your sales team for order fulfillment.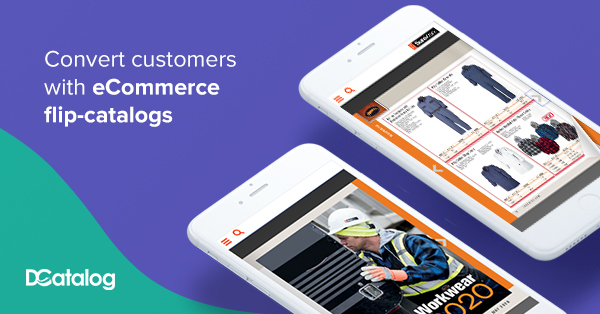 Catalogs Designed for E-Commerce Integration
 
– Templates Built for Your Brand
Create catalogs with rich content and a flexible layout. Specify how many products you'd like to show per page and let the system do the rest! DCatalog's PDF Catalog Creator auto-generates a Table of Contents and catalog sections to make it a one-stop-shop to produce your content.
If you choose to design your own template, we've also simplified this process so that anybody can create and customize as they'd like. You can design and tailor your template to your branding such as colors, images, text, and formatting.
 
– Product Tag Automation
Simplify your workflow by using product tag automation – meaning we can automatically link the SKUs shown in your PDF content to their respective product pages. Product catalogs are filled with important product tags such as – custom fields, variants, options, & barcodes – that offer valuable information about the items.
With DCatalog, you can also automate the entire process of adding product URL tags to your catalogs. Take control of editing your product tags by importanting data directly from data sources for easy maintenance & updates.
 
– Shopping Window Integration
Elevate your digital retail catalog by using DCatalog's Shoppable Catalog Technology. DCatalog can directly connect with your eCommerce platform to enable an in-catalog shopping window that consumers can directly checkout through! Include the same interactive features and information that your customers are familiar with, allowing them to shop with convenience.
Building a professional catalogs could simply not be easier with DCatalog's PDF Creator Solution.
Publishing your digital catalog and sharing your products with customers should be exciting and rewarding! Let the work be done for you from start to finish – your product database, inventory management, template/layout design, and advanced features can all be implemented and managed within our solution. Automation is here for ease of access – convert XML to PDF and ENJOY the rewards for you and your customers!