The Best 12 Shopify SMS Apps to Choose from
In the early third millennium, e-commerce is on a steady rise with two factors conditioning its further growth in the nearest future. The first is across-the-board digitalization that penetrates an ever-increasing number of fields and industries, enabling a whole gamut of products and services to appear on the virtual shelves of e-stores. The second is the outburst of the global pandemic that scarcely shows any signs of abatement, forcing people all over the world to move most of their vital activities online.
A momentous choice for any budding e-commerce entrepreneur is the selection of a platform to create their e-store on. Shopify is one of the recognized leaders in the niche utilized by over a million merchants all over the world to develop their online shops. The secret of universal acclaim is explained by its free nature as well as exclusive flexibility. Shopify can be leveraged to build both B2B and B2C ventures of any size, whose inventory may contain any items (both physical and virtual).
Today, the robust spread of smartphones essentially turned e-commerce into m-commerce. Shopify stores participate in this tectonic shift with close on three-fourths of all orders issued via mobile phones. Companies are starting to realize that if they want to reach the maximum number of potential clients possible, they must implement digital technologies and automation, such as using mass texting and calling apps in order to save time and resources. The advent of novel technology in e-commerce introduces offbeat approaches to reaching out to customers.
Shopify SMS Apps: An Efficient Element of Marketing Strategies
To realize how effective text messages in marketing can be, you should remember the way most people treat their mobile phones. We never let our phones out of sight for long and trifle with them whenever there is a free moment – on the bus, in a line to the cash register, or even at an important meeting or a class.
Checking on our social media pages, flipping through the newsfeed, answering calls, looking for information on the internet, listening to music, watching funny videos – a smartphone is there to enable any of these activities we indulge in as often as we can during the day. Moreover, our mobile phone is the last thing we touch before going to bed and the first thing we grab opening our eyes when its alarm clock wakes us up in the morning.
Being aware of this obsession, astute entrepreneurs consider it a felony not to exploit it for their marketing purposes. Among all business opportunities mobile phones open, text messages are probably the simplest and most flexible instruments. Why?
SMS is a quite unobtrusive marketing technique that doesn't require extra effort for implementation. Besides, they can be run either manually or automatically as components of campaigns that are created almost in no time but are sure to attract the attention of your target audience. Plus, they provide an almost limitless field to display the creativity that will let you stand out among your rivals in the cut-throat competition on contemporary markets.
Software vendors offer a wide range of SMS apps that can boost customer engagement at your Shopify e-store.
Top 12 Shopify SMS Apps to Look for

In fact, there are two SMS-empowering apps manufactured by this vendor.
SMS + FREE Web Push Messages. As it is clear from the name, this app has a two-pronged mission to fulfill. The first is sending customers text messages to update them on their orders and the second is dispatching push notifications to stimulate them to buy more. Push notifications do a great job by issuing reminders and special offers so that your clients are aware of promotions and discount codes your e-store extends to them. As a result, customers are kept in the know of new items on the inventory roster of your e-store and are encouraged to order them.
The combination of the two functions augments traffic at your online shop and reduces abandoned carts as the customers get price drops to urge them to complete the deal. Moreover, both push notifications and SMS sending can be automated to labor for your benefit around the clock.
Firepush SMS, Web Push, Email. This is an enhanced version of the first app that in addition to SMS and push notifications utilizes one more channel of rapport with your clientele – emails. All of them can be managed from a single dashboard and automated at will.
This app makes a special emphasis on abandoned cart recovery, allowing you to send up to three automated messages to the customer concerning the deal they haven't completed. And recovering only a tithe of abandoned carts leads to a 30% increase in revenues!
Other important boons of the app include the countdown timer added to discount promotions to urge people to make a purchase, 24/7 live chat, automatic application of discount codes at checkout, and smooth migration from other solutions.
All these perks redound to boosting sales, retargeting paid traffic from your ads in social media, and ultimately retaining or winning back your customers, which is always easier than finding new ones.
2. The App by LaraLancer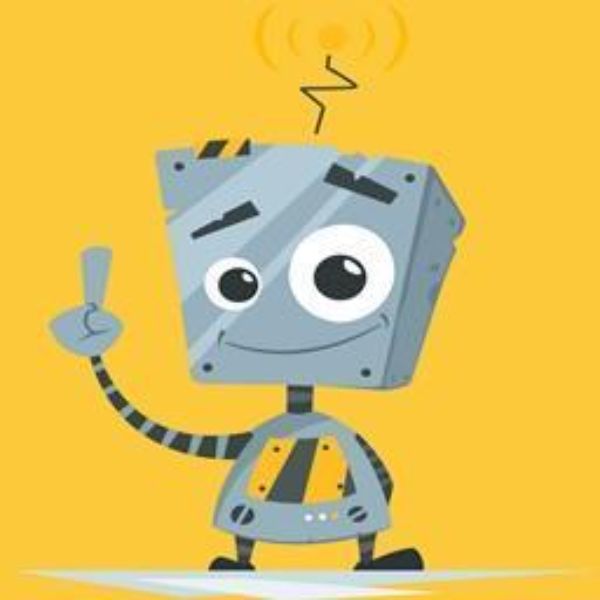 This SMS + FREE Facebook Messenger is a highly customizable and user-friendly app that enables users to design the e-store at their discretion. It integrates seamlessly with a number of Shopify tools (notably Facebook Messenger and SMS notifications) with an option to tailor the messenger menu to suit your unique purposes. In case a customer abandons their cart, a reminder message is automatically sent to them. Updating clients on promotions and discounts with a countdown bar included helps to increase sales as well.
3. The App by iSense Ltd.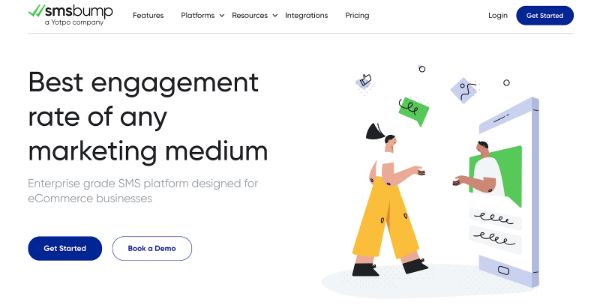 The SMSBump SMS Marketing + More app is a perfect tool for the fast creation and scheduling of various marketing campaigns, where results are tracked for you to monitor the progress. Perhaps, its main forte is broad customization options.
First of all, you can configure text automation depending on the oncoming events in your store. Second of all, a subscription form can be modeled to your taste to collect a whole scope of customers' contacts. Third of all, you can limit your campaigns to specific countries you choose and institute quiet hours in accordance with the time zone your store is located in. Fourth of all, you can set a maximum threshold for SMS price, which prevents their sending if it is exceeded and thus saves you a pretty penny. Fifth of all, employing Shopify filters, you can target specific consumer groups by segmenting your campaigns and running split tests.
Other boons offered by this app include its TCPA and GDPR compliance, integration with other Shopify applications (like Klaviyo or Yotpo), and ability to use GIFs (in the USA) and emojis (universally) to make your marketing campaigns more visually attractive.
4. The App by Onjection Labs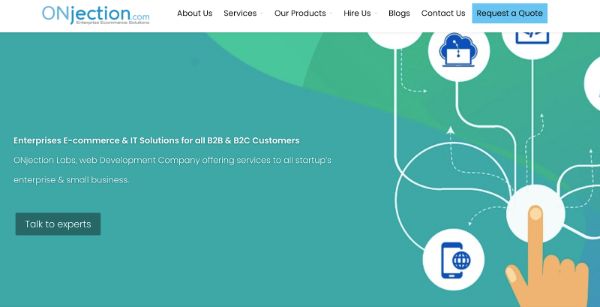 The name of this app (SMS Notifications Cart Recovery) speaks for itself. Being available in 220 countries across the globe, it is honed to perform these two functions. Via SMS you can notify your clients about the delivery status, order cancellation, new accounts, and thank them for the purchase. The same service is utilized to inform the shop admins about new orders. As for abandoned carts, a whole strategy is involved.
First, the client is alerted if they have left the transaction uncompleted. If the customer doesn't take steps to correct the situation, a series of three automated follow-up text messages is employed. They are dispatched at chosen intervals (from four to ten hours) and may include a discount as an incentive for the customer to close the deal.
These two techniques are sure to reduce expenditures related to undelivered shipments, which will tell positively on your company's efficiency.
5. The App by Stodge LLC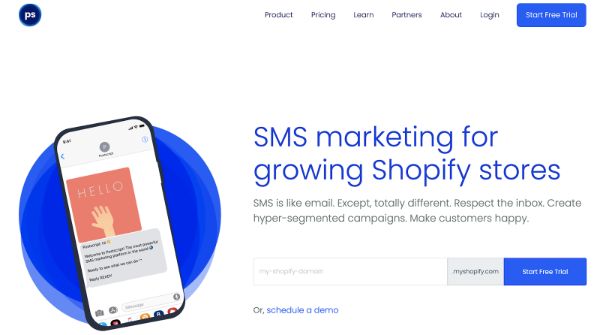 The Postscript SMS & MMS Marketing app enables personalized SMS marketing at its finest. You can segment your audience and approach each client individually in accordance with their activity at your store. The information about the latter and metrics related to the success of the policy your company implements is open for referral and analysis, allowing you to arrive at essential insights and shape your business strategy accordingly.
All the SMS campaigns you run with this app are automated (as well as handling customer requests) but at the same time, the client-centered approach is involved. If customers decide to opt-out of the SMS communication by hitting the stop button, they will no longer receive any new messages from you.
The edge of this app over its competitors is the ability to enhance the effect of text messages with GIFs and photos, which are sure to draw customers' attention and eventually increase your ROI. No wonder that this TCPA compliant app supporting two-way communication with customers is among the most popular ones in the niche.
6. The App by Technovergence

ProWebSms SMS Notifications will eliminate any inconvenience that may arise out of the SMS gateway discrepancy. Plus, it lets you choose whether you want your text messages to be automated or tailored to each case specifically. Yet, whatever a customer may do at your e-store (starting with registering and finishing with checking out), they will be immediately notified about it by an automatically dispatched SMS.
This app also provides some customer metrics (the number of orders, the checkout date, etc.), which become a foundation for client segmentation and fine-tuning of the engagement techniques you will employ piecemeal.
7. The App by Tone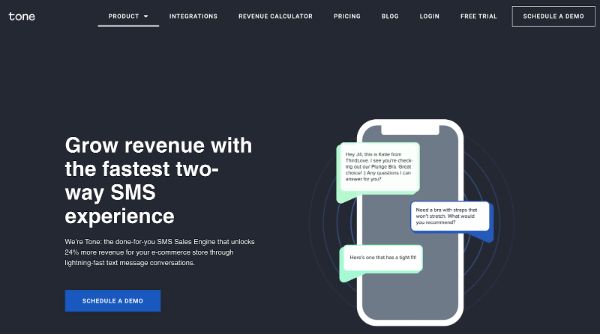 The unique offer of the Tone SMS Marketing app is AI-enhanced two-way SMS communication between the company and its clientele. This function increases the performance of SMS-driven marketing campaigns, fosters brand trust, and saves time to be used for other tasks of the moment. Moreover, such an interaction technique helps to recover abandoned carts twice as effectively. Another feature that can be counted as the app's boon is audience segmentation performed with a view to customer behavior at your site.
8. The App by TobiBots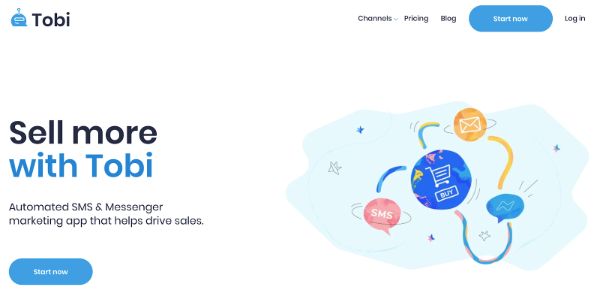 The SMS & Messenger marketing Tobi app takes care of both text messages and Facebook Messenger. All you do with them can be automated, which streamlines such campaigns tremendously. What differs this app from its rivals is the discount code generator and review requests applied across SMS. In this way, you can retain the current customers or even win back the former ones as well as cross-sell and upsell a range of other products. This ultimately augments income and builds lasting relationships with clients.
9. The App by Mobikasa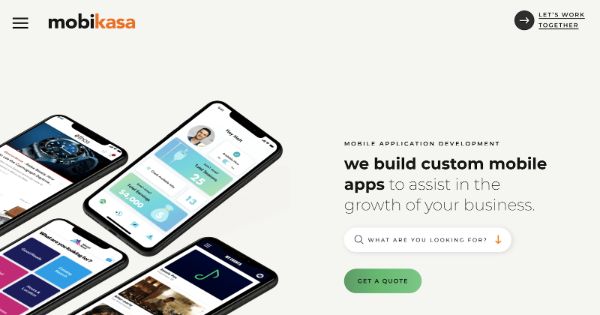 This is a series of apps that encompasses SMS Alerts US & CA, SMS Alerts Europe, and SMS Alerts South America. All of them are honed to update customers on any new developments that happen at your shop. So they are kept in the know of every event, starting from order confirmation and ending with shipment creation (or, God forbid, order cancellation). Shop admins are equally notified if a new order arrives. Naturally, the geographical index in the name of each app version shows what region it is supposed to be used in.
The messages your clients receive may be accompanied by detailed reports that can include graphical elements and in case there is a problem with finding the SMS you need, you can avail yourself of a set of filters that will facilitate the search exceedingly.
What makes this app especially appealing is the ability to customize SMS templates (both in content and design), so that your communication with customers will lose the mechanical tinge and turn into a more personalized venture.
10. The App by Bulk SMS Limited T/A Voodoosms.Com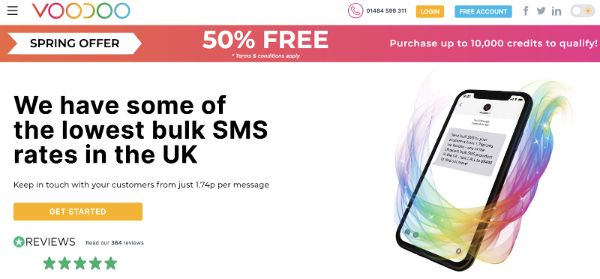 The major aim of the Voodoo SMS app is to keep clients updated on all stages of the buying and shipping procedure. To enhance brand recognition and foster loyalty, the sender's ID is represented as your brand's name. The app sees to it that monitoring SMS dispatch is a breeze since the sender gets real-time reports on the delivery status of each message. A pleasant perk the app furnishes is the ability to send bulk messages as a part of promotion campaigns.
11. The App by 79ecommerce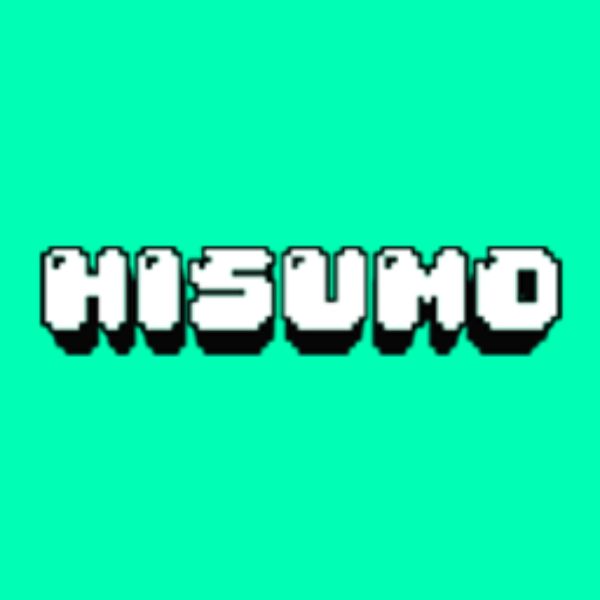 SMS Chatbot by HiSumo is not only about sending automated text messages. It also enables responding to simple queries (like FAQ) and delivering preset news items related to your business. Thus, your clients are both kept updated on the latest promo events or special discounts and encouraged to interact with your company in a more personalized way where their reviews are appreciated.
12. The App by Hexasoft Development

FraudLabs Pro SMS verification is a specialized app that is instrumental in preventing payment fraud. To authenticate the identity of the customer, the app utilizes a foolproof logical algorithm. After clients indicate their phone number, they receive an SMS with a code that they enter to complete the checkout procedure. In this way, you ensure the reduction of order refund and any other complications resulting from attempted frauds.
Summing It up
Text messages are a convenient tool for keeping a direct channel of rapport with your customers. Leveraging SMS-powered marketing campaigns, Shopify online stores can inform their clientele about the status of their order, dispatch updates concerning promo deals or special offers, and minimize cart abandonment. To enjoy all the benefits this communication media extends, it is necessary to select a top-notch SMS app that will suit your business strategy to a tee and increase the efficiency of your company's workflow.