Real estate investors of all ages and experience levels are getting in on the fix and flip game. Despite the flock of aspiring moguls and property tycoons, it's important to remember that this industry is not a game and is rarely fun; the money is played for keeps and one wrong move will have your ship sunk. Does that mean you should step back and clear the way for your competition to steal candy from babies? No—it just means your moves need to be all the more strategic. If you're interested in starting a fix and flip business, here are some essential tips to keep in mind before racing to the finish line.
Scout the area
You know that profit margins are essential to a successful fix and flip venture. The lower you buy and the higher you sell, the more money you stand to make. This is common Business 101, but too many investors get trigger happy when they come across a deal that seems too irresistible to ignore.
Don't be blinded by dollar signs; remember that if a deal seems too good to be true, it usually is. That below-market fixer-upper may look like it just needs a little bit of TLC, but you have no idea what kinds of structural damage could be lurking behind its façade. Even if the foundation's fine and no mold is present, you could wind up purchasing a house on the wrong side of town and have a hard time selling it after pouring in so much money to fix it up. Always take your time scouting the area and doing thorough research beforehand. If you're going to buy a house in California, research the best California towns and neighborhoods in which to do so.
Secure the funds
Before you even start shopping around town, it's important to know what budget you're working with. Browsing out of your price range can set you up for some serious disappointment, let alone wasting your time. And when it does come time to pull that trigger, you'll want to have the funds secured and ready to go—or risk the perfect property falling into the hands of someone who could pay for it faster.
Consider financing your investment based upon where you live. For example, if you live the rural Mid-West, chances are you have enough cash on hand to purchase the property outright, without the help of a loan. However, if you're investing in a prime market where properties fly fast, you might be better suited to contact Southern California hard money lenders in order to access quick financing.
Recruit your team
In addition to a lender, you'll need a well-equipped team by your side in order to have a successful fix-and-flip business. Realtors, contractors, landscapers, interior designers, plumbers and electricians just scratch the list of potential people you may need to employ. Make sure you thoroughly vet whoever you bring on, and look for people who you can form a lasting relationship with.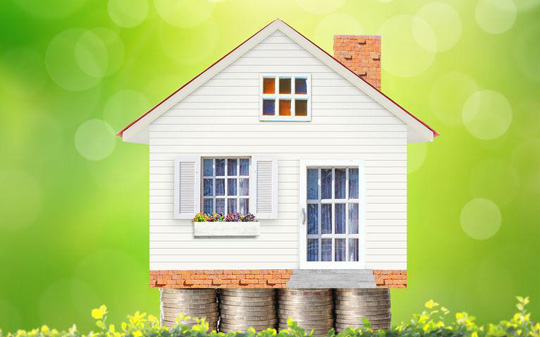 Clear your schedule
Plan on doing most of the rehab yourself? You might need to put your day job on hold. Although for some it's a labor of love, you can count on renovation to be an extremely time intensive process. Even if you're not taking the DIY approach, the time required to manage your project will still cut into your schedule. Between coordinating labor, making regular visits to oversee the progress, and juggling any unforeseen problems that arise, you'll be hard pressed to focus on anything else.
Remember, every day that your property sits on the market is another dollar out of your pocket. Until you get the place fixed and flipped, you'll be responsible for paying the mortgage and property taxes. Pour in as much of your time as possible to ensure it doesn't sit longer than necessary.
Grow your presence
Those flippers on HGTV didn't get there overnight. If you want to grow your business into a recognizable entity, make sure you start building your portfolio. Create an online website and start posting before and after pictures of your fix and flip properties beginning with this first investment. Your lenders will feel more confident about loaning you money in the future if you can point to demonstrated success.
Plus, it can lead you to huge networking opportunities and, who knows? Maybe even land you on television.
If you follow these five tips, you can get an edge on the competition and see yourself to a successful real estate business.