For its versatility to be used for different purposes, icons are the most used designs elements.Many design projects like websites or applications need high quality icons to visualize or attract your visitors.The reason is that you have to engage with your loyal readers or visitors for a better usability and relationship via your website or application.
And what about flat style icons?
As we all know,flat design is the latest trend in web design industry and almost all web design elements buttons,icons,navigation bars etc. are in flat style nowadays.Flat web design refers to a design form that does away with busy-looking patterned textured backgrounds, drop shadows around lettering and boxed sections within a web site.
In today's post we bring together free flat social media icons to use in your existing or upcoming design projects.The below flat style social icons are all free to download and use.Enjoy!!..
You may also take a look at our past free icon collections;
Long Shadow Social Media Icons (Psd)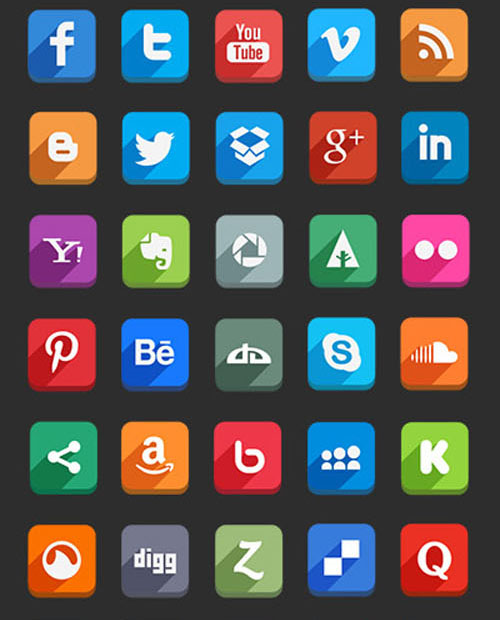 Icon Source
Flat Social Media Icons (PNG & PSD)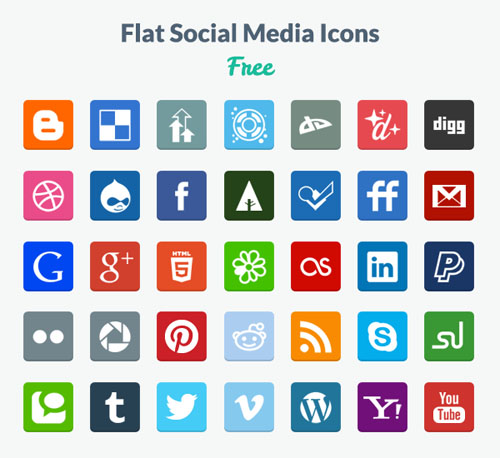 Icon Source
Flat Social Icons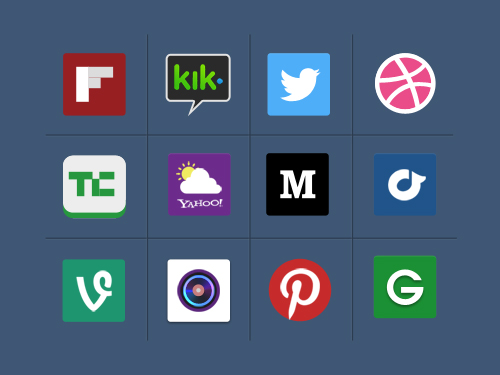 Icon Source
Colorful Social Icons
Icon Source
Free Flat Social Media Icon Set
Icon Source
Flat Social Icons
Icon Source
Long Shadow Social Icons
Icon Source
Flat Social Icons (EPS)
Icon Source
Circular Flat Social Media Icons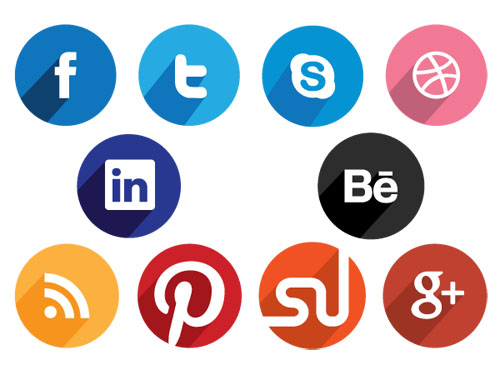 Icon Source
Flat Vector Social Icons (EPS)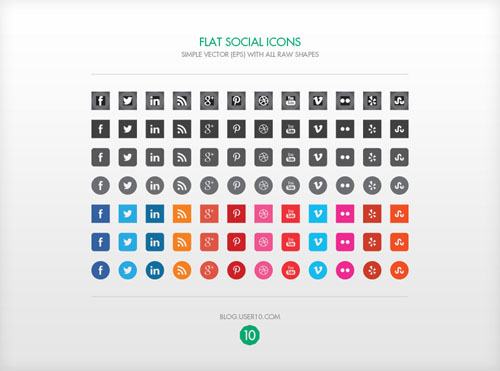 Icon Source
Social Icons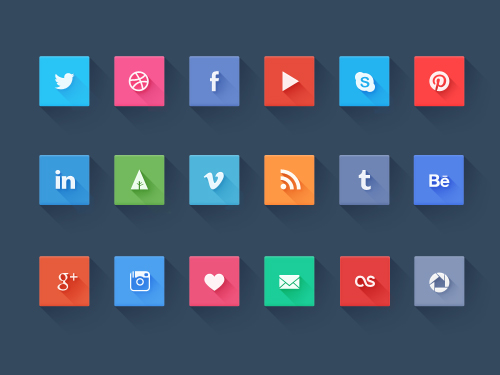 Icon Source
Simple Flat Social Media Icons (PSD & PNG)
Icon Source
30 Free Flat Style Social Media Icons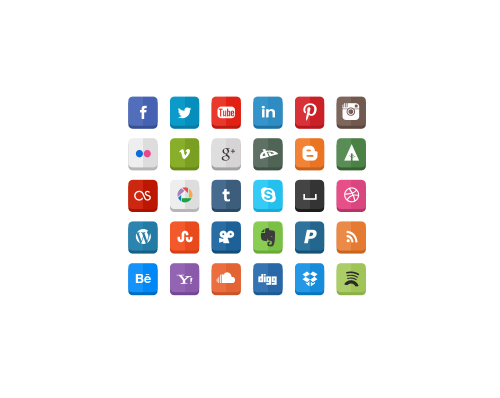 Icon Source
Flat Social Icons (psd)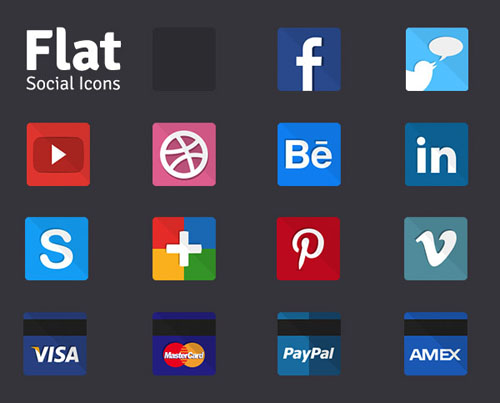 Icon Source
Geekly – Flat Social Icons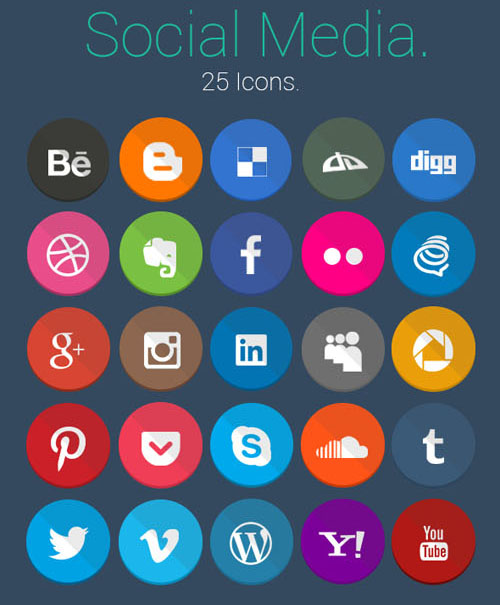 Icon Source
Flat Social Icons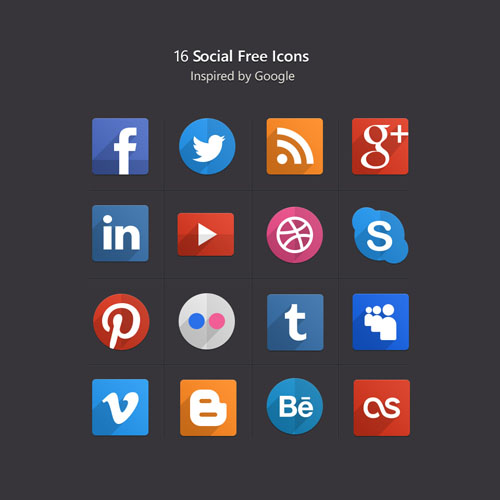 Icon Source
40 Social Media Flat Icons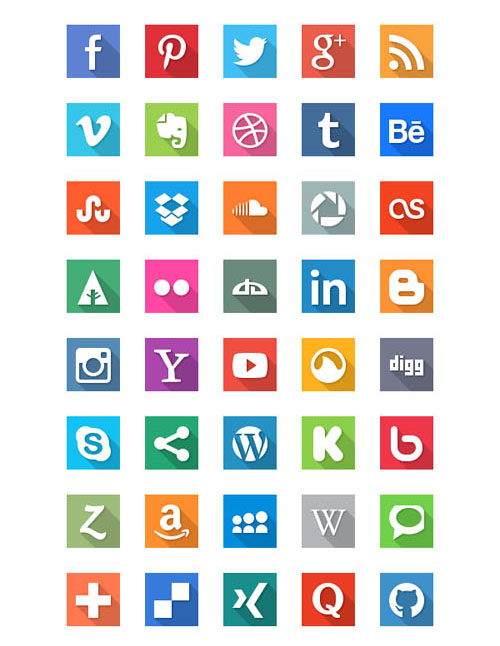 Icon Source