For more substantial knowledge to step up your game as a creative, just keep going and absorb these illustration styles you can incorporate into your next creative journey! 
As an artist, you need to have extreme imagination and creativity to create an amazing masterpiece. One way to execute this is to expand your assets and visual elements that will turn your concepts into reality. Before, most graphic designers relied on text, color combinations, and basic shapes to craft their outputs. But now, the emergence of unique and one-of-a-kind types of illustrations has changed the game and provided a different flavor to numerous visual communication materials.
Illustration types tell stories through the arts that represent things that can be imagined, seen, identified, and remembered by people. These elements can be rough sketches, random drawings, character assets, paintings, illustration styles based on images, and more, all falling under the category of fine arts. 
Utilizing these types of illustrations is now essential in graphic design, as they assist in making the general outcome more appealing and striking to the eye. In essence, graphic design is turning all your creative vision into actual content, whether it be textual or a pure mixture of visual assets. Therefore, elements like illustration types do have a critical role in graphic design.
Generally, the market for graphic design worldwide is now roughly $45 billion, which is enough to tell how critical it is to the endeavors of various industries. Additionally, interesting trivia about graphic design tells us that people can digest and interpret images at a rate of  60,000 compared to words or text. That's the main reason why humans prefer to see visual content, including illustrations, to feed their imagination, comprehend the messaging of a single post, and arrive at their own conclusion rather than plainly reading material.
Difference Between Illustration Types and Styles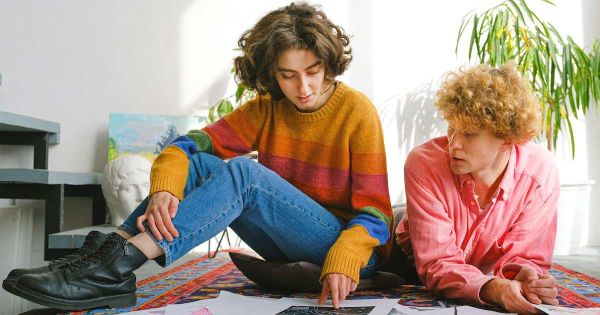 The scope of illustrations in graphic design is wide and often interchangeable. One case is distinguishing the difference between illustration types and illustration styles. The first one is known as the kind of elements that you are using in your art. Illustration types can be 3D designs that make your output appear to simulate how real-life objects move and look. From here, you can easily say that the types of illustrations vary depending on how you want your work to come to life.
On the other hand, illustration styles are the process by which you will generate these illustrations. Particularly, it is your creative approach to designing your projects. Your style can be realism, line art, charcoal illustrations, typography, commercial art, watercolor illustration style, photography, where you fuse them with other graphic design approaches such as editing, enhancing, carving-based design, or even to remove bg out of your images and practicing any scientific method of creativity.
Simply put, illustration types and illustration styles go hand in hand, and both of them are necessities in your creative ventures. The former are the kinds of elements you incorporate into your work, while the latter deals more with your process in making your work.
The Benefits of Using Illustrations in Graphic Design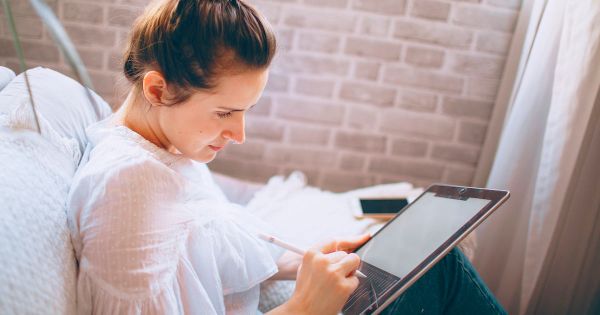 Integrating different types of illustrations into graphic design results in many benefits, such as the following: 
Explain abstract ideas.

Sometimes you have ideas that you believe are better left abstract or open to many interpretations. At this point, illustrations are a great help because you can play with them, mix and match them with your creative vision, and let their complexities give people a new perspective when it comes to the arts. Emotions such as happiness, pain, and fear can be more clearly expressed through the use of illustration types. Just do not be intimidated by the vast choices of designs where you can start working. Always keep in mind the emotion or meaning you want to share with your viewers, and from there, you can find the value of your creative output, even if it is complex or in abstract form.

Uniquely convey messages.

In contrast to the first benefit, illustration types can also transfer your messages clearly when you intend them to serve as a medium for your audiences. Since humans perceive visual content faster than text, you can maximize illustration styles in your projects. You can use illustrations to signify love, joy, and other emotions. Besides, you can also use illustration as a stand-in for text to veer away from making a word-crowded material. Remember, people want something visual; they do not want to read.

Add hierarchy to your outputs

. Aside from colors and text, illustration types can add visual hierarchy to your output. These illustrations can draw a line between what matters most to your viewers and what is least important. You can separate texts and objects through illustrations. You can also use them in your call to action to capture attention and retain it.

More aesthetically pleasing.

If you want to stand out among your competitors, it is better to package your brand with better visuals. Illustration types can support you with this agenda since they can strengthen your branding in a way that gathers more people to advocate for you and choose you. People love seeing spectacular displays, so better start doing it now with your social media posts, logos, business icons, websites, and other publicity deliverables.

Attention grabber.

Summarizing the previous benefits will lead us to conclude that illustrations undeniably capture the attention, awareness, and brand recall of your audiences. These unique elements you can put into your work can reach the people who matter once you execute them properly alongside other visual components. It is still important to utilize illustrations carefully and purposefully. Do not abuse their capability to take you to greater heights. You still need to research, consult colleagues, and uphold the basic techniques.
Different Illustration Types in Graphic Design 
Now is the ideal time to learn some specifics about illustration types. Thus, here are the most well-known types of illustration in graphic design you did not know you needed.
A. Vector Graphics
Vector graphics are digital images generated from computers or smart technologies through a series of instructions or mathematical equations that systematically position points, lines, curves, shapes, polygons, and angles in a two- or three-dimensional space.
One of the best advantages of vector graphics is that they are used by graphic designers to have designs that are modifiable, meaning they can be easily resized, changed, and shared. This type of illustration has the inherent ability to mathematically specify every component, making it possible to produce images that you can scale down for different purposes, such as posters, company cards, or giant out-of-home billboards.
Other benefits of vector graphics are that you can collaborate with other artists because you can transfer them easily to a smaller file size and convert them to other formats such as ai for Adobe Illustrator files, DFX for Drawing Exchange Format files, svg for Scalable Vector Graphics, and WMF for Windows Metafile. Vector graphics are also ideal for drawing and precise path editing.
Some of the most famous vector graphics ever produced are from Yukio Miyamoto, who is considered the king of vector art. He is great at making this type of illustration in Adobe Illustrator, where he makes amazing book covers and artwork. He utilizes mesh tools and other editing features to perfect his projects so they appear 3D, despite being just 2D illusions.
Another famous vector graphic is made by Tom Whalen, a passionate comic book and poster artist. He draws inspiration from the DC universe and Marvel, where he combines designs, images, and text and arranges them coherently. His trademark includes gradients and flexible designs.
B. Raster Graphics
If a 2D output is what you are aiming to produce, then raster graphics are the type of illustration for you. Raster Graphics represent two-dimensional images in graphic design. This illustration type is viewable on paper, digital imaging, computers, and other display channels.
Raster graphics, commonly known as bitmaps, are graphics for computers that are made out of a pattern of pixels. Raster pictures may reproduce intricate, colorful images, including delicate color gradients. Also, Raster graphics make up the majority of photographs on the World Wide Web. Alongside vector graphics, it's one of the two basic visual types for graphics programs. Raster images are commonly used in digital photos, but they are also ideal for paintings, emblems, and other types of imagery. Raster graphics enable you to dig in and view all the individual pixels that make up the image as a whole. Some of its file types include GIF, PNG, JPEG, BMP, and TIFF.
Compared to vector graphics, raster graphics can have complex, abundant, and multicolor blends. Raster graphics can also give color gradations that are compatible with common editing software like Photoshop. This illustration type is comparably larger in size, but you can compress it anytime. Another benefit of this illustration is that you can highly incorporate it with painting and detailed editing.
Since most images are on the internet, the best examples of raster graphics are available on various platforms, such as Behance. This hub of creative work serves as a home for artists to share their raster graphics and other illustration styles. Many graphic design projects are accessible on social media; in fact, even the simplest memes, entertaining GIFs, and creative posters are examples of raster graphics that you might not know about.
C. 3D Graphics
If you are leaning towards graphic design that imitates real-life objects or characters, then 3D is the one you need to learn and master. These 3D computer graphics, often called as CGI effects, are three-dimensional types of illustration that centralize geometry information.
Technically, 3D graphics apply a scale of X, Y, and Z, which stand for width, height, and depth, respectively. From hereon, elements or visual objects can be built using 3D CAD and graphics software. They can be scaled up or down, rotated, and examined from all directions because they are 3D entities.
Mostly, we can see these 3D graphic designs in film, high-end video games, film, 3D billboards, art, and commercial projects. This illustration type allows animation of various characters with special effects, which give viewers a totally different visual experience. You can create this in different software, such as Blender and Maya.
The power to captivate people's attention, project larger-than-life images, and model real-life objects like the real thing are only a few of the benefits of this type of illustration. Although it is more challenging to make, the results deliver impeccable effects to your brands as people can view your produced elements from different angles, giving a more immersive experience and being visually arresting, making 3D graphics a good ROI and an interesting design innovation to try and capitalize on.
A famous 3D artist named Antoni Tudisco is known for his unique approach to graphic design. This artist born in Hamburg loves to impart long-lasting impressions to his audiences by making luxurious-looking and awe-inspiring backdrops that brands like Nike, Sony, Versace, and Google used in their respective campaigns, music videos, and fashion shoots.Antoni  Tudisco
Moreover, the advertising landscape has embraced some recent trends right now, including the 3D Naked-Eye graphic materials that are being displayed in several cities, such as Shibuya, Japan, Piccadilly Circus in London, and Times Square in New York, where numerous famous brands hop into
Conclusion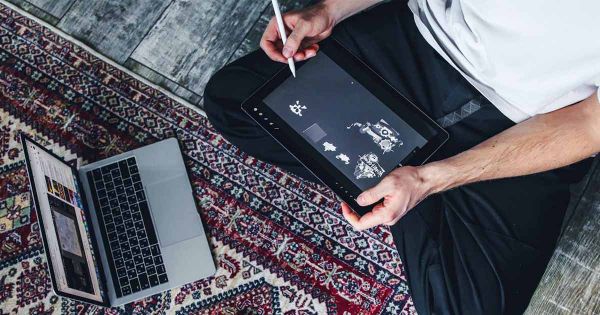 As part of the graphic design team, it is your task to widen the horizons of your creativity and explore as many visual components as you can in your art. The presence of these illustration types is merely one way to start furthering your skills and enhancing your work. Besides, these presented illustration styles will unquestionably build your credibility in the industry and help you become more playful and imaginative, which many artists failed to exemplify. Again, 3D assets will help your outputs cut through the noise as they have impactful effects. Raster graphics can also aid you in your digital content creation, while vector illustrations can spice up your projects in different ways. 
Yet, after all, you must remember that the process of graphic design and the integration of these types of illustration offer you abundant possibilities to define your artistry. So you better begin exploring them now because your audience always waits for something new, fresh, and original. You have got this!