Optimize These Homepage Design Elements To Boost Conversions This 2023
If people won't just a book by its cover, they're sure to judge a website. Products, services, or content might be great, but poorly designed homepages can be detrimental to conversions.
Remember, your home page is likely the first thing new users are going to see. You need to make a great first impression that not only lasts but helps you turn site visitors into customers. 
To ensure this, we need to optimize our homepage's design elements. Doing so provides us with several benefits. 
Why Homepage Design Optimization Is Important
Design elements on your homepage are more than a visual stimulant. Colors evoke emotion, lines can guide a site visitor's attention, and well-structured content can help navigation. 
There are a ton of advantages to optimizing the design elements of your homepage. Done right, your homepage can bring your business the following:
It helps you make a great first impression.

It supports search engine optimization (SEO) efforts.

Optimized homepage design can make navigation easier.

Your design elements build your brand image.

You can gain more conversions with an optimized home page.
Optimizing Homepage Design For Maximum Conversions
We can take different approaches to homepage optimization. There are cases when we'd want to focus on purely design aspects and cases where we need to be a bit more technical. 
But if you're a complete beginner, don't worry! The following optimizations can be done by anybody! 
Use the Right Color Pallets
Colors have to be intentional. It needs to match your brand, a theme, or a specific aesthetic. As mentioned earlier, colors can invoke emotions. 
For example, a laid-back and minimalist aesthetic site leaning more on neutral colors can use colors that pop out for calls-to-action. This can help guide the user's eye because it stands out. 
According to a study using the colors red and orange for CTAs have 21% better conversion rates than green-colored CTAs. If you want to learn more, look into color theory. 
Our immediate thought for designing a homepage might be to use every space possible. But, doing this can easily disorient visitors, especially if you're cramming in a ton of content. 
The solution to this is simple—white spaces. Nobody likes walls of text. But if it's necessary, white space can break it up into digestible bits. It can also be used as a design element as well.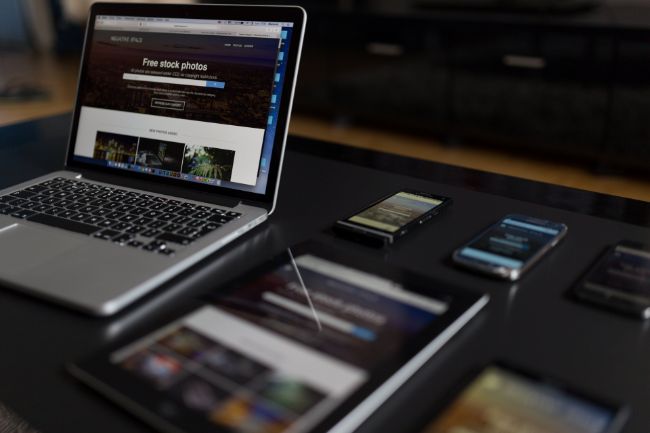 Responsive design is definitely treading into the realm of technical SEO. However, with site builders being more user-friendly, creating responsive designs for every device is made simple!
Having a responsive design means your homepage's design becomes dynamic. This type of design allows it to change depending on the device a visitor is viewing your website on. 
In the digital space, everybody is looking for convenience. What's more convenient than being able to go where you need to with just a few clicks from the homepage? 
A homepage with great navigation can directly result in conversations. This can go beyond cramming links in your nav menu. Try using widgets with relevant links or even a FAQ section. 
Social proof like reviews and testimonials helps build trust and authority. Featuring it on your homepage may just be the nudge visitors need to fill up a form, buy products, or ask for a quote. 
Studies suggest that using social proof on key pages can improve conversions by 34%. It's a cost-effective, sustainable, and powerful marketing strategy! 
Whether you're rolling solo or working with a team, putting a face to your brand can do wonders. According to a study, adding human faces to a website can improve conversions by up to 48%.
It's easier to connect with something when it has a human element. Plus, it's a great way to showcase the talented people behind your business. 
Highlight an Engaging CTA
All the design optimizations wouldn't do much without engaging CTAs. From the homepage itself, you can already get conversions with a CTA that stands out from other elements. 
An easy tip is to use colors that contrast the pallet of the elements. Also, consider designing your CTAs as buttons. A Copyblogger study revealed CTA buttons had a 45% boost in clicks.
Key Takeaways
Homepage design can make or break your brand's website. The key here isn't to fill up every space with flashy designs and colors. Instead, we should focus on improving user experience. 
The good news is, we don't need to be experts in SEO or back-end web development. We can do this by considering the following best practices:
Using eye-catching color schemes or pallets.

Utilizing white space to break content and add a design element.

Make your website responsive to all devices. 

Make navigation more convenient for users.

Feature social proof. 

Showcase engaging CTAs to guide users to the next step.