A significantly high number of businesses were forced to rearrange their operations because of the Covid-19 pandemic and thousands of workers had to step out of the office and adapt to a remote working environment.
Although things are slowly returning to normal, many companies started to implement a hybrid work model in which their employees can opt to work part-time from home and part-time in the office.
Although this could improve the work-life balance, it has still brought the challenge of managing hybrid teams in marketing agencies into focus.
Marketing agencies are often inundated with time-consuming processes, duplication of work, and miscommunication, and these issues can become even more exacerbated as the marketing teams work remotely.
However, hybrid work is here to stay, so below, we provide a mini-guide for HR managing hybrid teams in marketing agencies and how they can ensure the business is moving in the right direction.
Build Trust and Inclusivity
One of the main challenges when managing hybrid marketing teams is building trust among the scattered team members. It is very difficult to create boundaries of respect and impartiality when most people aren't present in the same space for most of the working week.
A good way to overcome this challenge is for the marketing leader to try to involve every team member in online or in-person meetings, which can significantly help toward building a sense of belonging and safety. It gives the managers a way to recognize the employees' efforts, whether they are working remotely or in the office.
Monitor Your Employees' Work

You want to build trust and inclusivity when managing a hybrid marketing team, but to hold remote employees to high work standards and ensure that assignments are completed on time, you must monitor their work. Since monitoring their work isn't that easy when they are not under the same roof in the office, you might want to consider using a monitoring software for employees that can ensure that mistakes and misunderstandings are avoided, that deadlines are met, and check how everyone on the marketing team is doing separately.
This type of software solution will tell you exactly how each employee is using their time, you'll be able to track and analyze their efficiency and behavior. By collecting this useful data, you can also establish good strategies on how to create an even more productive and efficient team.
Offer Flexibility
The marketing landscape is continuously undergoing significant transformations and the HR department that manages hybrid teams in marketing agencies must always be prepared for the changing circumstances and undertake measures to facilitate flexibility and independence.
HR reps should always make it their mission to provide flexibility to everyone on the team by allowing them to select a schedule that works both for the agency and the individual team members.
What is even more important is for every member of the team to clearly understand that progress and results are more important than when and where they work.
Build a Sense of Accountability
HR reps can achieve accountability by working closely with staff and providing continuous support and coaching. So, it's crucial that employees know their exact job descriptions.
As a result, HR representatives should be clear about setting priorities, clearly articulating goals, and focusing on productivity when managing hybrid teams. In this way, the team members will be able to build commitment and focus on accomplishing shared goals no matter what the working schedules look like.
Communication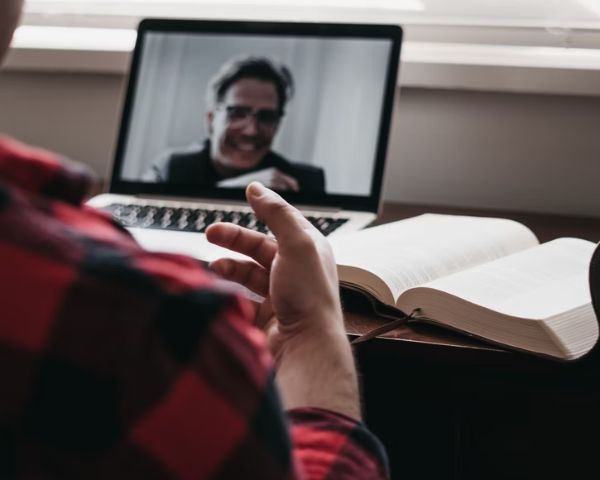 As we mentioned above, marketing is a challenging field, and miscommunication in hybrid marketing teams is one of the biggest concerns. For this reason, HR should strive to establish good communication, transparency, and collaboration rules and guidelines among remote and in-person team members. Feedback is just as important as it collectively boosts efficiency and eliminates obstacles related to the job.
The HR departments should pay close attention to the personal goals of employees and try to show empathy and genuine care for everyone's wellbeing and satisfaction. Hybrid team members may worry about not being included in spontaneous workplace discussions and activities and this can lead to them feeling unappreciated and less valued. So, making remote and in-person employees feel seen and included is an important skill that HR reps should have.
Final Thoughts
The HR department managing hybrid teams faces many diverse challenges but most of those can be easily overcome by implementing the above-mentioned tips. Building trust and inclusivity, using employee monitoring solutions, and ensuring good communication and collaboration among in-house and remote workers can be the key to the success of the hybrid working model in the marketing field.