Running a business isn't easy. In a world as dynamic as it is today, you're constantly bombarded with new challenges and it can be hard to take a step back and assess your situation.
It is important that you learn how to overcome these challenges as they come up. Being prepared for the future will enable you to succeed as a business owner and grow your small business. Here are some helpful tips that you can use to overcome the challenges that your small business may encounter.
Get Business Insurance
One of the biggest challenges that businessmen face is protecting their business. While it may seem like another added expense, insurance can be one of the best investments you make.
There are many different types of insurance policies that can help your small business depending on what you need. General liability insurance typically covers injuries or damage to your property, while errors and omissions insurance covers you in case a client believes they have been misled by your business. Getting insurance can help protect your business, assets and future.
Make A Contingency Plan
While most small businesses boomed in times of economic prosperity and growth, they fail in times of recession or depression. Creating a contingency plan ensures your business is financially stable and can continue running if there is a downturn in revenue.
You can also create backup plans for your small business that will help ensure it continues to run, even if you cannot physically manage it for an extended period of time. This can be as simple as having someone close take care of your business while you are on a trip or creating a detailed plan to ensure that your business continues without you.
Invest In New Technology
Many small businesses fall behind in the ever-changing technological world. While it can be hard to keep up with everything, especially for a one-man shop, it is important to invest time and money into new technology if it will help improve your business.
There are many different types of technology that can help your small business, depending on what you need. Keeping in touch with clients via social networking sites, staying connected to the virtual office and cloud sharing are just a few examples of how new technology can benefit your small business.
Ensure You Have The Right People On Your Team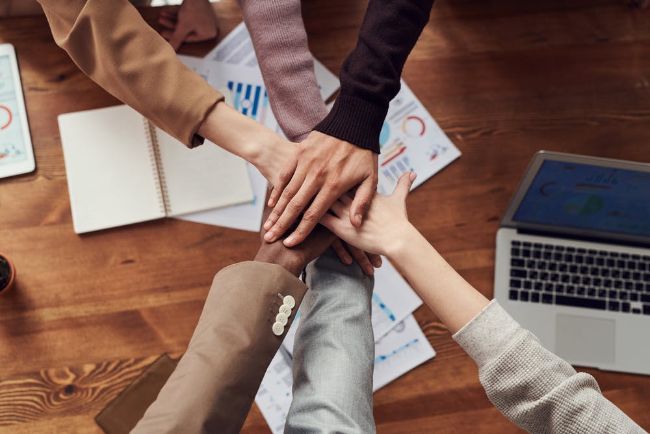 Your team is your most important asset as a business owner. Ensure that you have the right people on board by hiring quality employees and contractors who can relate well with clients and fellow employees.
Your team is what provides service to customers, so it is vital that you hire well-educated and experienced individuals to ensure that they provide top-notch service. Creating a good business tone and atmosphere will also ensure that clients are happy with your services.
Ensure You Have The Right Tools
Having the right tools and equipment ensures that you're able to carry out your daily tasks. If you don't have the right tools or equipment, your productivity will be significantly lower.
This can lead to an unhappy customer because of slow service and lost revenue seen as you aren't able to complete tasks in a timely manner. If you're ever in doubt about what tools are necessary for your business, speak with other business owners to see what they use and if it is worth investing in.
Create Strong Leadership
Great leadership will help ensure that your business is moving in the right direction. It starts with you and should be one of your top priorities as a businessman.
Creating strong leadership within your company means adhering to consistent work ethics, getting involved with employees, and ensuring that they are working well together. If there is any disagreement between them, make sure that you are mediating it in a timely manner.
Delegate Work Effectively
As a small-business owner, you often have a lot of work on your hands. You can easily become overwhelmed if you don't know how to delegate effectively.
There are many ways that you can delegate work. You can have certain employees handle specific tasks or hire outside assistance for particularly difficult parts of your company, such as marketing and advertising. Delegating effectively will reduce the amount of stress on your shoulders while increasing productivity throughout your business.
Final Thoughts
A small business faces many challenges every day. However, these steps can help ensure your business runs smoothly.
By planning ahead, investing in new technology, and creating strong leadership within your company, you can minimize your small business challenges. By doing this, you will be able to enjoy running a successful business instead of getting bogged down by problems with your small business.