You are a creator and you love to capture videos while traveling light so you choose to shoot your videos on your smartphone. You return to your room and realize that all your videos are missing. What do you do? Where do you find your lost videos? Did you have a backup? Questions pop up one after the other but the videos never find their way back to your smartphone. Here's how we can help, we'll be sharing tips so that you never lose videos on your smartphone again.
Tips to never lose your smartphone videos again
Google photos
We all are a part of the Google ecosystem, starting from their search engine to their storage and utilities. Life without Google is hard to imagine! To make use of Google's services you need a google account and the same goes for Google photos. With Google photos, you get an option to auto-sync your photos and videos directly from your smartphone without using a video editor. It comes packed with an AI that makes it easy to search for a particular media file. The default storage space is 15GB on your Google account that is spread across all the services including Gmail, Google Drive, Google docs, etc.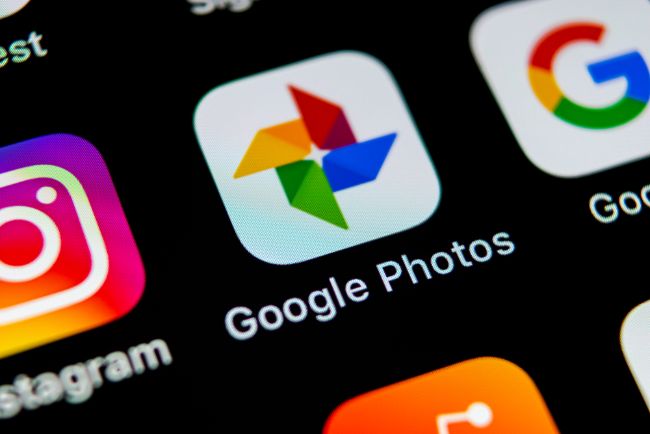 Although, there is a lot of concern about Google's privacy and the way you'll be bombarded with ads based on your interests after you start using Google's services. Google photos don't allow you to edit your videos according to your customizations. The major limitation is that they only let you back up your videos on a low resolution.
Microsoft OneDrive
Another easy way to make sure you never lose your smartphone videos is by uploading a backup to OneDrive. Microsoft's OneDrive is a cloud storage platform that offers 15GB of storage space. You need to have a Microsoft account to be able to upload and store files on OneDrive.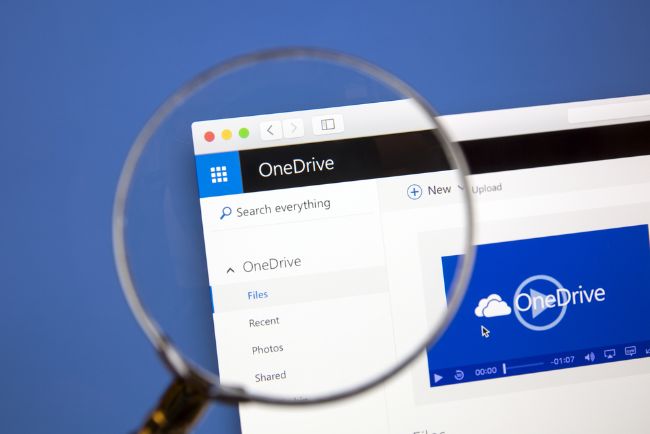 Like Google photos, even Microsoft OneDrive has faced criticism due to data breaches in the past. Onedrive has simple encryption due to which people avoid uploading their sensitive data. Microsoft scans the files when you upload them to OneDrive to look for 'objectionable content' that might be copyrighted or explicit. However, this has kept users dissatisfied and concerned regarding the videos they upload to Microsoft Onedrive.
Box
Box is an online cloud storage platform that boasts of its highly secure storage and privacy-centric policies. You can easily store your smartphone videos on Box without any worries. It offers 10GB of secure file storage for free with a tidy UI that makes file management simple. The files are uploaded very fastly from a smartphone without any errors. Box is easily accessible from any device but the best feature about Box is its integration with Clipchamp's video editor.
Creators often use their smartphones to record videos and often look for a secure and seamless way to edit their videos. You can effortlessly import your videos to the online video editor using Box by simply logging in with your Box account.
Clipchamp lets you edit the smartphone videos when you import the videos to the video editor's timeline. Clipchamp has multiple filters, video transitions, and effects to give your smartphone videos a professional look. Clipchamp is handy for creating slideshows and video montages.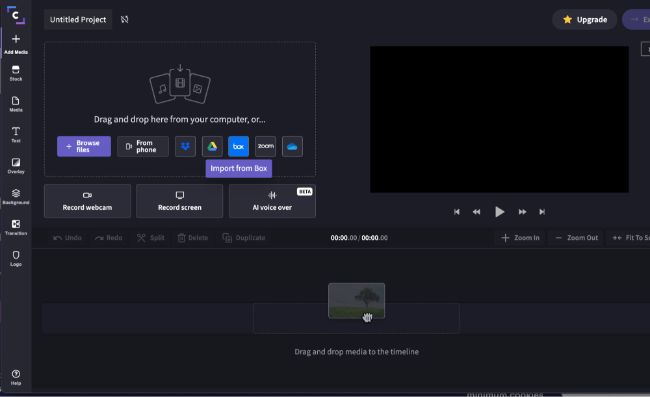 The integration with Clipchamp makes Box ahead of its competitors. The ability to edit your videos without worrying about storage capacity or video files getting corrupted and lost makes video editing on Clipchamp a delight.
Bonus tips that'll help you secure your smartphone videos
– Having Multiple backups
It's always good to keep your files in multiple storage spaces, be it a Hard disk drive, solid state drive or online cloud storage platform. Incase one stops functioning for some reason you'd still have other backups to save you from the mess.
– Offloading your files after shoot
Transferring your videos at the end of the day from your smartphone is a good habit to build. This will free up storage space to shoot more videos so that you can keep creating fabulous videos.