All web designers want to make the most functional and attractive site possible on their first attempt. This can be a bit of a hurdle if you don't have all the tools or a ton of experience under your belt.
Remember, especially if you are just starting out, simplicity is important. Don't go cramming all the site's content on the landing page just to get it all out there right off the bat. That will lead to a slow and ugly site.
These days, thankfully, there are countless web design firms and ways to make development and design easy from the start. Here are some handy tips from the pros to help get you developing beautiful user-friendly sites in no time!
1. Always Keep Mobile In Mind
Everyone, really everyone, uses their mobile device to view web content. That is why it's absolutely critical to make your site 100% mobile-friendly. Make sure to think about this from the very beginning when building a site, so that you don't have to start from the top once you realize things do not work so well on a smart-phone.
For instance, if you want to have a fixed navigation bar at the bottom of your site it's important to remember that only a handful of mobile operating systems support that function. Some Windows smartphones will take a 'fixed' class and swap it for 'static', and that's no good.
2. Make Navigation a Breeze
Viewers should be able to move around your site with ease. Think of your landing page as a map, showing all of the various places they can go on your site and routes to get there.
You want it to be easy to read allowing them to quickly and seamlessly find their way. An overcrowded map, with too many symbols in the legend, is overwhelming and will discourage views. Visitors may get frustrated and abandon your site completely.
Don't make things too cluttered or hard to find. Organize things the way users will browse your site and keep it simple. Even though you want to share your products first, it's not best practice to have the "Buy" link first in the navbar. Viewers will likely want to know a little "About" you first and maybe read some "Testimonials."
3. SEO All Day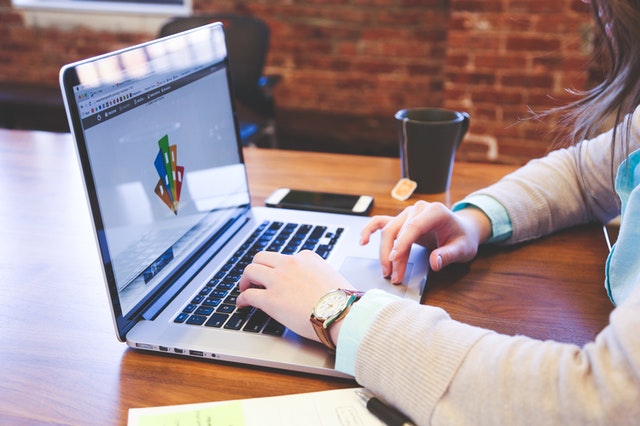 Search Engine Optimization is mission-critical to developing a well-trafficked site. Knowing what your target audience is going to put into a search bar can help put your site above the rest. Utilize that information to make sure that those keywords and phrases are built into your site appropriately.
Now the key is to not go all spam worthy with your initial key phrases. Do the work and use tools like Google Trends to see what people are actually searching in real-time and then build upon that using it's "related quires" list. It's like a thesaurus but better!
Also, it can seem counter-intuitive but it's worth zooming in on very specific key phrases, rather than casting a large net. Yes, your client sells used shoes and that is what potential viewers will search, but there's also a ton of competition from other sites using that same phrase. Try narrowing the focus to "Vintage Woman's Shoes." It will be less competitive and more relevant.
4. Find and Fix 404 Errors
If for any reason there's a 404 error on your site, diagnose and repair is as soon as humanly possible. These things can happen sometimes if the site you are working on is a little older or if a link was improperly added. Though the typical viewer doesn't know that, it just looks super unprofessional when they are surfing a site and land on that ugly empty page.
Regardless, most of the time people browsing the site are not going to give feedback if they stumble upon it. They will just come across it and think your site isn't well maintained, then move along to what they think is a better-kept site.  
So do your due diligence and confirm all pages and redirect links are functional. Make it a habit to check often. Or better yet, if you're building with an intuitive tool, you can program it to catch these issues for you.  
5. Faster Is Better
Make it fast! Your site shouldn't have so much bogging it down that it takes eons to load. Sure you want a nice looking site that has everything your viewers want to see all in one place, but not at the expense of download speed.
For example, having a nice vibrant page background is great, but it can prevent the site from being super zippy. Try taking background imagines and combining them in a CSS Sprite. This will help decrease the number of requests the viewer has to send to the server.
The programming involved with creating a sprite can be somewhat challenging, so give a tool to help you a try. These super handy tools can do all that hard work for you, combining images, buttons, or links. All to maximize the speed of the site for the end-user.
Design Away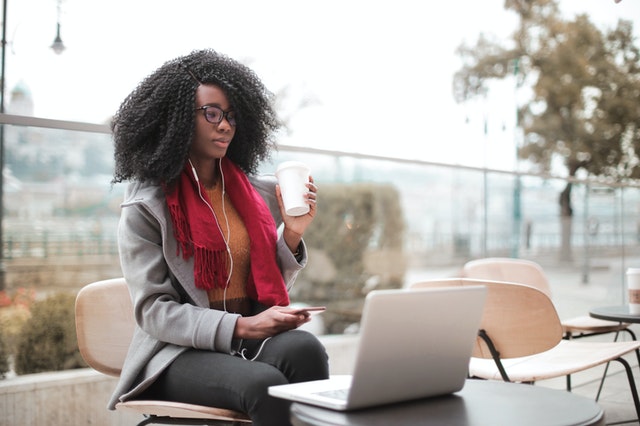 In the web design industry, there are seemingly endless ways to do the same thing. Find what works for you and stick with it. Don't make things too complicated right out of the gate though. Do yourself a favor by keeping a few things in mind and everything should come out just fine.
Remember that an outrageous amount of people view the majority of their content on mobile devices, such as smartphones or tablets. Build your site accordingly. Also, regardless of how the end-user is browsing the site, make navigating it easy breezy.
Keeping up to date on the latest SEO trends for your target audience is going to be instrumental in ensuring your page is the first one they see in a search. Don't forget to either scan sites frequently yourself for error messages or implement a tool to do it for you.
Users don't want to have to wait, so make sure you have optimized your content to be as zippy as possible and invest in tools that help. Professional web designers know that ease of use is crucial in the industry. Do everything you can to make it as simple as possible for yourself, giving you time to really focus on making the best sites you can.