So, you have set up your website and started getting some traffic, but the number is far from your goals. Well, if your website doesn't appear in the search results or no one knows about it, how will they get to know what you offer?
This is where SEO of the website comes in! SEO or search engine optimization is a prerequisite for driving more organic traffic to your website and getting it at the top. An effective SEO Strategy is the key to organic traffic and impression. We have put together five tactics to get you started-
Study Google Analytics
Do you know that with Google Analytics you can actually get a clue of how well your website is performing for its keywords and phrases? You get to see which are the areas that need improvement and you can make some simple changes on your own.
Google Analytics is a useful, free-to-use tool that helps you find out how many people are using your website or what their activities are when they get there. This tool lets you understand where you stand currently or where you need to improve. In addition to this, Analytics also tracks your conversions, sales, and the type of content your audience engages with the most.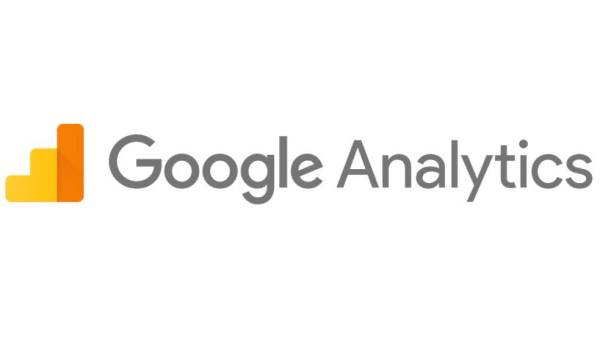 Take a closer look at Google Analytics for SEO: when a user enters a search query in Google, their location, language, and other personal information are sent to Google's Google Maps service so that Google can analyze where this person is located, how this person behaved online, and other key factors that affect a user's experience. When you optimize your website, you'll be sending a positive signal to Google that your website is providing an enjoyable user experience.
Optimize The Keywords
Keyword optimization enables you to achieve higher conversion rates from the search engines, such that in the end you make more profit. The optimization process is usually done by using keyword positioning, keyword analysis and keyword research.
Suppose you have a medical website. Today, when everyone knows how to use the Internet, patients prefer searching about their signs and symptoms first, and then fix an appointment.
This is why it is necessary to use the right keywords in your posts to get your website on top by medical SEO. The same thing applies to tech websites, fashion websites, humor websites, or even gossip website. But how do you optimize the keywords?
Well, the first step is to research the keywords you want to rank your blog posts, homepage, or product pages for. Look for keywords with high local monthly searches relevant to your business. The best way is to put yourself into the users' shoes and think about what words they would use to find the content.
You can use Google Keyword Planner to see the keyword options and get the search volumes. Also, spy on your competitors and know the keywords they are ranking for. Now that you have a list of keywords, the next step is to assign them to your website pages and see how they work.
Perform On-Page SEO
On-Page SEO is something you have the most control over, as any SEO Agency Melbourne company will tell you. As you want to improve the quality of your page's content to boost traffic by staying relevant to the search queries, on-page SEO is a must. Some of the basic principles of on-page SEO are-
– Write interesting and compelling title tags and insert the main keyword in it. Don't stretch it too long; keep it under 65 characters.
– Write good meta descriptions, including the main keyword that tells what a post is all about. While it doesn't count as a ranking factor, it influences the click-through rates and helps improve your website's search rankings.
– Content is the king! Make sure that all the content on your page covers the topic in question and provides value to the readers. Keep it informative and engaging enough.
– Pay attention to the URLs. Keep them short, simple, and keyword-rich to improve SEO.
– Get the most out of the images. Adjust their size so that they load faster and use an alt text so that the search engine knows what an image is about.
On-Page SEO is beneficial because it helps your website or content rank higher in search engine pages (SERPs). It boosts organic traffic, improves conversion rate, and increases your company's bottom line.
Work On Technical SEO
Technical SEO is all about all the aspects of optimization other than content. It involves how the website is functioning or how the search engines are indexing the website's pages. For this, see how Google sees your site. You can use Google Search Console to know how Google interprets your website page.
Further, Google rewards the mobile-friendly website. So, check if the mobile version of your website is working at its best. Also, audit your website for speed. Use the Search Console to keep an eye on the monthly SEO. Though the tool will send you emails about any website issues, you have to be proactive, though.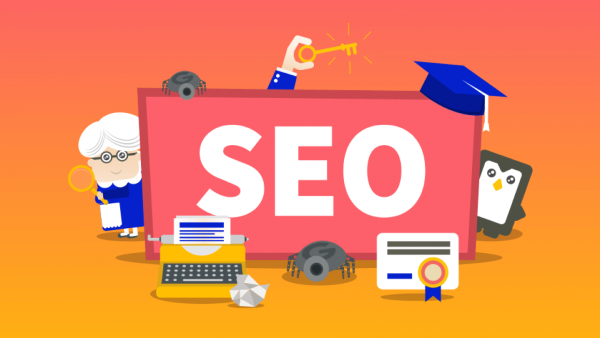 Earn Links
Now that on-page SEO and technical SEO are working for you, it's time to get relevant attention in the form of high-quality backlinks. This indicates that the target site is useful. Keep in mind that building links isn't an overnight thing, though. You need to put constant efforts.
Do the research and know where the audience engages the most, keep track of all the conversions email marketing automation tools, so you can create content they can enjoy. Search Console also reports 'links to your site' that shows you links directing to your website. Look at each of these links. If you don't find it good, plan and fix it.
Takeaway
You must remember that SEO is not about black hat tricks and trying to cheat Google. Yes, there are some SEO experts who are trying to optimize for the negative keywords in order to get a higher ranking on the search result pages, but this is definitely not recommended and surely not going to help your website.
With these handfuls of tips, you can kick start your journey to optimize your website for SEO and improve its ranking.