Are you struggling with driving traffic to your website?
I know the feeling.
As website owners and marketers we invest a lot of time and energy trying to drive organic traffic through the roof. But when it comes down to it, we realize that we are still getting negligible traffic. In fact, sometimes we might not get any traffic at all.
So what's the secret to crushing it?
There are a bazillion of things you can do to boost your traffic. But the best way is by maximizing on SEO. The truth is, it is becoming a lot harder to divorce traffic and SEO. As a matter of fact, HubSpot found that 80% of a website's traffic begins with a search query. That being said, I'll walk you through 10 effective SEO techniques to help you drive organic traffic to your website.
Sounds good?
Let's begin!
Perform an SEO Audit on Your Website
If you do it correctly, an audit can be a handy SEO strategy. It helps you identify weak links on your website and helps you discover why you are not getting as much traffic as you would like. And from the audit results, you will have an idea of how you will go about improving your website's performance. Now I know this may sound complicated and complex, but you'd be surprised at how easy it is. Plus it helps you identify things that you overlooked when creating your website.
Discover Untapped Keywords

There is something to be said about keywords. Especially when it comes to ranking on Google's top pages. In fact, I'd say that keywords are the most important SEO tools to use if you want to drive traffic to your website. However, while keywords are a goldmine, creating high-quality keywords can be a monumental task. If you want to get ideas, you should head over to Reddit and scan threads for terms that appear more than twice so that you get an idea of what terms people are looking for and incorporate them into your content.
Update and Republish Old Blog Posts
I know many people do not like to recycle and repurpose blog posts after they have written them. But funny enough it is one of the most effective search engine optimization techniques to use when you want to drive traffic to your website. Here's the thing: When you go over your old blog posts, you'll discover that they contain a goldmine of content. As a matter of fact, you might have written some incredible blog posts that are still generating traffic to date. So when you repurpose those posts, you leverage their authority for increased traffic.
Make Your Website Mobile Friendly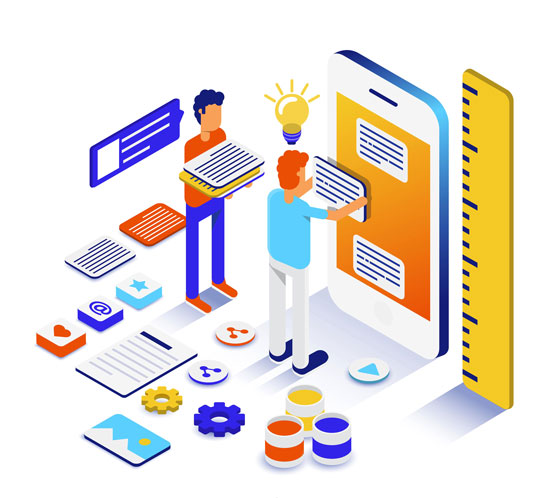 One of the most important SEO techniques that most people overlook is creating a mobile-friendly website. More and more people are moving to doing pretty much everything over the phone. And so your website has to perform equally well on mobile devices if it is to have a chance to rank higher on search engines.
Use More Infographics
Everyone loves a little visual. And using infographics is one of the most popular ways of displaying complex information in an easy to understand way. Not to mention a surefire way of driving traffic up the roof.
Want proof?
Quality infographics can increase your website traffic by 193%. Also, Studies show that people are 30 times more likely to read infographics than regular text. However, just focusing on good graphics isn't enough. You will need to ensure that you have quality facts to back up your graphics.
Optimize Your Content for RankBrain
This is one of those SEO techniques that you wouldn't normally pay heed to but works like charm. Ever searched for a word or phrase on Google and felt as if Google didn't get what you meant? Haven't we all. And that's where RankBrain comes in. RankBrain is, in a nutshell, an artificial intelligence system that helps analyze the search results and helps connect the reader with relevant results which in turn helps drive more traffic your way.
Write At Least 2000 Words
According to experts, long high-quality pieces of content have a much higher chance of ranking than shorter pieces of content. In fact, according to a study done by Backlinko, the average word count for first page results was 1890 words. What this means is that you have to write close to 2000 or more to increase your chances of ranking on SEO.
However, there's more to ranking than just writing long content. You have to cover the topic in a great amount of detail to ensure that every bit of it is valuable to the reader. You have to ensure that your content provides as much information as possible to elicit awe in your readers and keep them interested. As you may expect, if it's valuable to your readers, it will eventually be valuable to Google.
Send Link Juice to Pages Ranking in Pages 2 and 3
Sending link juice here means sending outbound links that are ranking much better to lower ranked pages to help improve the ranking. Since these links are coming from an authority website, they rub off some of the reputation on your content giving the impression that the lower ranked content has to be high-quality content too.
Link to External Sites with High Domain Authority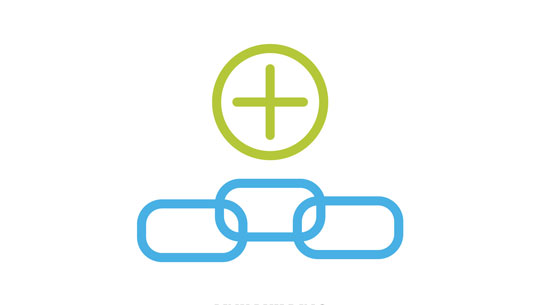 This is one of the most popular SEO techniques in 2019 and for a good reason too. Look at it this way: getting high domain authority links to your website helps increase your overall trustworthiness because people associate you with the high domain authority. Also, the high domain authority rubs off its reputation on you giving the impression that you must have high-quality content too, so more people want to see what you have to say.
Create Your Own Unique Keywords
When it comes to how to improve SEO, creating your own keywords works like charm. I mean think about it. Who doesn't like unique things? I'm guessing you do too. And so does every one of your readers. They want to feel like you are coming up with something authentic but still relevant to what they want to read. So while reinventing the wheel isn't ideal, if you create unique keywords that resonate with people, you can drive a little more traffic to your website.
Conclusion
I hope that this information has been helpful. Of course, there are a bazillion of other SEO techniques you could use to drive traffic to your website, but these are by far the most effective yet.