Deciding between a dedicated server or a cloud hosting solution is one of the most important decisions you will make for your business. It will impact your bottom line and the service you can offer to your clients.
 
A few years ago, the most popular option was using a Linux shared server and then migrating to a dedicated server in response to demand associated with a growing business and website. Cloud hosting means that you don't have to follow this traditional path. Instead, you can build your website using a managed cloud plan. And the plan can grow as your business grows.
 
The power of cloud hosting is its scalability. They can allocate resources based on your actual needs. With a dedicated server plan, the allocation of resources, including CPU, RAM, and SSD/HHD storage, are fixed. A dedicated server plan and a cloud hosting plan both have their pros and their cons.
A 2020 report by Gary Stevens from Hosting Canada showed that cloud hosting services are the most popular and cost-effective solution for small business owners, while dedicated servers are required once your business grows and needs another layer of security for its data. We'll explain further both of these options.
 
Should You Choose Cloud Storage or a Dedicated Server?
If you are a small business owner, your web hosting requirements might be met using a cloud hosting solution. A cloud hosting solution offers scalability at a price that is on par with what you would get with a dedicated server.
 
However, cloud platforms typically use a single web stack server software. As a result, legacy web applications or legacy databases that need custom software requirements may not be supported. This would make getting a dedicated server plan the best choice. Still, cloud hosting plans traditionally offer a PaaS option that allow small business owners to transfer their current website to a better web server seamlessly. A dedicated server allows you to customize hardware resources and install custom program language extensions, utilities, third-party frameworks, and tools.
 
The Pros and Cons of Cloud Hosting
There are a variety of platforms, services, and cloud hosting plans available. Each company that offers cloud hosting services has their own development team and programming team that gives their hosting service some unique features. However, most cloud hosting plans offer pre-installed elastic web server support. They provide you with custom stack software that has been optimized for building websites on a CMS, like WordPress.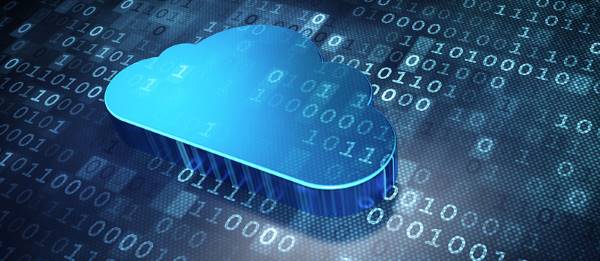 If your business website has been built using a CMS, cloud hosting may provide better overall service. This is because they offer SSD storage options, top-tier hardware configurations, PHP process, and a multilayered database.
 
Cloud hosting typically allocates a higher amount of CPU cores, RAM, and I/O processes to CMS websites as opposed to shared hosting plans. Cloud hosting will allow your site to pull more resources on demand based on the web traffic requirements needed in real time. This means that regardless of the number of views your site gets, your page will load faster.
 
A downside of cloud hosting, especially if it uses a platform as a service model, is that when compared to a dedicated server, the system administrator or the web developer will not have the same level of flexibility needed to change the web server stack software installation. This limits their ability to build custom solutions.
As an example, with cloud hosting solutions, there is no option to change the operating system or to install web server platform software, such as Lightspeed, Tomcat, or Nginx.
 
The Advantages and Disadvantages of Dedicated Servers
If you are using a traditional dedicated server, as a system administrator, you can configure the server so it works with the exact level of web traffic needed to support your online operations.
 
Programmers and web developers benefit from the flexibility dedicated servers give them to customize hardware so it can meet the demands of custom web server environments that require complex application support. An example of this would be installing alternative operating systems used by the web server.
This would require fully customizable dedicated server hardware that would support the building of new applications or the use of legacy software online that has specific runtime requirements. Dedicated servers can be customized to handle high levels of web traffic for publishing, e-commerce, media, and more.
 
The downside of dedicated servers is that if they are not managed servers, the system administrator is fully responsible for all aspects of web activity. This means that they must monitor web security, they are responsible for installing and updating operating systems, and they must maintain installed extension frameworks.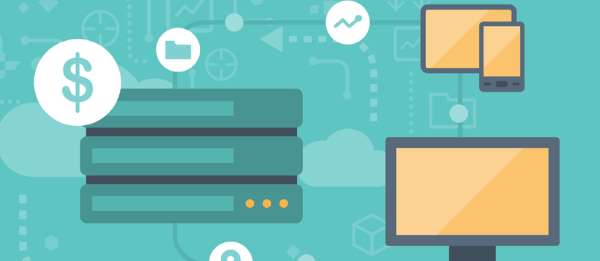 A managed dedicated server will be maintained and updated by technicians in a remote facility. Still, this creates issues with data access. For example, some unregistered employees might gain access to the information in the server. This is not an acceptable option for businesses that handle sensitive or classified information.
 
There is also the cost factor. Leasing a remote dedicated server might be just as expensive or even more expensive than purchasing and servicing the hardware locally. Trusting a web hosting company to run your dedicated server means that you must rely on their tech support and their ability to debug issues while you are working on projects that could be critical for the success of your business.
Unfortunately, not every hosting company offers the same level of reliable service. If you pick the wrong company to manage a dedicated server, you could lose business because of server downtime. If there is any form of data breach, you could be liable, your reputation could be damaged, and you could find the doors of your business closing as customers leave.
 
Should You Choose a Dedicated Server or Cloud Hosting?
Each business is unique, so there is no definitive answer. However, there is a reason why many businesses are opting to move from a shared hosting account to cloud hosting. Cloud hosting can scale with your business. This means that you will always have enough CPU cores and the RAM needed to meet your web traffic demands.
Cloud hosting offers a pay as you go approach. If your hosting needs spike for a few months, the amount you pay increases proportionately. If there is a dip in your hosting needs, the price you pay drops.
 
Businesses that transitioned to cloud storage before the start of 2020 were better prepared to handle the effects of the coronavirus pandemic. They could easily transition their employees to work from home and could provide to their customers more consistent service.