Something that happened during COVID-19 is that many people discovered (while being blocked in their homes) how easy is to launch new online businesses. Anybody can do it in minutes, or hours, depending on what they want to do.
These 30+ web tools will rock 2020, being super popular already among users.
Find out more 24x7WPSupport, the most complete package of WordPress services, about Creative Tim, the fastest growing developer of UI Kits, templates, and dashboards, about Total Theme, probably the perfect WordPress theme in the world, about website builders that are efficient and easy to use, about the best font finder in the world (free to use), and much more.
Let's start.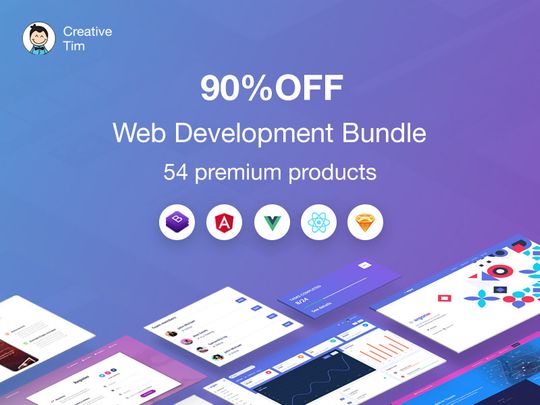 Creative Tim is used by almost 1.2 million creatives, being a super developer of high-quality UI Kits, templates, and dashboards built on top of Bootstrap, Vue.js, React, Angular, Node.js and Laravel.
On their website, you will find bundles for each technology, both free and paid themes (there are tons of free stuff), sections, elements, and much more.
The Big Bundle that normally would cost $2,104, now it costs only $199. You will get 426 customized plugins, 14,948 elements, and 493 example pages. This is huge, it is the very best bundle in this domain.
Check it.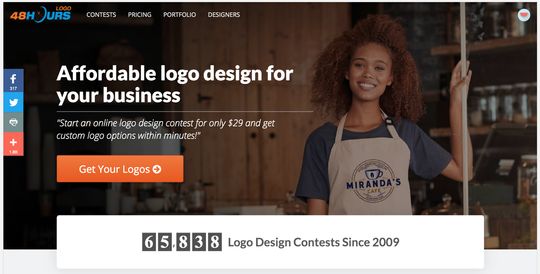 Gorgeous logos are not necessarily expensive.
48HoursLogo is the most affordable logo design contest on the Internet. With only $29 you can launch a logo design contest in which talented graphic designers compete for your prize of $99. You will receive over 20 logo concepts and you will choose your favorite.
It is very simple and fast, and the logos look awesome.

UPQODE is a reliable web design and digital marketing agency focused on WordPress. They are in this market since 2014 and they are present in 11 cities from all over the world.
They will help you with web design and web development services, with turnkey websites, with managed WordPress hosting, with website maintenance, and with digital strategies.
UPQODE has an unique approach and way of doing things, always delivering high-quality and performance.
Get in touch with them.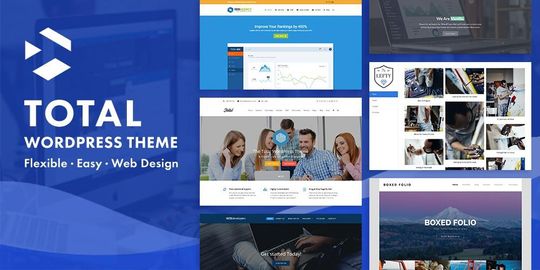 Total is used by tens of thousands of people, being a super popular and appreciated WordPress theme. Why? Because it is filled with everything you need:
– Over 40 pre-made demos that you can install with 1-click. Your website will look exactly like in the demo.
– Over 80 builder modules that will help you create and fully customize pages.
– Over 500 styling options.
– A drag-and-drop builder that is fast and simple to use.
– A brilliant interface that is intuitive.
Check Total demos, you will like them for sure.

Codester is the place you should visit if you are a graphic designer, developer, or person that need PHP scripts, app templates, themes, plugins, and much more.
The website is updated daily with awesome new stuff and on the Flash sale section you will find hugely discounted items.
Check Codester.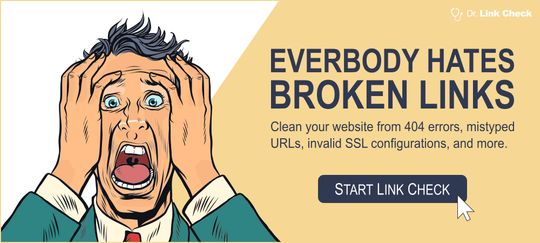 Dr. Link Check will help you get rid of broken and malicious links in just a few minutes.
You start by writing down your website address and you hit a button, and right after you will get a detailed report.
Get rid of broken links, everybody hates them.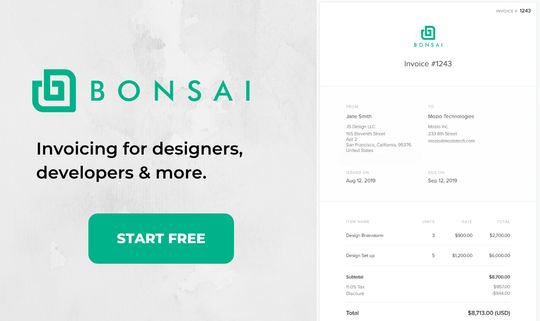 Bonsai is a dedicated invoicing software made specifically for freelancers and agencies, helping them save lots of time.
Create your own freelance design invoice templates, automate invoices, and accept global payments. You will get paid more and faster with Bonsai.
Start right now for free.

FunctionFox is a powerful timesheets and project management software that is used by thousands of companies and remote teams worldwide.
With FunctionFox, you can handle multiple jobs, assign tasks, create to-do lists, and manage resources. This is how experts work, you should start too, especially in these difficult times.
Get your free demo today at https://www.functionfox.com/mekanism. All the features are included and you don't need a credit card.

Mobirise is the most powerful offline website builder in 2020, being loaded with tons of stuff: 3,000+ awesome website templates, sliders, galleries, forms, popups, icons, and much more.
You have included everything you need to create high-converting and engaging websites.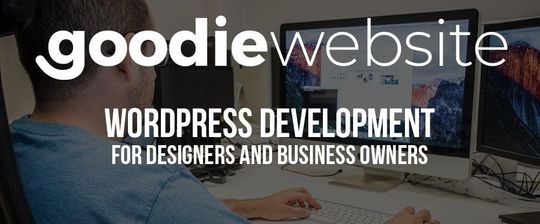 Goodie is a professional and reliable web development service used mostly by graphic designers, and by business owners that need simple WordPress websites, email templates, 1-10-page websites, etc.
Get in touch with Goodie, you will like very much how they work and the results they deliver.

airfocus is a prioritizing and product road map service that is also offering the largest and most complete glossary of product management and business terms.
The platform is filled with tons of features and options, helping you create outstanding products in no time. Collaborating with your team is simple with airfocus and the interface is friendly, quick, and intuitive.
Start a free trial, you don't need a credit card.

MailMunch, the fastest growing landing page platform, will help you create unlimited number of landing pages and squeeze pages, using the drag-and-drop builder and the included beautiful pre-built landing page templates.
Increase conversions by up to 400% with MailMunch, you don't need any skills or experience. The friendly interface will guide you each step.
Start use MailMunch.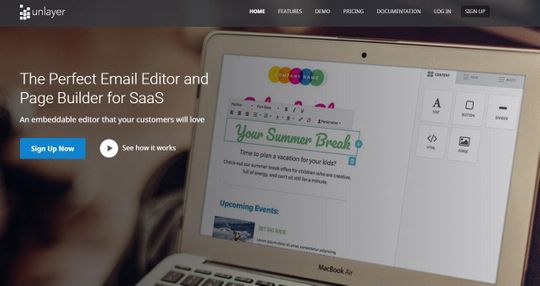 Unlayer is the most popular embeddable editor that your customers will love. Will let them quickly create landing pages and email templates that convert.
They don't need any designer skills or prior experience, the drag-and-drop builder, the friendly and intuitive interface, and the included templates will help them big time.
See how it works.

You can launch your own online store in seconds, you only need XStore. It comes loaded with over 90 demos that look fantastic and which will make your online store stand out of the crowd and convert great.
Get XStore right now.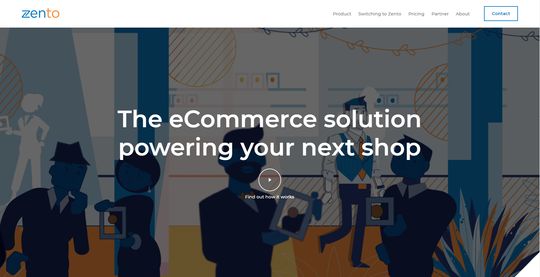 Zento is a state-of-the-art Software-as-a-Service eCommerce platform built on the solid foundation of Magento 2 with a next-gen Progressive Web App frontend. All the tools and integrations you need to run and operate your online shop, in a modern and reliable solution. Sell everywhere, automate your operations, increase conversions and focus on your business, not the technology behind it.

Icons8 Photo Stock is the photo resource of a new generation. It combines machine learning and professional photography. Users get access to a diversity of models, objects, and backgrounds and can customize photos. The models present various ages, nationalities and body types. All the photos are free for a link.

Collecting content and files from clients is the most times difficult and time-consuming. Each month you lose many hours doing this task that can easily be automated. Sound simple? It really is.
Content Snare will help you collect content and files from your clients, on time, after a basic configuration. The software is efficient and easy to use.
Get back your time and use it as you wish.
Register for the 14-day free trial, you don't need a credit card.

Quanzo is a mobile-friendly WordPress theme that is intended to become a quick starting point for your niche-specific online portfolio. This is a great choice for writers and creative designers. The layout can be also modified to match any other kind of professional web resource. The modification of the ready-made layout shouldn't cause you any worries thanks to the Elementor page builder. By means of this mobile-friendly WordPress theme, you can build a versatile demonstration for your skills and portfolio while choosing from 11+ stunning homepage demo styles. The download package includes literally everything that you may need for a quick release. There are 9+ demo styles available. The full integration with WooCommerce lets you create a fully-fledged web store by means of this theme. 

HelpJet is the most popular knowledge base software that will help you automate your customers support.
Use it to build a dedicated FAQ page where your customers can easily find quick answers for all their questions, without submitting support tickets and without calling you staff.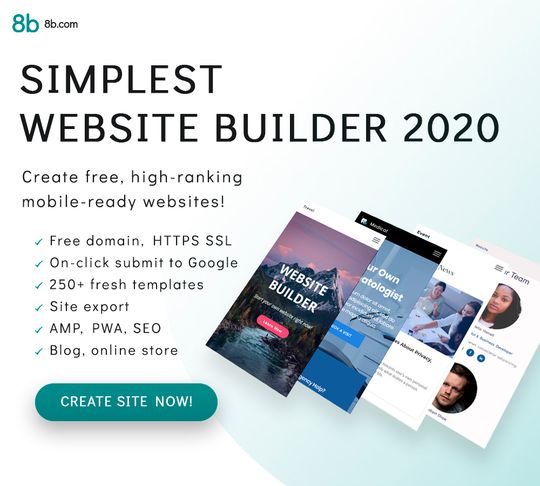 8b is a brilliant and efficient website builder, the simplest to use in 2020, that will help you produce websites that are engaging and converting.
It is loaded with advanced technologies, with over 250 fresh templates, with a drag-and-drop builder and many others features.
Start creating your website with 8b.

Are you looking for ways to be helpful in these difficult times? You can start sending money to people and organizations that need help and support the most. This can be done using a crowdfunding website. The Impacto Patronus WordPress theme is intended to become a quick starting point for the topic-specific web resources. This is a usable and multi-functional web design that is easy to edit with the Elementor. The theme contains a number of ready-made homepage styles and inner pages that you can import to your site with just one click.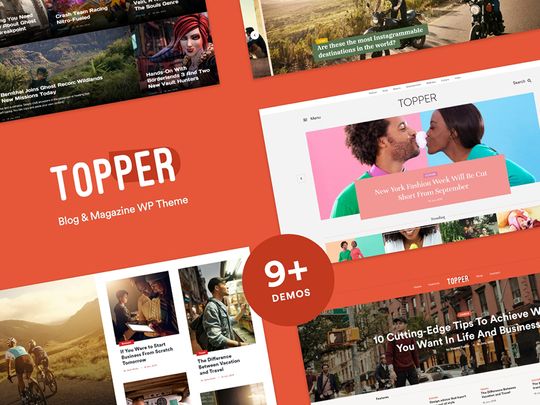 Launch a unique and multi-functional WordPress blog using Topper. The theme is also ready to be used for online magazines and newspaper websites. It offers a wide choice of ready-made pages and layout styles that you can modify with the help of the Elementor page builder. You will enjoy creating your articles with the Gutenberg content editor. Topper features full compatibility with a number of free and premium WordPress plugins. It also lets you bring a versatile look and feel to the header and footer areas of your site using an intuitive layout builder. 

SuperbWebsiteBuilders.com is a credible source of information, which offers dozens of website builder reviews, ratings, comparisons and industry-related articles. The blog will be of great help to beginners and web design pros, who are right about to start different types of projects, ranging from simple landing pages and up to complex full-featured online stores. The website ensures regular updates of reviews for maximum user satisfaction rate. 

Graphic Springs is a logo design software that combines pre-designed logo templates with AI to automatically generate logos for your business. You will be asked to provide your business name, select an industry and choose your template. The software will do the rest for you in a matter of seconds.

Logaster is the right slogan generator to use whenever you are in a hurry and you need a a creative and unique slogan for your company. The results are impressive, and the platform is free to use.
Save your money and use the free slogan generator from Logaster.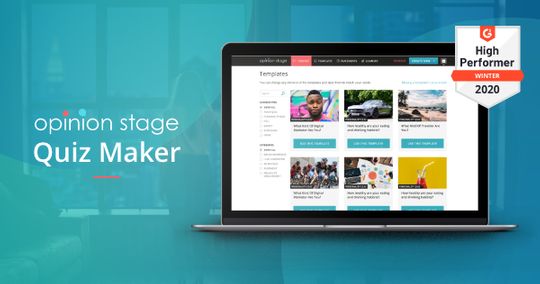 Creating engaging and converting quizzes and surveys is simple with Opinion Stage – Quiz Maker. It is loaded with lots of features and deep customization options, lots of gorgeous templates, and a super editor that will help you each step.
Register for the free plan.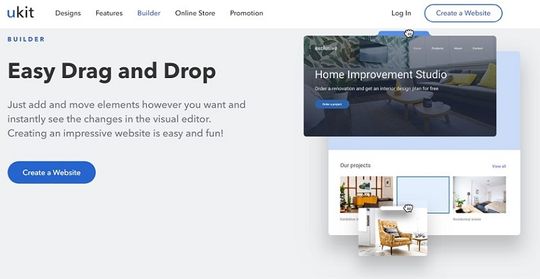 User-friendly and powerful, uKit website builder has been a go-to solution for millions of users worldwide for over 5 years. It's very easy to make a website of your dreams there. And should you need help, the support team is always there for you answering within a few hours. Time to move your business forward and make money online has come.Try it now!

Looking for a simple to use, fast, and efficient invoicing software? Then InvoiceBerry is the right solution for you.
It is best used for creating and sending fully customized invoices, for tracking expenses and payments, for creating reports, and even more.
Start a free trial to see how it works, you don't need a credit card.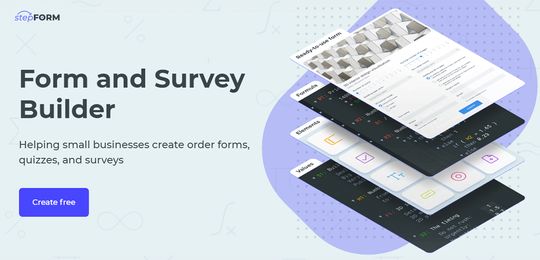 stepFORM is an all-in-one solution for small businesses, especially those which deal with construction and repair, event planning, staff recruitment, etc. The service lets its users build forms of any type and complexity. No developer diploma is needed — you work in the drag'n'drop interface with 15 basic elements and templates. To learn the whole spectrum of tools and features, try out the platform today.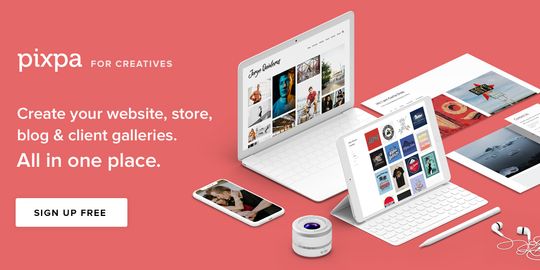 Pixpa is different from other site builders. It's designed specifically for budget-minded creative professionals who need to build an online portfolio of their work. The themes are beautiful and modern, and you get powerful tools that all creatives need. For example, the e-commerce functionality rivals that of Shopify and WooCommerce. If you're thinking about using Pixpa to design a website for others, you'll appreciate the client proofing tool which allows your clients to access your site design drafts and indicate which one they like the most. Overall, the Pixpa Website Builder isn't anything fancy, but it gets the job done for this niche. You can make regular blogs or business websites with the builder, too, but it's clearly meant most for creatives like artists, photographers, and writers.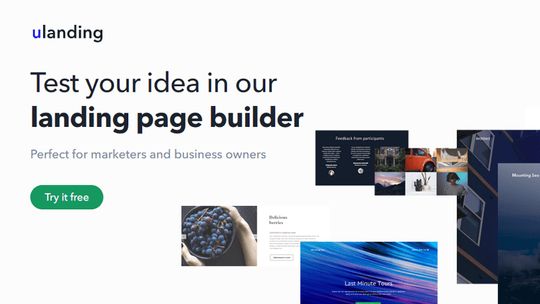 Today, creating a landing page becomes so easy that even a child can handle it. No need for you to get a developer diploma or splash on a webmaster. uLanding is a full-fledged service for building a one-pager on your own. It offers a drag'n'drop interface, modern-looking templates, easy domain connection, and free hosting. Check out all the features with a free 7-day trial.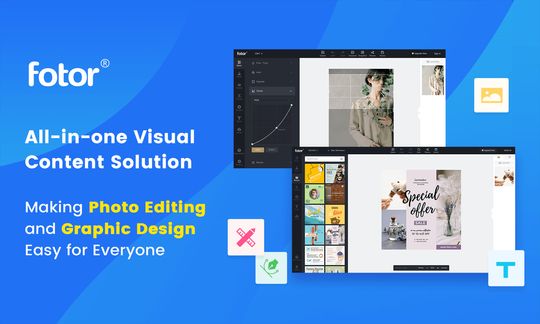 Fotor is probably the most popular photo editing and graphic design tool, being used by tens of thousands of marketers, entrepreneurs, and many other people, to create engaging content for social media and websites.

When it comes to successful, easy and convenient migration between WordPress and Wix platforfms, the use of the handy and powerful system is the best solution. This is where WordPressToWix.PRO will be the best choice. The service guarantees 100% risk-free and simple project transfer process completed with precise attention to details and client needs. Such an approach always ensures quality result. 

WrapPixel will help you with professional admin and dashboards templates, and with brilliant UI Kits, all the products being built on top of Bootstrap, Angular, React, and Vuejs.
Browse WrapPixel and pick the products you need. Always check the Bundles sections, there you will find awesome stuff with super discocunts.

RumbleTalk is used by the whole market to add a moderate group chat for live Q&A and web events.
It takes less than 2 minutes to make it work and you don't need any experience or coding skills.
Sign up for free.
36. WhatFontIs – The Best font finder

Have you wondered how some people identify fonts in seconds, without even paying for the service?
WhatFontIs helps you identify any font from any picture. It is the only system that identifies both free and paid fonts, and the powerful Ai software is loaded with over 600k fonts.
Take a screenshot of the font you want to identify, upload it to WhatFontIs website and in just a few straightforward steps, you will find out everything you need:
– The name of the font
– The price
– Where to get it from
– Over 60 free and paid alternatives
Conclusions
Let 24x7WPSupport fix and handle your WordPress website, use any of the included website builders to create yourself a super website in minutes without having any special skills or experience, WhatFontIs to identify fonts from any given picture (free to use), and so on.
Let these 30+ web tools automate your business.