Many e-commerce specialists think about what a great value proposition is. The truth is it introduces you to the buyers and helps you make a significant and strong first impression. It should describe how your product or service can solve your buyers' problems. This is also a chance to tell them what they may expect and why they should buy your product, not your competitors'.
Your value proposition shouldn't be long, 2-3 sentences are enough. Make yourself clear, show your point. The words and phrases you use are also important – choose the common ones as your visitors should see themselves in your value proposition. It plays a huge role when it comes to making your potential buyers, actually the buyers.
The best way to learn how to create value propositions is to learn from companies that have already created fantastic ones. They are specific, pain-focused, and exclusive, and this is why they work. Let's look at these five examples that are indeed winners in the game.
1. Warby Parker

What is Warby Parker's value proposition?
People don't have much time these days. That's why Warby Parker offers low-cost frames with free delivery right to customers' doors. You can sample plenty of products in a market full of expensive, high-end retailers. In Warby Parker, you can get high-quality materials for a mid-level price while competitors offer either high-quality luxury or low-quality cut-price models. What's more, you can always return the goods without no extra money.
2. Amazon

What is Amazon's value proposition?
Amazon provides you fast delivery, a wide range of products, and convenience. You're able to buy everything from clothes, through books, to food with just one click. And get it even the following day.
With Amazon Prime, you'll get free shipping, music, videos, donating to charity, and more. There's no other loyalty program like this on the market. Amazon Prime seems to be a game changer.
3. Crutchfield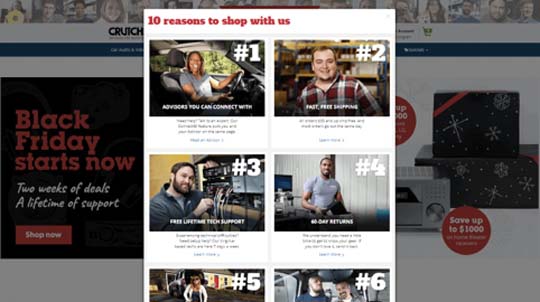 What is Crutchfield's Value Proposition?
Crutchfield provides the whole package of services – warranty support, lifetime customer service, returns, in-person advisors, and more.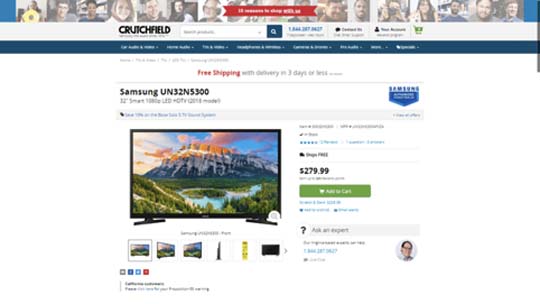 There's an exceptional client service feature – dedicated advisors while shopping for specific products. Not only you get super CS while shopping, but also your products come with a lifetime customer support package. Need more? 60-day return policy and a 60-day price guarantee. Well, there are a few retailers that provide such services in one place.
4. Sunshine.co.uk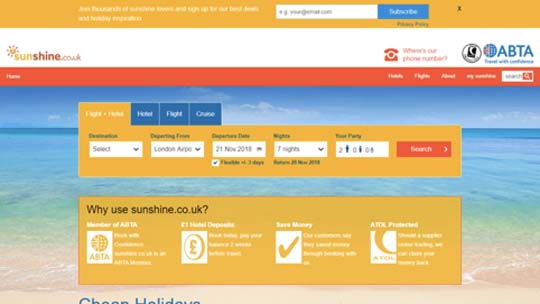 What is Sunshine's Value Proposition?
Sunshine.co.uk knows how to please their clients. That UK-based travel agent has it all – cheap holidays with many added benefits. Customers are provided with superior protection. It means passenger refunds in case of some problems with a flight or accommodation provider.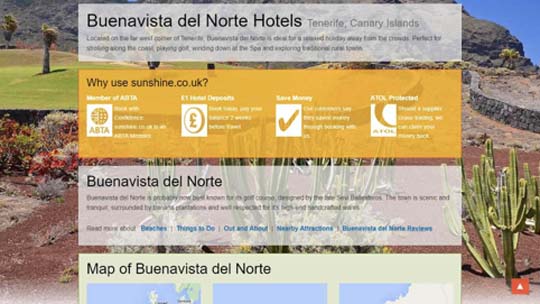 Moreover, there's a massive range of money-saving benefits for clients (discounts, package deals, or the option to split the payment and pay the balance when arriving at the place). 
Sunshine.co.uk meets their clients' needs perfectly. These people are budget-shoppers who have been saving for their holiday for a long time, and they want to be safe and happy.
5. Mizzen and Main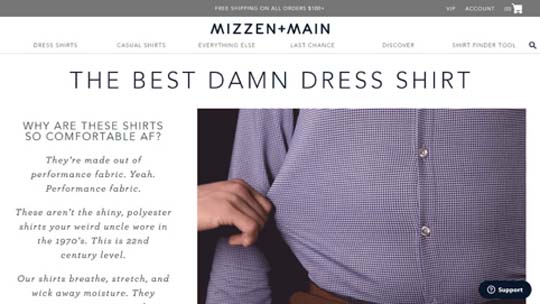 What is Mizzen and Main's Value Proposition?
They solve the key problems that people have with shirts in general. Mizzen and Main's products use fabric that wicks sweat, is machine washable, stretches, and is breathable. They also use language that resonates with a masculine audience: "The Best Damn Dress Shirt". You can get their premium products with free shipping and complimentary returns.