An idea. This is what every great project starts from. An idea is essential, but you won't go far if you don't know how to turn it into a real product.
If a startup founder lacks the necessary expertise but doesn't want to give up the idea, there are three possible ways out:
– Learn to do it yourself
This is what you do if you don't trust anyone and want to control everything. Unfortunately, lack of technical expertise can't be resolved in a matter of weeks or even months. Usually, it takes years of theoretical and practical learning. In this time, your idea might become outdated, or you personally lose your previous motivation. And that's it: another prospective idea drowns in the sea of doubts, mistrust, and micromanagement.
– Hire a team of developers
That sounds a lot better, since you're able to hire people that fill any expertise gaps instantly. However, there is another pain point – money. You'll have to rent an office for your new team and also pay them monthly, even if the product doesn't generate any income, even if there is currently no work for the programmers – you have employed them, and you are responsible for paying them.
– Outsource product development
The final option is to entrust your product development to a third party. Good news: your new team can be located anywhere on earth, so the rates for software development might be significantly lower than in your country, and you only have to pay for the actual work done.
For most startup founders, outsourcing seems like the less reliable way. Indeed, it can be. But, by following a few simple rules you'll be able to choose a technical partner with whom you can skyrocket your product together.
How to choose a development company?
In most cases, you'll start with doing some research. There are hundreds of "Top software companies" lists, but in most cases, they are unfounded and created by software companies to advertise their business. However, such lists can give you an overview of the market and an understanding of how it works. The descriptions of some of the listed companies may also sound attractive to you – just add them to your own list.
Another search strategy is to ask for references from your network. This may be colleagues, acquainted startup founders, or friends that work in other companies. In most cases, they'll willingly share the contact of their development vendor, along with trustworthy feedback. These companies should also be added to your list.
You can also focus on the expertise your vendor must possess. For example, if you have an IoT-related product in mind, search for the company that digs deeper into IoT topic in its blog. Besides, you can make use of the specific information the particular app development company is sharing.
As a result, you will have dozens of companies and still no idea which one should be your one and only partner. This is the time to start rejecting companies one-by-one, creating a short list of the most-worthy ones. These tips may be helpful:
Prefer a multi-service company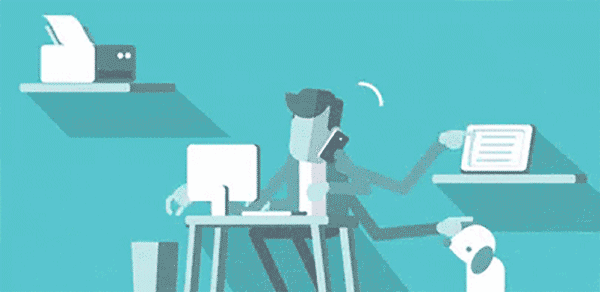 You're about to build a product. So you need to hire a designer to create a prototype of your future product. When you start looking for executors, find a freelancer frontend developer and outsource the backend to a development studio. You can also hire a testing engineer. In the end, you can pay a marketing company to develop a strategy for when your product hits the market. This is all very complicated and may cost you time, money, and nerves.
However, you can save a lot if you find an all-in-one development partner. These are the obvious advantages:
– Complex approach
If you have various professionals working as a team, they're able to offer better, more complex solutions.
– More efficient management
There's no need to arrange calls with different team members in different time zones. Communication and reporting are much easier.
– Total involvement
For a developer from Upwork or Freelancer, your project is "just another project" they have to finish to get paid sooner. A multi-service company is much more interested in becoming your partner and achieving a successful result together.
Focus on mid-range prices
During your project's initial stages, your budget is most likely limited, and you strive to spend as little as possible. However, partnering with the cheapest development company may cost you too much, literally.
In the world of software development, low price is associated with poor quality.
But, this also isn't a reason to choose the most expensive vendor – the price might not be justified. Instead, look for foreign software development studios. The rates vary by country and you may be able to choose a company delivering high-end service quality for an acceptable price.
We recommend that you keep an eye on companies in Middle and Eastern Europe. This region is considered a powerful technical hub with moderate prices for software development.
Look for someone who doesn't agree with all of your statements
This may sound strange, but total agreement is the sign of poor competency. Your potential partner should have related experience in the field. As a result, they should know how to solve a task in the most efficient way, how to achieve more with less effort. In the end, you pay them for developing a solution, and not for blind coding.
For example, you have dozens of features for your future app in mind, but your contractor convinces you to focus on one and build a minimum viable product first. Or you're sure that your product will impress everyone, but the advice of your potential partner is to define a buyer persona and adjust your service for a specific group of users. Or you're ready to pay for native app development, but it turns out that a hybrid app approach is a better (and cheaper) choice for your product.
There may be hundreds of examples like that, but the message is clear: your potential partner should both advise and argue with you – this means that they really care about the product you will develop together.
Ask about similar products the team has developed
If the company you're interviewing can present you similar products it has worked on, even better. You have a chance to review the competency of your potential partner. However, just reading a case study on the company's website may not be convincing enough. Talking to their customers will be. Some companies list direct links to their customers' LinkedIn profile right in the case study – this is your chance to contact this person and ask about their experience with this company.
Also, check review websites, such as Clutch or G2 Crowd. You are likely to find companies from your list there along with the projects they have been working on. The reviews are usually extensive and give you an idea of what working with each of the companies looks like.
If the company you are interviewing doesn't have products similar to yours in their portfolio – this is not a reason to reject the cooperation. Check for other projects the team was involved in. If you find various types of products with different technologies and a variety of required competencies, this may speak for their curiosity, as well as their desire for professional growth. These soft skills are sometimes more important than the expertise itself.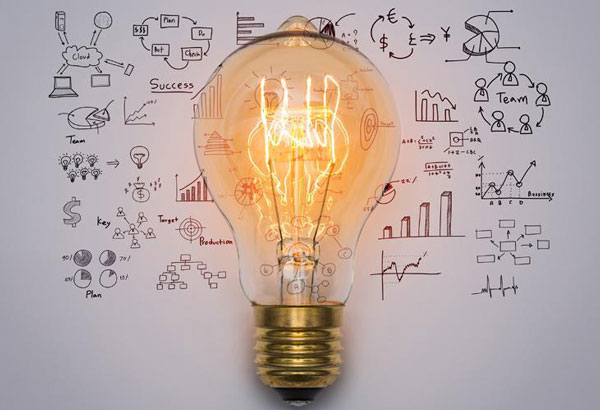 Start with a pilot project
If the company has passed the previous selection steps, don't hurry to sign the contract. You should initiate a pilot project, such as developing a tiny feature or improving an existing one. This should prove that you have chosen the right contractor. During a short project, you can evaluate the hard and soft skills of your development team and understand whether these guys are a good match for long-term collaboration. After all, you're going to build a unicorn together, aren't you?
Conclusion
Selecting a software development partner is a lot like marriage. If you choose the right one, you'll support each other on good and bad days. If not – you still can find another one, but your negative experience will always influence the new relationship.