We know that designers are usually very unique people – it takes a certain type of artistic, crafty, and inspirational individual to become one. So why not take inspiration from what your fellow designers love to do the most and give them a unique present this holiday season that screams it was meant for a designer? Here are our best tips.
Get Them Something Practical
There are so many incredible gifts that designers would love but you always have to choose something that is perfect for them. They usually spend a lot of time in front of their beloved PC, so you can never go wrong with something practical like gear that will help them in their day-to-day life. An ergonomic mouse that is optimised for designers or a protective screen that will help them with eye strain can be a lifesaver.
People do not usually think to buy these gifts for themselves, but they are very grateful when they see what a difference they can make. Nothing says thoughtful like a gift they can use every day and that will help them focus and perform their job more easily.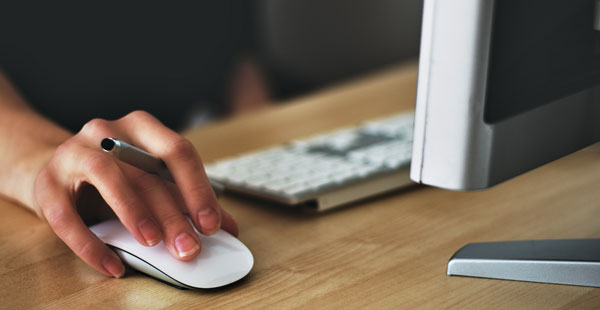 Get Them Something Personal
If you are looking to get your designer friend something that is truly cut out for them, a great choice is to get them a hoodie or a T-shirt with a nice design. Comfortable wear is always a welcome gift for designers, and there are hundreds of cool slogans and designs that you can choose to have printed on a sweatshirt. If you know your loved one well, you'll know what colours and patterns would speak to them the most – and you can even go the extra mile and order a nice T-shirt from their favourite charity.
If clothing is not your strong point, you can always go with a tailored photo calendar for the new year instead. You can even edit the photographs that will be used yourself, adding quirky design elements to the images. Pick happy moments the two of you shared, if you're close, or less personal images if you think it's best. This will give them a nice way to stay organised as they battle those stressful delivery deadlines.
Get Them Something Inspirational
Designers are always looking for inspiration – so gifting them something they can draw inspiration from will always win them over. There are plenty of interesting design books you can choose from, or if you are unsure about which ones they'd like you could always get them a gift card for a major bookshop that carried design book series – or, really, get them anything from TASCHEN that is close to their artistic interests and aesthetic. If you want to think more outside of the box, sign them up for a visit to the gallery they like or to that new art exhibition that is in town.
Even a visit to the theatre or to a dance show can be tremendously inspirational for some designers. Pick the gift that would most suit their background and let them do the rest by getting inspired!
It is not easy to shop for people who usually have very strong opinions about what they like – and designers can be like that. But if you choose a gift that is close to their heart, they will appreciate you even more for it.