,    
In an immensely competitive app market of today, making a nice first impression doesn't suffice. Yes, you might be able to attract a lot of users, but what if they just install the app once and then drop out? It's a much more reliable strategy to draw people in and retain their attention over a long haul.
In other words, your efforts should revolve around two central metrics: mobile app engagement and retention. Together, they determine the "stickiness" of your app, its ability to drive long-term loyalty. And the way to make it all happen is through bespoke design and impeccable user experience (UX).
The best of the best
App design is the mainstay of UX and it comes in all shapes and forms. The main problem is that there are so many styles to choose from, as well as pieces of the puzzle that have to fall together seamlessly. So, before jumping right into it, draw lessons from app developers that have managed to hit it big.
The likes of WhatsApp, Instagram, and Messenger probably pup up first. But, have you heard about the social music video app Tik Tok from the founder of Toutiao, Zhang Yiming? It recently blew established giants out of the water with 45 million downloads in just three months. This meteoric rise was due to product design that champions personalized recommendations, user-friendly video creation, and a robust toolkit.
The online gambling sector is an interesting example. Namely, this dynamic market is reaching new heights with the emergence of interactive live casinos. PlayOJO's mobile gaming app delivers visually-stunning and playful experience for all things gambling. Oddschecker's Sports Betting app centralizes all of the player's favorite features in a convenient, all-in-one product for placing bets, comparing odds, and receiving tips. And those are just two examples of many within this blooming industry.
Let us also not forget leading mobile gaming apps like Angry Birds, Candy Crush, and Clash of Clans. They have flattened the gaming competition, largely thanks to their enthralling design and incredibly intuitive controls.
Essential app elements
These instant classics bring us to a crucial point.
Namely, blending attention-arresting aesthetics and prime functionality is the key to winning return users over. This highly-effective strategy increases user retention and engagement via user experience. But, how to make it happen in practice? Well, essentially, you need to bring something new and fresh to the market. Instead of merely emulating visuals of more successful apps, you are better off using tried and true methods backed by hard data.
For instance, make sure to employ tools for A/B testing(Optimizely, Adobe Target, Vanity, Apptimize, etc.) to eliminate the guesswork and observe your app from the standpoint of the user. Compare different versions of the page to discover which one is more likely to strike a chord. This process of trial and error will generate ideas for fine-tuning your UI and UX.
Untied colors of design
Furthermore, it is worth emphasising one key design facet— colours.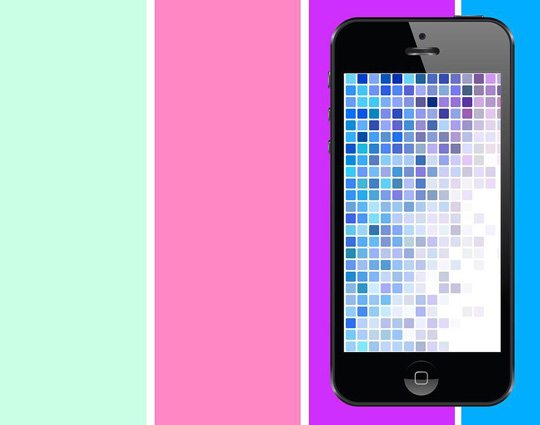 Principles of colour psychology remind us that the human brain is wired in such a way to emotionally responds to different colours. What is more, colours are building material for the graphical UI and thus shape user interactions and brand perception. To be more precise, they communicate ideas, provide visual cues, and facilitate navigation. They make it easy for return users to understand what the app is about and what certain actions entail.
Therefore, developers have to figure out the best possible colour scheme. The most common patterns are monochrome, analogous, and complementary. But, the spectrum of choice is much wider than that and involves custom colour combinations. For better or worse, one-size-fits-all solutions don't exist. There are only a few hard rules to follow: your schemes and contrasts must support usability, improve text readability, go easy on the eyes, and reflect your brand.
Beyond that, your imagination and creativity should govern choices. Finally, do yourself a favour and take advantage of amazing tools such as Adobe Color CC. They streamline colour selection and make your life way easier.
Succeed by design
The app market is flooded with products and piercing through the noise poses a daunting challenge. In fact, it is borderline impossible to stand out and avoid churn without a unique design style. To flesh it out, put your fingers on the pulse of your target market and add value to it.
Let user retention and loyalty be your guiding lights. Learn from success top-rated apps out there, but always assess whether solutions indeed are the right choice for you. Following these sure-fire tactics, you should witness swarms of users coming back for more and becoming your brand ambassadors. It is time to make waves.