Are you a YouTuber? Do you vlog? If you regularly create videos for any online or commercial purpose, then you understand the importance of using a top quality editing app to cut your final videos.
It's a little overwhelming to search through all of the editing apps and software programs available. Every one of them has impressive marketing material that touts their product as the best. So, which one do you choose?
We took some time to help you select the best video editing app for your video production needs in 2018. Here is a list of the five best video editing apps based on their level of functionality, user-friendly interface, cost, and overall value. Choose the editing suite that suits your level of experience and get started today!
Cute CUT
Cute CUT is by far the most versatile and user-friendly video editing tool ever created. Use it to make Instagram stories and Snapchat videos and draw right on the videos with their advanced video editing tools. Other benefits of Cute CUT include;
• Available for iOS and Android.
• Great value for money.
Vizmato
For a quick editing tool that you can use on the go with your mobile device, try out Vizmato. This app lets you add filters, themes, and various visual effects to your videos. This app would be great for anyone that frequently makes Instagram stories. Other benefits of Vizmato include;
• One-touch social sharing to multiple social accounts and platforms.
• Video feature portal assists your content to gain additional visibility.
Shakr
Shakr is an excellent tool for anyone looking to make social videos from mobile device footage. Shakr has the ability to take an iPhone video and give it a professional editing edge that keeps the authenticity of the video while enhancing the quality.The best benefits of Shakr include;
• An extensive library of video design templates.
• Ability to build your templates.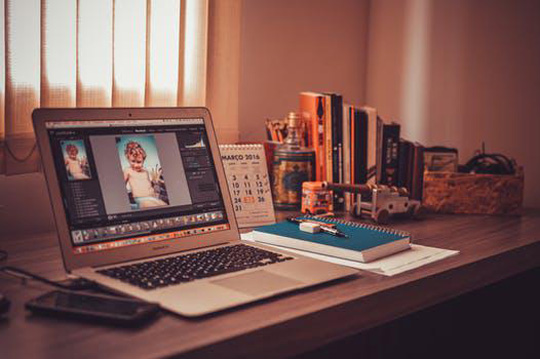 Camtasia
Camtasia is the user-friendly, go-to software for many social marketing firms. It's so easy to navigate the program, and anyone can get started on making great videos with just a few short tutorials. Benefits of Camtasia include;
• Precision editing tools.
• Edit audio and video separately.
• Outstanding animation features.
Premiere Elements 15
For those serious designers and artists, Premiere Elements 15 offers an unparalleled suite with unmatched functionality. You can use this program to cut everything from small clips to monster projects that require hours of editing work.
This Premiere suite offers unique applications and features that aren't found in any of the other programs mentioned beforehand. These features include;
• Shake reduction, for image stability.
• Facial adjustment, for image manipulation.
• Dynamic, dramatic effect, featuring advanced text effects
Final Tips – Best Practices for Social Video Production
Any of the programs and apps listed above will help you make outstanding videos for your website and social accounts. However; there are a few best practices that you can use, regardless of the editing program, to help your videos achieve more views and likes.
Make your videos short and to the point. Long videos of more than sixty seconds do not do well on social platforms such as Twitter, Instagram, and Snapchat. Cover the important stuff and don't add any filler content that you don't need to.
Remember to include a call to action (CTA). This strategy will help you convert more traffic from viewers and drive conversion through your website. Ensure that the CTA is clickable and the link works.
Make sure that your audio is mastered well. There may be a difference in the quality of your live and recorded audio. Make sure that all of your levels are balanced in the final production.
Have fun with it, keep the theme natural and authentic, especially on social platforms.
If you are struggling with finances to purchase a paid app or program for your editing, consider using easy payday loans to finance your editing suite. The opportunity to earn more income could help you pay for the suite in no time.