Who is Zyma?
Zyma.com is a fast growing web hosting company in the UK, with the mission of making a better hosting service that cares about its customers. We were immediately impressed by their website and their highly affordable plans.
Why Use Zyma as hosting provider:
They have a great long track record of being a reliable, affordable place to host your website. With over 2000 businesses in over 60 different countries using their service, you know you are in good hands.
They offer 3 separate hosting plans depending on the type of website you want to host, ranging from small WordPress blogs, ecommerce websites, as well as support for large corporate sites: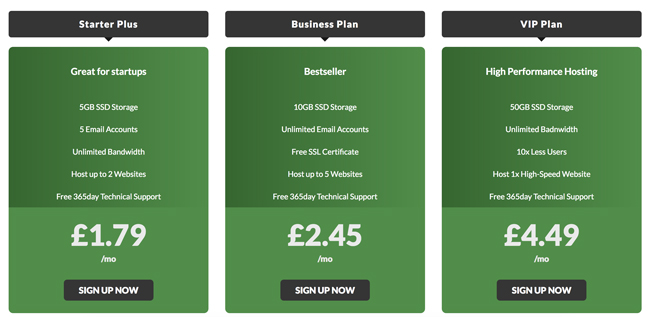 Our favourite features:
– Unlimited Bandwidth
– 200+ Scripts supported (including WordPress)
– cPanel Hosting
– Free Technical Support
– Free Website Migration Service
– Free Website Builder
– 99.9% Uptime Guarantee
Although there are plenty of web hosting companies out there in the market, Zyma.com stands out because of their customer service and their uptime.
Conclusion:
We have no hesitation in recommending them as one of the best UK based hosting providers with solid servers and support in the market. If you want a reliable hosting company that will look after you and your website, look no further – Zyma.com.
Here's the best bit:
For limited time only, Zyma have partnered with Designbeep to give our readers free web hosting for 1 whole year!
To join, simply visit the page below and use coupon code: DESIGNBEEP
www.zyma.com