There a bunch of efficient web tools & services available on the market, that will improve work and it will help you save time and money. In this showcase, you will find 18 hand-picked great solutions from different fields, so you can have everything covered, things like the most appreciated WordPress themes, a super-simple to use website builder, a premium WordPress plugin that will help you sign documents and other cool stuff.
Every web tool and service is reviewed on short, so you can have an idea of what it can do for you and your business. What you consider interesting and useful for you, should be checked in detail, on the indicated websites.
Be Theme is the biggest premium WordPress theme available on the market. It's super-simple to set up and customize into a gorgeous website, it's SEO friendly, fully responsive, is getting lifetime updates and much more. Do I have your attention? Let's continue with the core things that define Be Theme. It has included 250+ awesome, clean pre-built websites from different fields like business, creative, shops, blogs, portfolios and others. Imagine how much time you will save by having this brilliant showcase to start with. If you want to start from scratch, you can easily do it without needing any coding skills or having previous experience. They are putting at your disposal two drag-and-drop website builders named: Muffin Builder 3- their own tool and Visual Composer (included for free in the theme, with a value of $34)-which is the best solution on the market. You can continue the customization with the 200+ shortcode generator, the layout configuration which helps you have awesome different layouts for every page or by modifying the included 20 heading styles with your logo, colors, and others. The cost of Be Theme is $59 and it includes the Visual Composer plugin and also 2 others that have a value of $37. It's the best offer on the market, packed with the best features. Check the demo and get Be Theme.

If you run an online store or any other business where signing contracts is a priority, you need to look into ApproveMe's WP Esignature plugin. It's fast, simple, and secure. ApproveMe has the most powerful eSignature web app on the market and soon you will understand why. This premium WordPress plugin can be integrated with popular apps like Easy Digital Downloads, Woo Commerce, Gravity Forms, WP Forms, Sprout Invoices, Formidable, Active Campaign Dropbox and others. As soon as you're hooked up to your existing software, you can start automating your contracts. For example, you can automatically request customers to sign a contract before or after making a purchase. Also, you dynamically add client info into your contracts. No more manually typing the same thing one hundred times. ApproveMe made sure that their plugin is secure. Every document that is processed with their plugin is fully UETA/ESIGN compliant. That means that it's a legitimate contract, and every court that recognizes these laws will agree. If you ever have a contract dispute, you'll want to have this plugin on your side. Regarding their pricing model, forget about monthly + additional fees used by other companies. ApproveMe has one-time cost or fixed yearly cost that currently starts from $177. This package has a great list of standard features. Try a free demo with ApproveMe and see what it can do for you and your business.
Xfive is among the most respected and appreciated web design agencies on the market. Since 2006, they are delivering outstanding results on time, having a complete range of services like front-end to back-end development services, CMS, Email, PSD to HTML, WordPress, eCommerce and many others. They can do everything for you, whenever you need something you should get in touch with them. They've worked with all types of companies, from small ones to large corporations like Microsoft, eBay and Twitter. Xfive is made of friendly, transparent and flexible people, it's a joy working with them. On their FAQ page, you will find answers for all of your questions. Get in touch with Xfive and let experts successfully deliver results for you.
IM Creator is an efficient, professional and free website builder. There were more than 11 mil beautiful and responsive websites created with this web tool. It's super-simple to use and it has a friendly interface, you don't need any coding skills or previous experience. It can be used by web designers and by anybody who needs fast a good-looking website that is fast, fully functional and costs nothing.
wpDataTables is the most sold tables and charts creator WordPress plugin available on the market and not since now, but for a couple of years. It is trusted and used with great success by more than 11,000 companies. It has a one-time cost of $35. Check all the features the plugin is offering by visiting their website.
EverSign is a professional, efficient web tool that helps you create legally binding electronic signatures for work or personal projects and is perfectly adapted for any kind of business, from small to large companies. They are offering a free forever plan with basic features include and their first premium plan starts from $9.99/month.
LuckyOrange is probably the most efficient web tool that will help you increase conversions. This is an all-in-one suite of tools that will explain you why 99% of your website visitors are leaving without making a purchase. There are several cool features included, I will mention a few of them like recordings of your visitor's behavior, dynamic heat maps and a centralized friendly dashboard that is showing you the analytics of your website. Their first plan starts from $10/month, a value that everybody can afford. Start with their free trial and see how it works.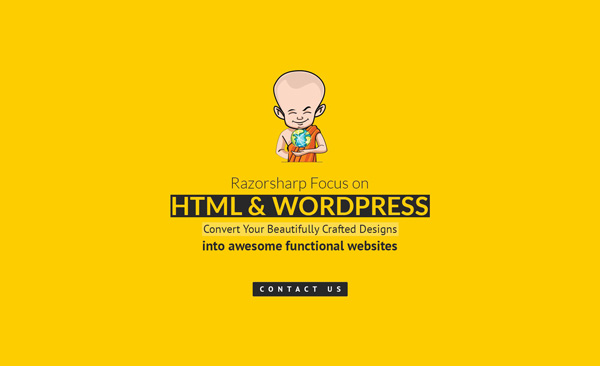 WebbyMonks is a cool web development agency, comprising of 60+ friendly experts who are eager to work with you and to deliver the expected awesome projects on time. They are focused in HTML and WordPress development and they also assist clients with data migration to WordPress from any other CMS. Get a quote for your project right now.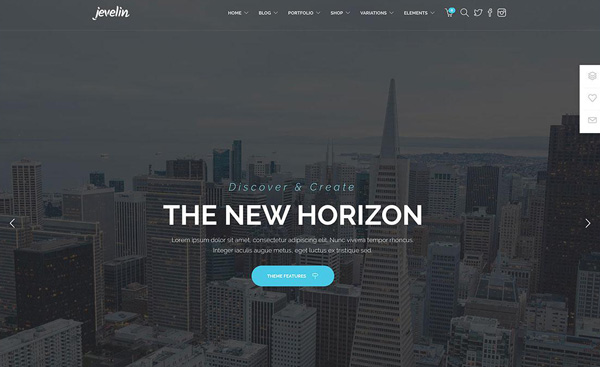 Jevelin is an excellent creative multi-purpose WordPress theme that looks brilliant and it's highly versatile. It comes with a library of pre-built demos that will demonstrate what can be achieved with this WordPress theme. It costs only $59 and it comes with 6 months free support.
BugHerd is an excellent bug tracking web tool that is super-simple to use, fast, secure and it has a friendly interface. It comes with efficient features like automatic screenshots, direct link to issues, real-time discussions and other cool stuff that you should check on their website. Start a free trial of 14 days to check how well it works.
LogoContest, as the name says, is an awesome platform where you can start a logo design contest. It costs only $29 to start and only after you select a logo concept sent be designers that submitted their work, you are paying the minimum contest prize of $99. You will be fully involved in by providing feedback. The project ends by you receiving your favorite designs, the copyright and the source logo files. Get a beautiful and affordable business logo.
MeridianThemes is a new player in the WordPress themes industry that has a strong word to say. All of their themes are mobile-friendly, responsive, easy to setup and customize. These SEO-friendly and fast themes look brilliant and can fit any type of business or freelancer needs. Check their showcase and go for what you like most.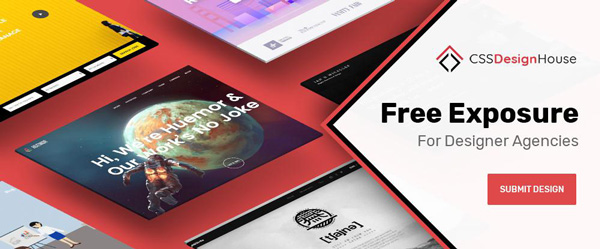 CSS Design House is working hard to show you which are the most brilliant and creative web-design agencies on the market. You should check their gallery and after you see something that is close to what you are searching for, you can directly contact the web design agency and get a quote for your project.
actiTIME is one of the most efficient and trusted timesheet software solutions on the market. Keep track of your time spent on work and control the project progress at the desk or on-the-go. Adjust the product to your needs using flexible actiTIME configuration. Start using it today and see how your performance grows.
H-Code is one of the most appreciated multi-purpose WordPress themes suitable for any type of website. You don't need any coding skills to set up and customize this themes and there are well over 50 ready to use Homepage templates built specifically for a wide variety of businesses. Check their demo.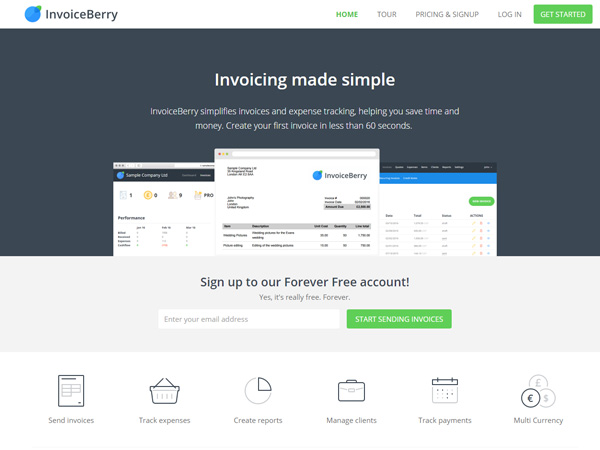 InvoiceBerry simplifies invoices and expense tracking, helping you save time and money. It's a cool invoice tool that will help you create your first invoice in less than 60 seconds. There are many features included in this platform that you should check on their website. Keep in mind that they are offering a forever free plan that has everything included. Check it.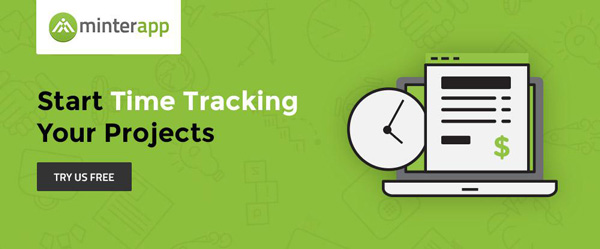 MinterApp is an excellent project time tracking & invoicing tool packed with useful features. You can track time from anywhere, because it's a web tool located in a "cloud", it can be used as a Chrome extension and can be really simple integrated with other tools like PayPal, MailChimp and BaseCamp. Try it for free and after that keep in mind that their first premium plan starts from only $9.95/month.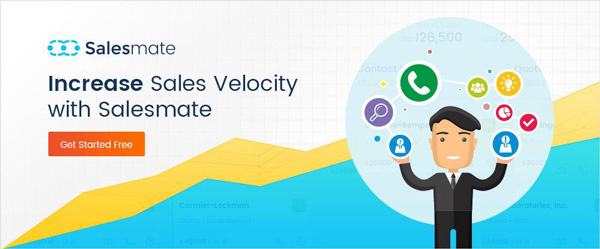 SalesMate is your CRM pal that will help you get more sales. It is already used with great success by a high number of sales team and companies, more than 1200. SalesMate has a friendly interface and it is packed with great features like pipeline management, sales timeline and goals tracking and many other cool stuff. Start a free trial of 30 days, no credit card is requited. After that, the cost is $15/month.
Most of these web tools have free trials, forever free plans or at least a demo that show what the product can do for you and your business. After testing them, please share your opinions here with us, but also with your friends, they will highly appreciate your help. Sharing useful info is mandatory for friends.