Whether you want social sharing buttons, SEO optimizing tool, contact form or a calendar on your website, the chances are high there are hundreds of plugin options you can choose from. Free and paid, complex or user-friendly, top-notch or low quality, (yes! there are a plenty of them) there is something to find for every WordPress user, be it a newbie blogger or an experienced developer.
The best thing about WordPress is that it gets updated with dozens of new plugins everyday. And if there is a functionality you can't find in the directory today, you might well find it tomorrow. Searching and testing plugins for quality and functionality is pretty time consuming, so I've done the research for you. Find below 7 WordPress plugins that are new to the directory yet are distinguished with quality and functionality.
Smart Slider 3

Adding a beautiful animated slider to your WordPress websites doesn't have to be an exhausting activity. With Smart Slider 3, years of development and refinement based on customer feedback have been put into place. It's one of the fastest, easy to use slider and it's optimised for search engines. It works with every theme or template, both WordPress and Joomla, all with a simple drag&drop interface. The best part is probably the vast collection of pre-made sliders available and almost 40 dynamic integrations from sources like Youtube, Instagram Twitter, WooCommerce and more.
Google Analytics WD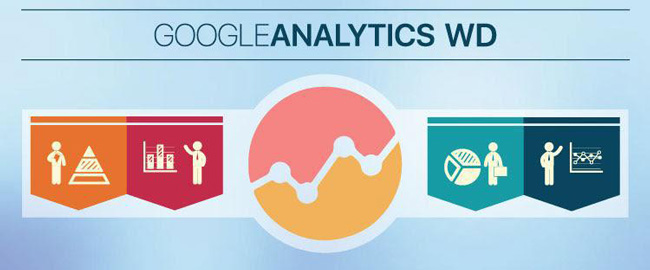 As the official member of Google Analytics Technology Partners Program Google Analytics WD comes with the most advanced stats reporting functionality. The WordPress Google Analytics plugin gives you detailed reports on your website audience and performance, as well as your Adsense and AdWords accounts. If you don't want to overload yourself with a variety of stats reports, you can set custom reports for any metric and dimension that are most crucial for your website. Also, you can set and manage various goals to track targeted activities. The tracking of custom dimensions will allow you to get data for logged in users, post authors, types, categories, etc. The plugin is equipped with advanced data filtering functionality which enables you to exclude unwanted data from the reports. You can compare data from different periods with each other, email the reports to multiple recipients, or export them to CSV or PDF files.
WordPress Google Maps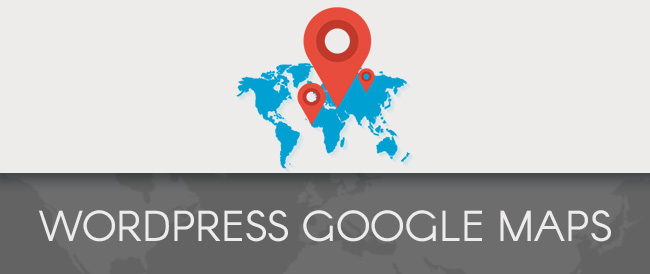 Google Maps WD plugin enables you to add unlimited responsive and fully customizable Google Maps to your website. You can pinpoint various locations with custom markers, showcase coverage areas with layers and overlays, suggest directions and allow users find the stores located near them. The WordPress Google Maps supports road, traffic, satellite, terrain and hybrid map styles and comes with unique map themes and skins to give the maps outstanding look and feel. Creating and editing maps becomes a breeze with its live preview possibility and user-friendly backend.
Page Visit Counter
Page Visit Counter is used as a tool to count post and page views. Upon activation the plugin displays page view counts at the bottom of all the pages on your website. The best thing about the plugin is that it's highly customizable and you can adjust its setting to best fit your needs. For example, you can exclude particular posts or pages from displaying counters on them, exclude specific IPs or user from being included in the counters, and show front end page counters to your visitors. The plugin also provides page vise reports on top IP addresses, browsers, and referrers on weekly and monthly basis.
Hide My WordPress

Hide My WordPress is a new security plugin which allows you to hide your admin and login URLs to protect your website against brute force attacks, SQL injection attacks and cross site scripting. The plugin requires you to activate custom permalinks, which will later help you to create custom admin and login URLs. When you hide the WP admin and login URLs the users will be redirected to the 404 page.
One Signal

One Signal is a great solution to deliver push notifications for WordPress blogs and websites. After you activate the plugin your visitors can opt-in for a desktop push notification when you publish a new post, even after they have left your website. You can configure the settings for notification registration,for different  intervals and targeted users or segments. The plugin is analytics integrated and comes with A/B testing feature to let you figure out which of the notifications are more effective. One Signal supports Chrome, Firefox and Safari.
Lightweight Grid Columns

You can easily insert desktop, tablet and mobile-friendly columns to your website with Lightweight Grid Columns plugin. It's super easy to use and creating columns will not take you more than a couple of minutes. After activation you'll see the columns icon within your TinyMCE toolbar, where you'd have to specify the width of the column, add the content and afterwards insert the column shortcode into your posts and pages. You can give the columns custom inline styles and make other adjustments.
Simple CSS
If you want to add custom CSS to your website through an admin editor or WordPress customizer Simple CSS plugin is an absolutely great choice to make. It comes with an awesome admin editor with live preview that allows you to easily add custom CSS lines.Simple CSS features dark and light editor themes and comes with a metabox for post/page specific CSS.  
These plugins are new to the WordPress directory, but have already earned lots of downloads and positive user ratings. They are all high quality and packed with useful functionality. Give them a try and make sure yourself.