Imperfection often brings with it a special kind of beauty. Such is the case with brush-style typography. Although often appearing distorted and irregular, the individual characters have more often than not, been painstakingly handcrafted to be unique, while at the same time designed to blend in nicely with other characters of the same type.
If brush-style typography appears to be somewhat vintage in its appearance, it's completely understandable. It is a style from the past, and one that has been largely forgotten. It is however, currently enjoying a renaissance of sorts; and for one very good reason. In the world of the web, brush-style typography blends in seamlessly with most modern design trends.
You see brush fonts more and more often on websites. The words formed often appear on hero images, or shout out a business's unique value proposition. Brush fonts are eye-catching and engaging.
There are many different brush-style types, some of which could almost be categorized as script-style, if it were not for their thick lines and curves. Almost all of the types have several things in common. They are thick, they are bold, and they are beautiful. Some have sexy curves, some practically shout at you, and yet, like the others, they present the viewer with a relaxed, casual atmosphere.
No wonder that more and more designers find them the perfect solution when they want to travel outside the box, and dispense with the sometimes mundane serif and sans serif font offerings.
The free fonts pictured here, and similar brush fonts are being used more and more in logo design and packaging because of the way in which they create interest and provide a sense of innovation and creativity.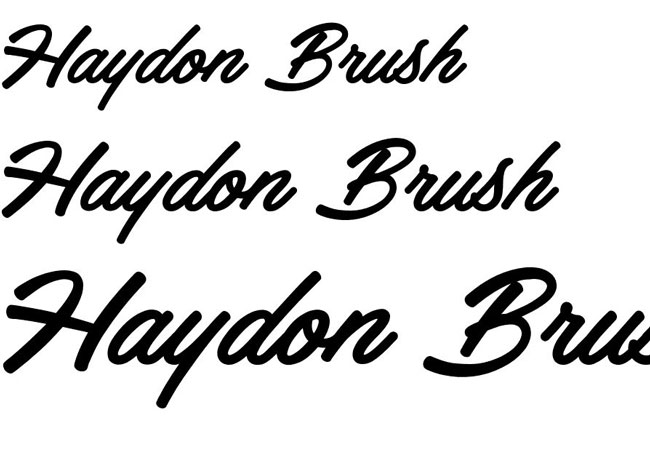 This Måns Grebäck design is guaranteed to give your projects the extra character you've been seeking. Haydon Brush is staunch and confident in appearance. The handwritten brush typeface features contextual and stylistic lower case alternates, in the form of ligatures binding some characters together, and spacing between others. Haydon Brush also features a full upper case alternate alphabet.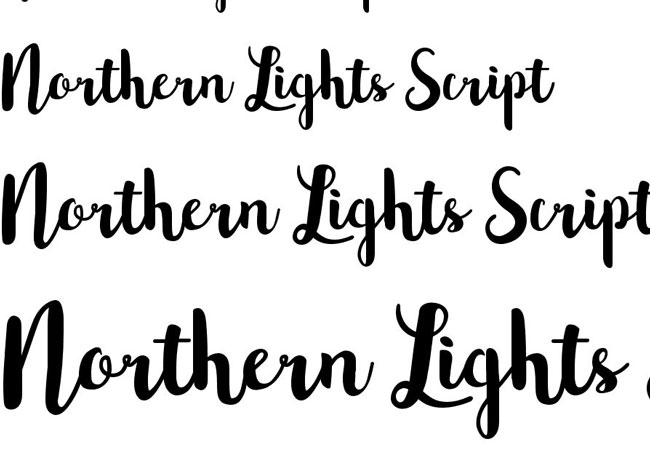 Perfect imperfection might be one way to describe this Scandinavian-inspired handmade brush font. This font would be a great choice for Facebook posters, inspirational Instagram quotes, logos, prints, and greeting cards.
Offbeat, rhythmic, and easy to read, the Northern Lights script comes in both lower case and upper case, where the individual letters are tied together in most instances, and nearly so in others.
Hello Family of Fonts
Scripts, brush-stokes, and lines, separately and in combination make up the Hello Script family of font styles.
As different as these designs by Cosimo Lorenzo Pancini appear to be, there are similarities, but the important details are in the individual fonts themselves, and as you can see, each one serves its own set of unique purposes.
The first, Hello Esli, is a high contrast calligraphic script, with strong round body shapes designed with a parallel nib. This script-type brush font makes full use of Open Type substitutions to avoid letter clashes, and to provide ligature, along with alternate end characters.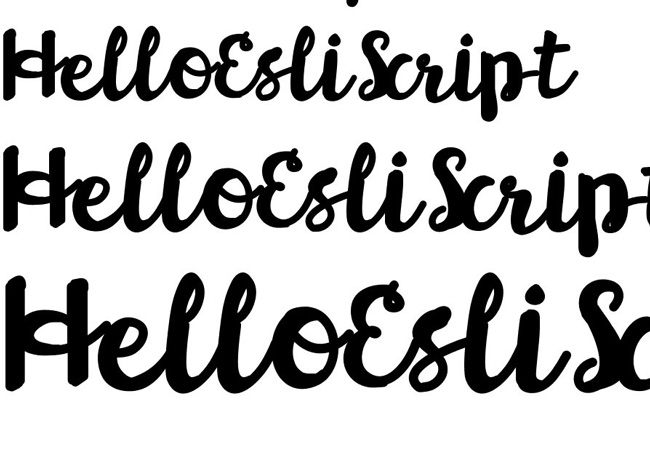 Hello Casual is more formal, yet it has the same vertical parallelism found in the preceding script. Ligatures are absent. There are just enough imperfections to show that this font is hand-made with brushstrokes; yet with great care.

With HelloLiza calligraphic brush strokes are definitely back in play in both bold straight lines and curves.

The straight up-and-down style is continued in Hello Aloha, like with the preceding font, its irregularities and a slight off-balancing effect on some letters give it character.

Not quite Hello Aloha build with sticks, Hello Makerspace nevertheless has some of the same characteristics. This very unique font is apparently designed for very unique purposes.

The Hello handmade fonts cover over 40 languages that use the Latin alphabet, including a full range of accents and diacritics.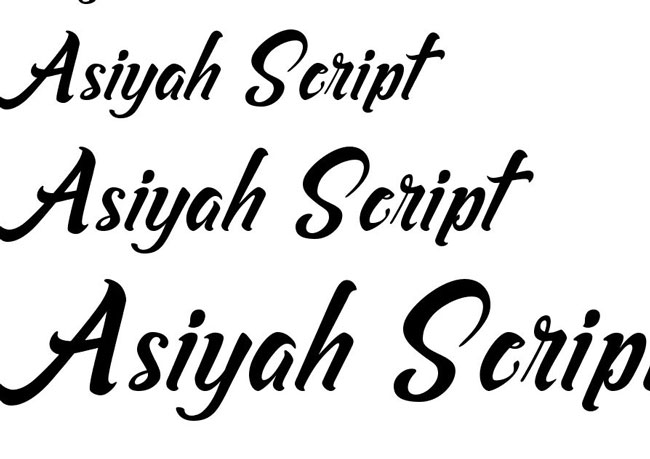 This handwritten brush font is somewhat unique in character. Asiyah is best used in applications that support opentype features, which is the case with most of the up-to-date Microsoft software. Most of the diacritics you might need are included, making Asiyah a suitable choice for most European languages.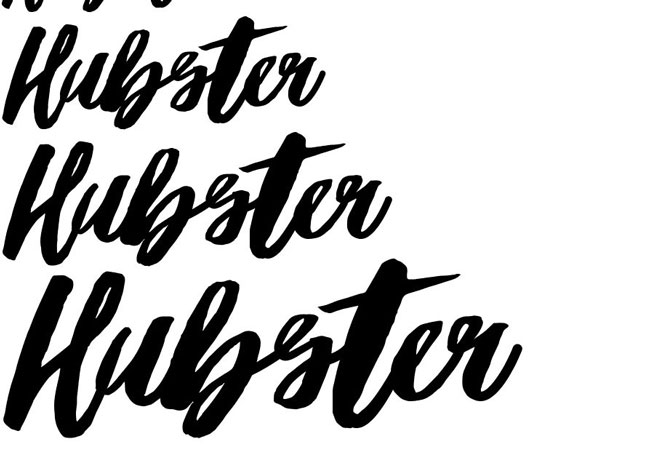 Hubster is an artsy, full of charisma, and simple to work with duo font that nevertheless has somewhat of an unruly characteristic. It does come in upper and lower case, together with special European characters, numerals, and punctuation.
This brush script is ideal for your modern calligraphy projects. Its creators decided upon a style that suggests the use of a large, thick, inky brush that is starting to run out of ink. Its wide down strokes are perfectly complemented by the thin, broken upstrokes.
Try Bristle Brush Script Regular on your next creative endeavor, whether it involves a print, a coffee mug, or a T-shirt. Note that alternate characters are provided for 6 letters: f, n, q, s, u, and y.
Other Brush Fonts that you can download for free: