Making the decision to take your business online is an exciting yet daunting one, particularly if you're looking to set up a shop or market your existing wares on the Internet. In much the same way as bricks and mortar stores are designed and decorated deliberately, in order to be both appealing and practical, and to enhance a shopper's experience for the duration of their visit, an e-commerce website must serve a similar function; to inform, appeal and enrich, as well as serving its most basic purpose.
The world of e-commerce is an incredibly competitive one, and it's vital that you assemble key ingredients for success prior to launching. Do you have what it takes to succeed in this business?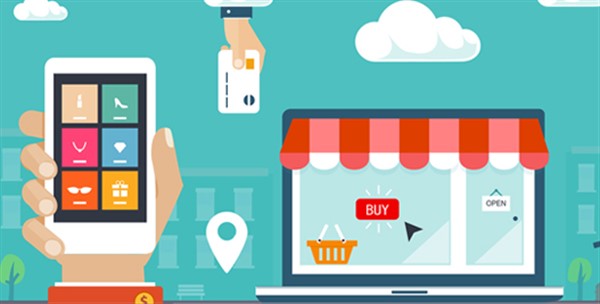 The rise and rise of e-commerce
These days, e-commerce sites are considered vital for business. Whether you run a bricks and mortar store and are looking for a way to enhance your company and its reputation, or operate solely online, nothing is going to reflect your position on the frontline of modern business quite like the way you approach and execute your e-commerce setup. Despite the ease with which we navigate the online world, it is incredibly easy to get an e-commerce site disastrously wrong. It is essential, therefore, that you put as much consideration into the visual layout of an online shop as a merchandiser would when designing a shop floor, as well as remembering those little details that will enhance each user's interactions with your site.
There are numerous things that your e-commerce site is going to need in order to succeed, and to stand out from its competitors. While some of these will be common sense essentials, including product name, images, a size or color guide where applicable, and shipping details, others may, at first, appear to err on the side of extravagance. However, it's important to remember that the experience offered to each customer choosing to access your site will determine how likely they are to return. Engaging copy to accompany your products, for example, will entice customers in a bold, fresh way, while video demonstrations, 360-degree photography and close-ups will allow them to compare products with ease.
You should also consider how each customer will interact with your page, and be encouraged to return. The ability to leave reviews or to search and sort reviews by relevancy is an absolute must, as is a star rating system and wish-list button; getting customers involved during every step of the buying process is essential. It's at this point that you may also wish to consider merchandising and cross-selling potential, as well as linking to social media in order to widen your reach and engagement. In short, how can your e-commerce setup go the extra mile?
Designing the perfect e-commerce website
Now we've discussed the types of tools that your e-commerce setup will need in order to succeed, it's time to talk interface; that is, the ease with which customers will be able to navigate your products, and the type of experience they'll have, regardless of the platform they're using. An online shop must be attractive and enticing, as well as simple to navigate and operate.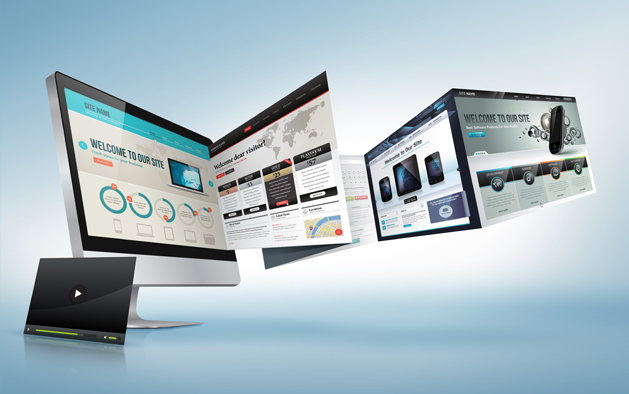 Have you considered mobile users in your site design? Does your site say everything that it needs to in a clear and concise manner? It's also vital that your site gives its users reassurance that it's secure – have you done all you can to protect customers as they enter bank details and register personal information? The perfect e-commerce website is bright, colorful and engaging, as well as trustworthy, and simple to navigate. If all of this sounds far too complicated, there is light at the end of the e-commerce tunnel. These days, many popular CMS systems, including WordPress and Joomla, come replete with dedicated e-commerce plugins that will assist in the building of a solid store system, with very little technical expertise required.
Of course, one of the very best ways to seek inspiration for the perfect e-commerce site is to look at the competition; what are existing online stores doing, and how are they faring? As Seen on TV is one such site, and a quick browse will give you so much to think about, regardless of whether you're targeting the same market or not. For starters, the site is clean and bright, featuring enough information to entice customers, yet holding back from overloading them with too many details on the homepage. The interface is easily navigable by department, best sellers, price and alphabetized items, and there are images to illustrate every offer and product that a customer may want to learn more about, as well as opportunities to connect via social media and email newsletter. Delve a little deeper and you'll notice a system that really works; product pages are, once again, clean and concise, with important details and cross-selling opportunities featured. As Seen on TV proves that a website does not have to flash bright lights or sing to be stylish and functional, and you could learn a lot from its elegant simplicity.
So, there you have it, the ingredients you'll need for a successful e-commerce setup. While it's important to consider everything mentioned within this post, it's also vital to be true to your brand and to your business – everything else will fall into place.