If you're thinking of starting a new project, be it a website or a mobile application, you're going to want the best tools and resources out there at your side. With that in mind, we've gone through what is available online at the moment and gathered a few you should absolutely know about.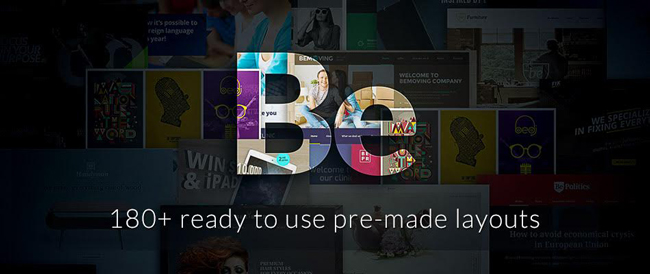 Muffin Group has created one of the most popular WordPress themes around. BeTheme is flexible, robust, responsive and it's perfect for all your needs. You can make BeTheme into whatever you need by customizing it with one of its over 180 pre-made layouts, 20 different header styles or with the Muffin Builder or other compatible Visual Composers. The reason why BeTheme is so flexible is because the team at Muffin Group believe in empowering their users and allowing them to use their products in the way that suits them best. Because they keep in touch with their community, Muffin Group is able to constantly release new updates that improve their products according to their client's needs. For example, the latest updates to BeTheme bring improved speed and better user experience. And that's not all Muffin Group has done for their community. They have also setup dedicated forums for their products and provide all customers with custom support. You're guaranteed to receive an answer to your question in 24 hours.
The new Jupiter business WordPress theme comprises smart new features that make creating a website and selling your products a piece of cake. You don't have to worry about coding. The team behind Jupiter are one step ahead and have thought about everything, so you can focus on what really matters: showcasing your content to the world. The Jupiter theme is loaded with new additions that allow freelancers, bloggers, artists and athletes to express themselves. SEO optimized, responsive, mobile friendly, and highly customizable, Jupiter can be installed with only one click. The Jupiter theme is the only WordPress theme to achieve a 95+ score on Google's PageSpeed and it is the go to theme for almost all US agencies. You are a second away from having your own e-shop and benefiting from unlimited colors and styles. Reliable and trustworthy, Jupiter is used by happy customers all around the world. What sets it apart from any other theme out there is the perfect combination of flexibility, reliability and fast performance. Browse now through more than 50 templates, 18 header styles and 100+ elements and play around with them to achieve the website of your dreams.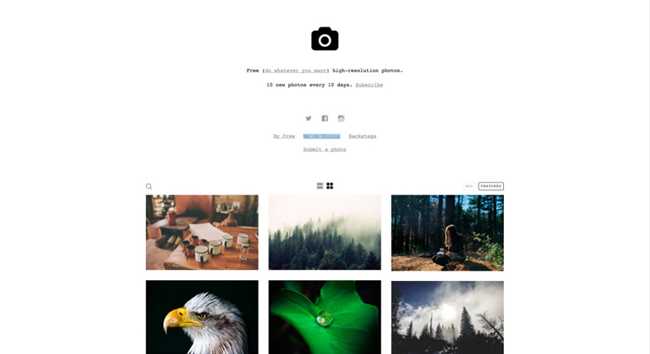 If you're looking for photographs to add to your website, you need look no further than Unsplash. This website offers you a diverse repository of high resolution photographs free of charge. You will be able to reproduce, alter and use any image you find on Unsplash without paying anything. What's more, every 10 days, 10 new high resolution, amazing photographs are added. Subscribe to their service right now and you'll never miss out on any of them.
A wireframe toolkit for PowerPoint, PowerMokup is highly efficient and very easy to use. Ever needed to make live modifications to your projects during a business meeting? PowerMockup will allow you to do that and much more. Created from scratch from PowerPoint elements, the hundreds of icons that come with PowerMockup are excellent tools both for beginners and advanced users. They can be used for creating screen prototypes for desktop, mobile and web applications. You won't have to leave PowerPoint to make amazing presentations. This simple add-on has no learning curve and promises excellent results from the first try. The line icons offered to the users comprise around 400 outline icons that are sure to come in handy for a number of projects. Take advantage of everything PowerMockup has to offer, from the Quick Search feature that brings everything to your fingertips at all times, to the intuitive Drag and Drop feature that will put you on your path to success
Win 12 months of free online store with CloudCart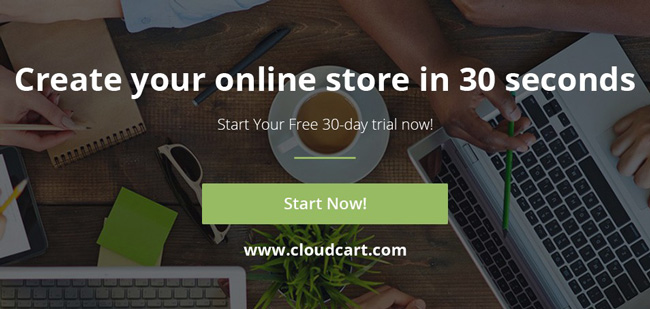 CloudCart is the go to eCommerce website builder to turn to when in need. This platform charges no transaction fees, allows you to customize your website as you see fit using their user-friendly visual composer and gives you access to countless features. If you're scared of starting your online store because you think it will be a long and tedious process, CloudCart guarantees you will be done in 30 seconds. All you have to do is register an account, choose a template, add your products and you're ready to go live. If you run into any snags along the way, don't be afraid to go to CloudCart's support system. They are available 24/7 and they are ready to tackle any problem you might have and help you succeed. Choose CloudCart for your online business right now.
A professional website is not complete without a way for your users to contact you and the best way for that is a contact form. And that's where Wufoo comes in. This online platform allows you to create your form with a simple to use visual composer and does all the heavy lifting for you. As soon as you're satisfied with the way your form looks, Wufoo will take care to create the architecture and database you need to keep it running. Try Wufoo for your website now and you won't be disappointed.
Looking for the perfect icons to fit in with your project? Look no further than Flat Icons. They offer high quality icons with elegant design that will fit in seamlessly with any project. The bundles that Flat Icons provides respond to an array of different needs and can turn out to be a real lifesaver. The icons come with vector files that allow you to resize them as needed without any loss of quality. They also come in an array of formats like AI, ESP, SVG or PNG. Choosing the perfect icons for your project may seem like a small thing, but having quality icons like the ones available on Flat Icons will show an attention to detail your clients will appreciate. Check out Flat Icons' freebie section right now and take a look at the icons and what they can do for your project before purchasing them. Go to Flat Icons right now and enhance your project like never before.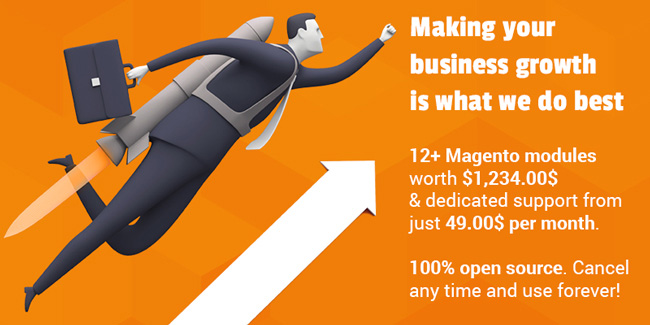 The ever changing online marketing business requires fresh tools and sleek designs to keep up with the users' expectations. The vast experience of the SwissUpLabs team has helped them design some of the best Magento extensions for your online store. They have successfully combined creative solutions with intuitive interfaces to create 23 powerful modules that will put you on the path to success as soon as you start using them. Get ready to impress your clients with a faster website that performs ten times better and looks neat and professional. What are the tools that will help you reach new milestones for your brand? The Navigation Pro extension allows your visitors to have a one of a kind shopping experience by offering you the possibility to add as many widgets, banners and links as you wish. Implement the Ajax Search and Autocomplete module to help your users find the products they're looking for faster and more efficiently. This translates to increased sales and conversion rates.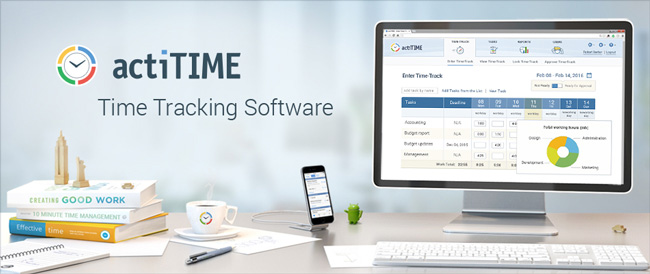 Time flies when you're having fun or you're working hard on various projects at once. actiTIME can help you with the latter. By keeping track of all the resources and effort you put into your work, you and your team can improve your overall performance. actiTIME enables you to track time with pleasure and it makes sure you're always on top of your deadlines. If you don't want to go over your budget, you'll surely welcome the friendly cost control notifications. Manage work more effectively than ever with actiTIME. You will have comprehensive reports at your fingertips anywhere at any time. This clever software is integrated with QuickBooks, which will come in handy for payroll and invoicing. Join more than nine thousand companies all over the world that are already using actiTIME and making their business stronger with every hour.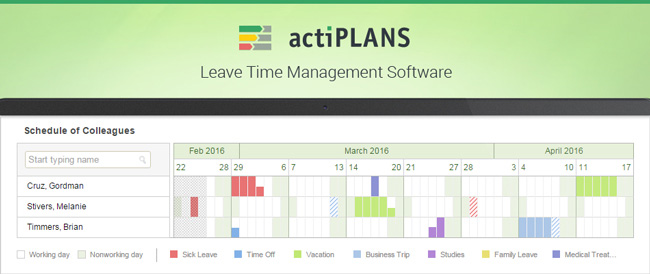 Forget about endless Excel spreadsheets that get tangled up and are never really up to date with the latest information. actiPLANS is here to make sure your leave time management process is fully streamlined so you can put your precious time to better uses. This awesome software will offer you an overview of your available resources so you will know what employees to count on next week or next month. actiPLANS is very intuitive both for managers and employees. Requesting leave time off only takes a click and just as much for the manager to reply. Once the leave time is approved, it is automatically added into the chart. Flexible and easy to use, actiPLANS is bound to improve your team's performance and help your brand reach new objectives. Whether you're working from your desktop or you're on the go, rely on actiPLANS to help things run as smoothly as possible.