,    
Forget about hunting high and low across the Web for the perfect illustration. With this Mighty Deal you'll get yourself a 2-year subscription to Vectorstate for half the price of a 1-year subscription! Download 2,400 illustrations of your choice from their collection of more than 600,000 gorgeous vector illustrations that have been carefully hand selected from top artists around the world.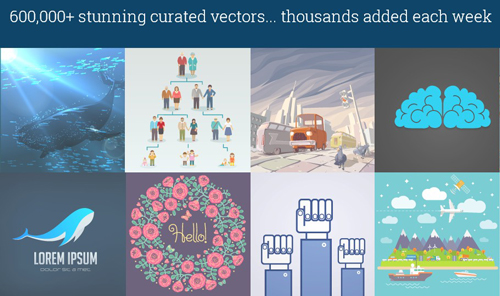 Highlights:
– Never be at a loss for illustrations again with your Vectorstate membership that offers a selection of over 500,000 stylish vector images!
– Download your choice of 1,200 illustrations per year, with no monthly limits. That's a total of 2,400 illustrations over your 2 year subscription!
– Scale the images up or down to any size without fear of losing any detail whatsoever.
– With the original EPS files, you can customize any of these vectors to suit the needs of your current project.
– Thanks to a royalty free license, you can use any of these vectors as many times as you'd like on as many different projects as you'd like for both personal and professional use without the need for giving any artistic credit.