As always, Black Friday brings some awesome deals for designers and developers. Here's a list of hand-picked hot offers to save you a lot of time and make your life even more enjoyable. Don't miss out and read it carefully!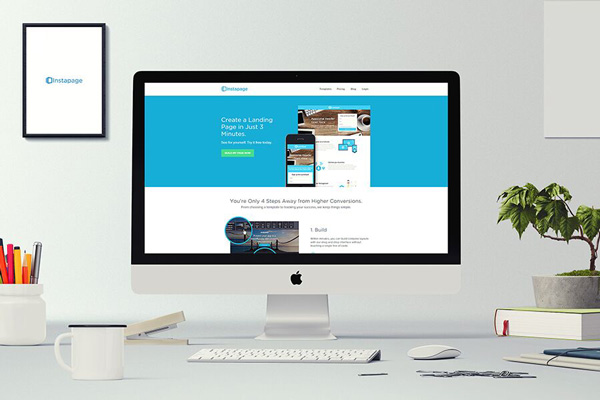 Instapage is the most powerful landing page builder available where users can create professionally designed pages with no coding or design experience necessary. With more than 80 pre-built templates and 20+ integrations, individual marketers, marketing teams, and many design agencies benefit from Instapage. Integrations vary from email marketing, CRM, webinar, and analytics — making landing pages more powerful for marketing campaigns.
All users receive unlimited landing pages, traffic, and domain publishing. Users can create lead generation, webinar sign-up, mobile app download, and thank you pages quickly and easily with Instapage's drag and drop editor. The point-and-click editor allows users the freedom and flexibility to customize their pages any way they choose.
Instapage offers a free 45-day trial and three subscription levels (Basic, Pro, Premium). Basic users get 2 live A/B split tests and email support. Pro users get 'Basic' benefits plus unlimited A/B testing, read-only team members, full HTML custom editing, one client account, and a template import option. Premium users get 'Pro' benefits plus a template review from one of Instapage's design experts.
Learn more about Instapage here.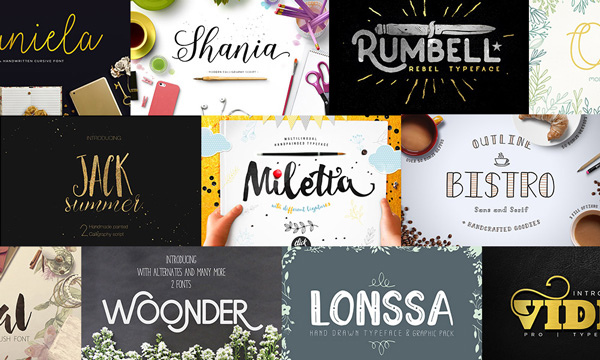 MyDesignDeals is the best place on the planet for high quality design deals. These guys simply never tire of curating the best of the best, year round.
A new bundle has just been launched with 45 jaw-dropping fonts, plus hundreds of extras like watercolor styles, vector shapes, and much more. On top of that, you get extended licensing for everything, meaning you can use them to create digital items for resale in your own shop. If you're a web developer, you'll be happy to know that webfonts are also included, so you can incorporate these fonts into your online projects with ease.
For a short time, you can get everything for only $39, that's 97% off the regular price ($1,186). Grab it now before it's too late!
Shrinktheweb.com
Shrink the Web gives fully automated website previews letting you capture website screenshots and even crop, shrink, save or upload website pages. It is easy to use as you just have to use a single line of code that you paste into a bar or a screenshot plugin and it is also easy to install and integrate. Every member has its own profile as the website provides four different types of accounts (paid or free depending on what exclusive pro features you want to have and to use).
They are a great choice, a highly acclaimed service and thumbnail provider with a good team support.Their pro features like URL-to-PDF conversion, custom quality or the miscellaneous ones like Refresh On-Demand that allows you to programmatically request refreshes of any website, Custom Delay that allows a number of second before opening a page that uses Flash content and Private Label Option or custom resolution are the main reason for which you should use this app.
Give it a try !
Macropod.com/Bugherd
As a web developer, searching for bugs is one of the most time-wasting tasks, but an essential one, for the functionality of a website. Sharing the solved pieces of code with your team means even more stress. Fortunately, Bugherd is a top notch platform for collaboration that helps you with the debugging you need in a neat point and click process to mark the interface issue corresponding to the pieces of code that need to be changed.
It's cheaper and better than their competitors. Taking care of your code is an extraordinary task that deserves the best assistance you can get.
Bugherd is just $5 per user, per month. As low as that !
Themify.me
Themify is one of the leading innovators of powerful WordPress themes. Maybe the most important reason why these themes are so powerful, is because of the Themify Builder. Yes, it's a drag and drop page builder that allows you to create custom layouts for posts and pages. It works with such ease, that everybody can do amasing things with it.
All Themify themes are equipped with this layout builder. Besides that, it is also possible to purchase the Themify Builder separately as a plugin. A plugin that works with any WordPress theme.
Have you ever use it ? Now it's the perfect time to start.
Opinionstage.com
OpinionStage is a really nice tool that permits the creation of polls and quizzes featuring text, images, and video. The way it does it, it's outstanding. The polls you have easily created with Opinion Stage, can be shared on online social network and embedded on any websites. 
Today, Get 25% off all premium plans with this code: BlackFriday25%.
PSD2HTML.com
If you are pressed for time or have too much on your plate, you can always opt for design to HTML coding web services. PSD2HTML® is the well-established leader on this competitive market. Founded in early 2005, they have completed over 75,000 projects from tens of thousands of clients all over the world. Just check out their portfolio and some cool company stats.
Starting this Black Friday, you can use this code – N2134I84 – and get 20% off on your first responsive HTML5/CSS3 order with PSD2HTML®. Hurry, the offer expires on December 12, 2015!
ElegantThemes.com
ElegantThemes provides you with countless themes for your website with user friendly features that will help even beginners to achieve their goal. The platform comes up with 80+ different templates, such as Divi 2.5, their newest and most flexible one, which gives everyone the opportunity to enhance their websites in a facile way.
On Black Friday, you have 25% discount for accessing all their themes!
Flyzoo.co
With Flyzoo you can easily chat with amazing users in a real-time chat, as it also have a feature named Dock Mode which provides a Live Support Chat that lets your customers assign operators. You should try their 14 day free trial and sign up!
Give it a try !
Darwinpricing.com
Be one step ahead of your competition, with Darwin Pricing. Yes, it can do that for you ! It's a platform that helps you manage geo-targeted sales campaigns to stand out from your competitors. It gathers many important key features including real-time market analysis, geolocation and seamless integration.
Their Black Friday offer is probably the best available on the internet : Only $9.95/mo instead of the regular price of $480/mo for small businesses! 
Get the app now and boost your profits with no risk for a free 7 days trial!
Iconsflow.com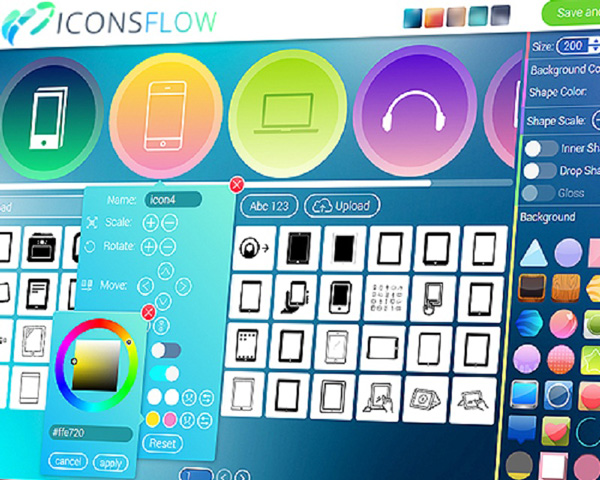 IconsFlow is a tool where you can create icons for your projects and that's not all.You can choose from more than 200 000 streamline, flat, solid or webby icons and you don't even need designer skills Share, embed, showcase and download your icons in SVG, PNG and ICO formats.
Get a premium plan for just $0,75/month (yearly plan) with this code: BlackFriday2015
Mockplus.com

Wireframing and prototyping tools are in abundance in the market today, but we believe Mockplus is worth sharing for it's simplicity, speediness and cleanliness. If you are looking to create interactive prototypes in a minimum of time, Mockplus is the perfect tool.
You cannot go wrong with any of the selected deals, regardless the offers. Are top notch tools and services, most with awesome discount levels.