The vast majority of business owners know that building and maintaining a website for their company is crucial to its success in the digital age. However, many fail to appreciate just how much their choice of hosting package can affect how their site performs.
Choosing hosting can be a confusing business, and after all of the work that goes into creating a beautiful website that your customers will love hosting can often end up being something of an afterthought. This can bring headaches further down the line and prevent your website from performing in the way that you would like.
If you want a reliable web hosting service that's simple to use and offers an array of useful plans for consumers and businesses then you can check out hostingfoundry.com's best web hosting list.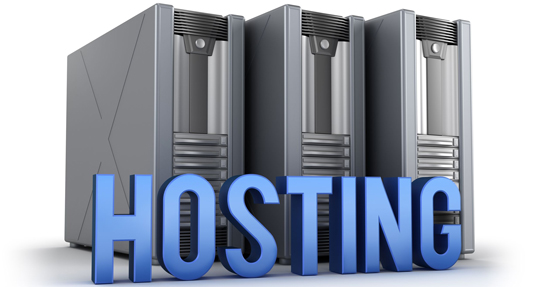 Site speed and downtime
Making the wrong hosting decision can lead to your site becoming painfully slow, or even going down altogether. Naturally, neither of these are what you want when you are trying to run a business as a site that is impossible to load will push your prospective customers straight into the arms of your competitors. Recent reports show that the majority of web users will only give a page 3 seconds to load before giving up and trying elsewhere.
Poor SEO
We all know how important SEO is to a business, but not many people are aware that the type of hosting that you have can also affect your ranking position dramatically. As we mentioned above, page load times can be adversely affected. This can affect your ranking potential, as can the bounce rates that result from a visitor not being able to view your page. If your site experiences lengthy periods of downtime too your SEO efforts are likely to be for nought.
We all need support
Choosing a cheap web hosting option may be financially the best way to go, but the small print often shows up exactly why the price is so low. Customer support is one of the things that get cut in order to lower prices. This is fine when you don't have any issues to solve, but when trouble hits and you have nowhere to turn you'll wish you had paid the extra charge, guaranteed.
Site protection
Opting for the cheapest hosting package has another downside too, and it can be a huge problem to your business. Low-cost hosting often comes with minimal security measures in place so your site could be at risk from hackers and viruses. Many of the cheaper hosting companies fail to make backups of your all-important data, meaning that should your site be compromised you are at risk of losing everything.
It doesn't even have to be malicious to affect you. If their hardware malfunctions and the data is lost, without backup it is lost for good. A good web hosting company will always back up your data to cover itself in case of any unwanted incidents.
Making the right decisions with regard to hosting at the start of your online journey can mean the difference between success and failure. Having a reputable web hosting company such as Host1Plus VPS servers, on your side can go a long way to ensuring that your business venture will get the exposure that it needs, without the headaches.