Your blog can be one of the most powerful marketing tools for supporting your business. But when it is not optimized for Google and other search engines, it is unlikely that your target audience will come across your posts. Having competitors doesn't seem to help your cause either and make the task of enhancing your blog's visibility a totally different ball game.
Yes, it is not going to be easy. But then, it not going to be impossible as well. All that you need is some tactics, which will help you enhance the visibility of your blog and drive more traffic. Let us take a look at some of these tactics for improving the visibility of your blog.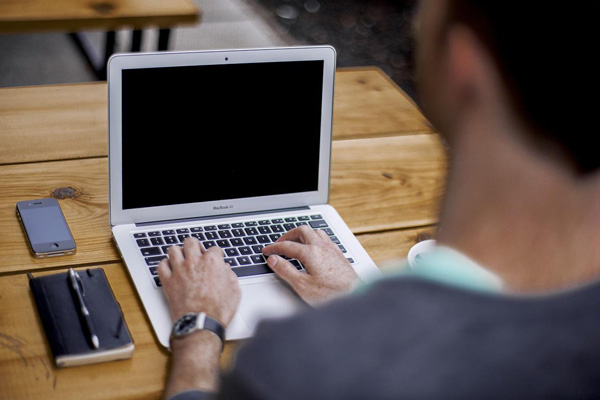 Go for attention-grabbing titles
Take a look at the following titles
a. Ways to renovate your fireplace
b. 5 ways to renovate your fireplace without burning a hole in your pocket

Which of these titles do you think will grab the attention of your target audience? It is the second one, which clearly gives the readers a clear picture of the information they are going to get from the blog post.
Apart from giving the target audience a hint of what the blog is all about, a great headline also makes your posts stand out from other posts that talk about the same thing. This is what makes the readers as well as the search engines, give your blog the first preference. The readers will trust your link for obtaining valuable information relevant to their requirements and search engines will rank it high, especially when the title is laced with the necessary keyword.
Use keywords in the body copy
There used to be a time when more keywords in the body copy meant more visibility for a blog post. That time is long gone. Nowadays, informative content takes precedence over lengthy content. You have to make your posts informative and use keywords in the body copy that fit in naturally. It is a good practice to use the keywords in the first paragraph, preferable in the first few sentences and repeat them (not overuse) throughout the copy.
Work towards creating quality content
There is no substitute for quality content. Apart from providing essential information to the users, it also retains their interests and engages them. Therefore, create blog posts that connects with your target audience. You can either give them posts that offer them a new information, solve their queries, give them actionable advice or entertain them. Just make sure that the posts have the tendency to go 'viral'. This will not only enhance the visibility of your blogs, but also increase its readership to a large extent.
Dare to experiment
None of your target users is a big fan of going through content that is repetitive in nature. If your blog posts have the same format or revolve around the same topic, there are chances that the audience will lost interest. Don't be afraid to experiment with the format of the posts if you want to make your blog visible to the target audience. Take the case of Buzzfeed, which offers different post formats to its audience ranging from long form articles, listicles, interactive quizzes, interviews, videos etc. It also takes surveys from time to time, making its users feel a part of the 'Buzzfeed Community'. With this cue, go ahead and experiment with different formats on your blog to generate more traffic.
Champion visual content
Visuals are one of the best ways to capture your target audience's attention and retain their interest levels for a long time. Remember, most of them use their mobile devices with small screens to go view content and have short attention spans. This is why you need to champion visual content, which conveys the information far more effectively than text. Take a look at this list of facts and figures, which explain why visual content is the order of the day.
About 90% of information transmitted to the brain is visual
40% of people respond better to visual information
Visuals are processed more speedily than text
Visual content drives more user engagement
Posts having videos attracts 3 times more inbound links as opposed to plain text posts
Social media site Pinterest is based on visuals and it generated more referral traffic for businesses than Google+, YouTube, and LinkedIn combined
Gain the social media advantage
You can always use the power of social media platforms such as Facebook, Twitter, Pinterest, LinkedIn and even Instagram in more ways than one and reach out to millions of users. You can connect with them on a more personal level via profiles created specifically for your blog.
Moreover, even if your target audience do not get the time to invest their time specifically to view your blog on a daily basis, they can easily go through snippets of the posts on their newsfeeds, which means less number of steps in taking a call to action. You can also host contests, giveaways or podcasts on these platforms, which translate to visibility for your blog.
It is not necessary that all of these strategies will work in the same way for every blog out there. It is up to you to implement the ones, which will help your blog achieve maximum visibility. Have a say on the topic? Let us know via your comments.