Design contests are a great way to show off your work and put your name out into the design community. You can even compete in design contests for money and other goodies. (And hey, who doesn't want to win prizes?)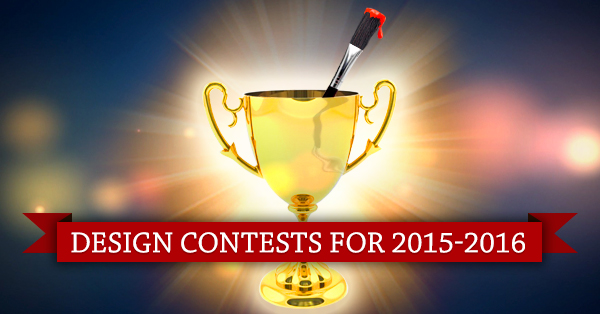 But finding the right contest can be a challenge. Some competitions are restricted to students, designers from a certain location, or only a handful of super-specific design disciplines. It can be maddening to sift through contest briefs only to find that you're not eligible—or, even worse, that the deadline has expired.
If that sounds familiar, don't panic. We're here to help. With 26 upcoming contest briefs on our list, we're sure you'll find one that works for you.
Worth1000.com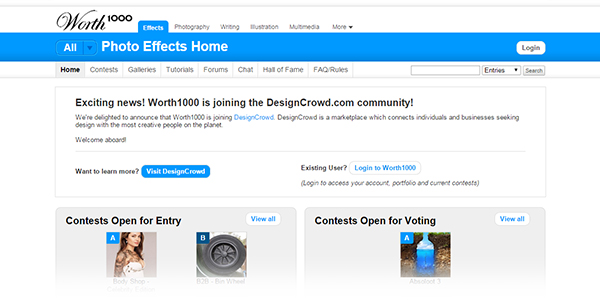 Worth1000 is a website that lets its users compete in daily Photoshop manipulation contests. Wait for a topic that fits your interests, and then show off your design skills.
Deadline: Daily
Fee: None
Threadless Design Challenge
Threadless is a clothing company looking for your creative designs to put on hoodies, T-shirts, and tanks.
Deadline: Weekly
Fee: None
Writers of the Future Illustrator Contest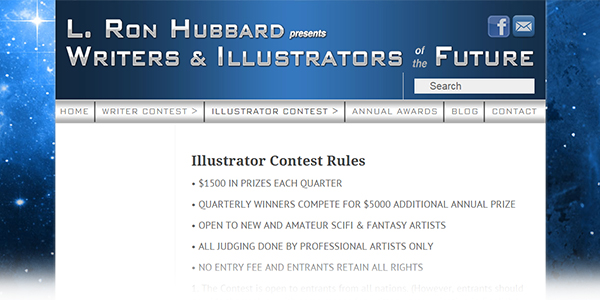 This contest is open to amateur Sci-Fi and fantasy artists who are looking to gain exposure for their illustrations.
Deadline: Quarterly (see site for dates)
Fee: None listed
Photoshop Top 25 Under 25
To celebrate its 25th anniversary, Adobe Photoshop is hosting the Top 25 Under 25 Contest. Graphic designers age 25 and under can post their work to Behance.net under the tag "Ps25Under25" to enter. Photoshop reps say the contest will be open for most of the year.
Deadline: TBA
Fee: None
AIGA Sylvia Harris Citizen Design Award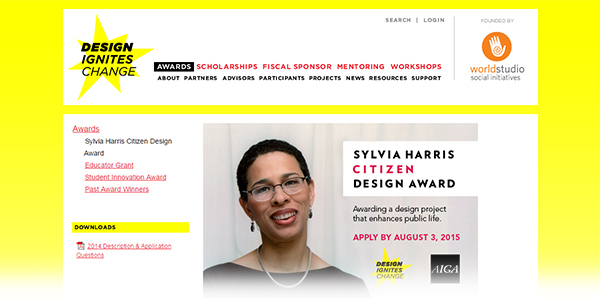 Follow designer Sylvia Harris's legacy of social impact design by submitting a design (in any discipline) associated with measurable goals to improve your community.
Deadline: August 3
Fee: None
Taipei International Design Award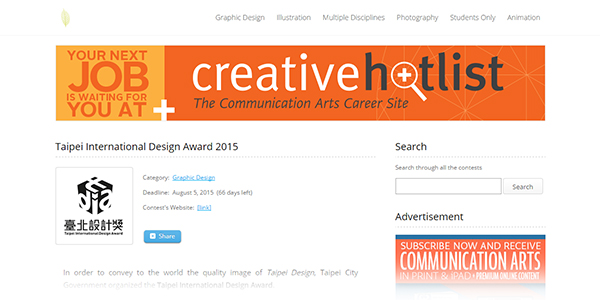 The city of Taipei is looking for designs with commercial potential to promote cultural development in the city.
Deadline: August 5
Fee: None
Creative Allies Jam Cruise T-Shirt Design Contest
Design a T-shirt to be sold as merchandise on Jam Cruise 14, a music-themed cruise that includes stops in Florida, Belize, and Mexico.
Deadline: August 7
Fee: None
HOW International Design Awards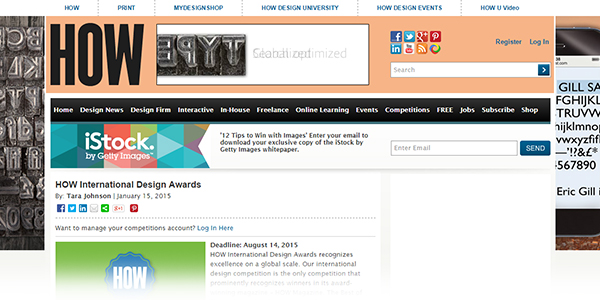 Graphic, print, and web designers from around the world can submit work in more than fifteen categories including posters, packaging, illustration, and student work.
Deadline: August 14 (early) or September 18 (late)
Fee: Varies
Grashan 2015 The 8th International Type Design Competition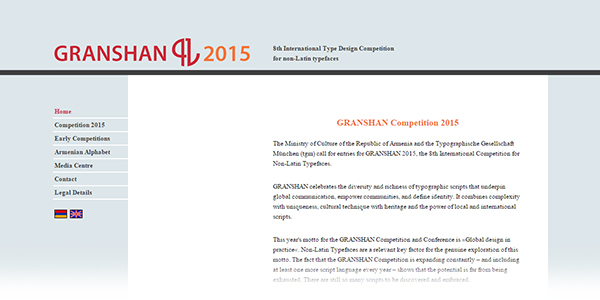 Submit a non-Latin typeface to one of the competition's ten categories to compete for the grand prize.
Deadline: August 20
Fee: 20 Euro
Aesthetica Art Prize 2015
This international art competition invites designers to submit in categories that include photography, 3D art, painting and drawing, and video.
Deadline: August 31
Fee: £20 + VAT
Communication Arts Typography Competition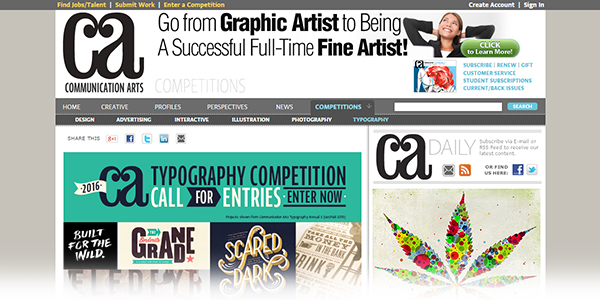 Entrants can submit typography designs ranging from calligraphy to packaging to digital media.
Deadline: September 2
Fees: $40-$80 (students pay half price)
International Visual Identity Awards 2015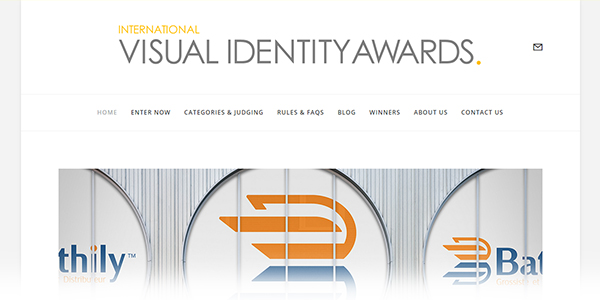 Create a visual identity for a company in one of twenty industries.
Deadline: September 30
Fee: £54 (students pay £36)
Terras Gauda Poster Design Competition 2015
This year's entrants will be designing posters to honor Francesco Mantecon, a former Terras Gauda artist.
Deadline: September 30
Fee: None
Hiii Illustration 2015 International Competition
Submissions are divided into two categories: commercial and noncommercial. Designers may submit print or web designs.
Deadline: September 30
Fee: First round judging free, second round judging varies
Company Folders Folder Design Contest
Submit a presentation folder design to the gallery for automatic entry into the contest. You could win a discount and have your work specially promoted on Company Folders' site.
Deadline: October 1
Fee: None
Communication Arts Interactive Competition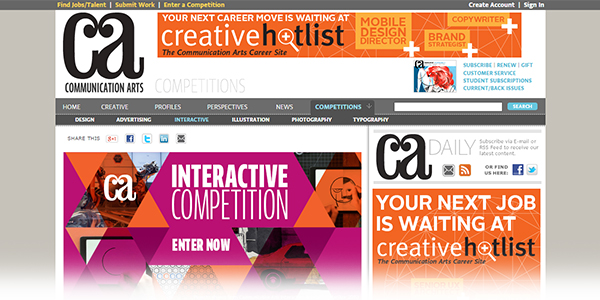 Entrants can submit any interactive online project, be it a website, mobile app, or other digital medium.
Deadline: October 2
Fee: $100-$125 (students pay $30-$45)
HOW Poster Design Awards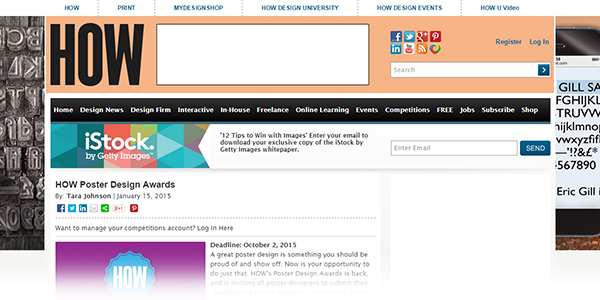 Design a unique poster showcasing a movie or band, letterpress, or typography.
Deadline: October 2
Fee: Varies
Typography Day 2016 Poster Design Competition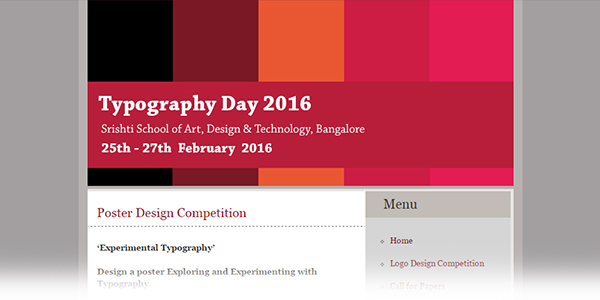 This international poster design competition of experimental typography is hosted by Srishti Institute of Art, Design and Technology in Bangalore, India.
Deadline: October 31
Fee: None
Graphis New Talent Annual 2016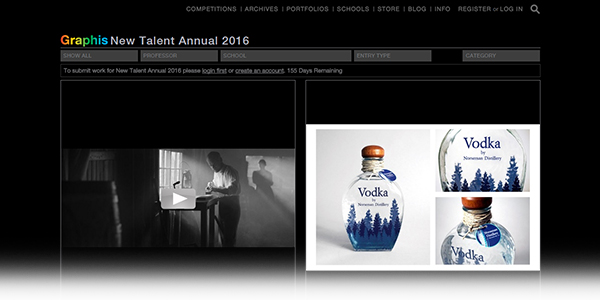 Only students are eligible for this contest aimed at helping future graphic designers get a foot in the door. You'll need to create a Graphis account to view the requirements.
Deadline: November 3
Fee: Varies
Peterson's 4th Annual Create-A-Greeting-Card $10,000 Scholarship Contest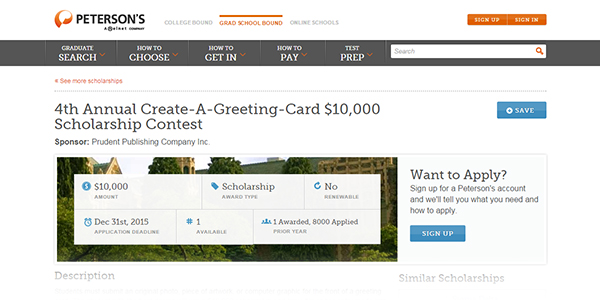 High school and college students submit greeting card designs for a chance to win $10,000 from Peterson's, a company that helps students find information about colleges.
Deadline: December 31
Fee: None
Embracing Our Differences 2016 Exhibition Competition
This international contest is seeking visual art submissions from around the world to celebrate diversity and individuality.
Deadline: January 5, 2016
Fee: None
Communications Arts Illustration Competition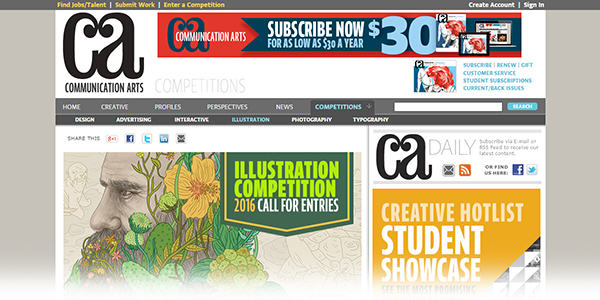 This international contest has nine categories of illustration and is calling for designs created within the past year.
Deadline: January 8, 2016
Fee: Varies
Spectrum 22 Fantastic Art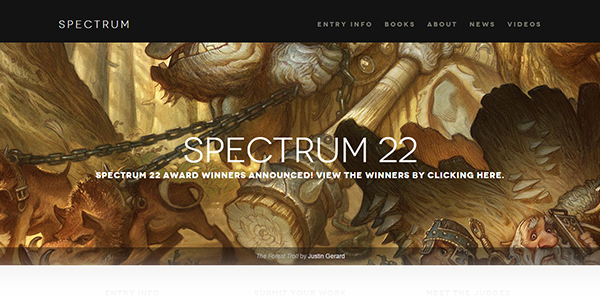 Submit designs to this international contest in categories that include book covers, advertising, editorial, and more.
Deadline: January 25, 2016
Fee: $20-$40
Silent Book Contest 2016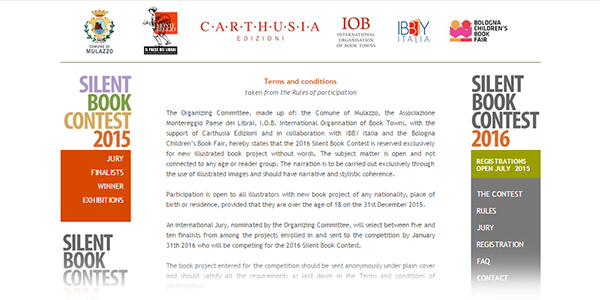 Silent books tell a story using only illustrations—no words allowed. Design your own silent book and submit it to this international contest.
Deadline: January 31, 2016 (registration opens July 2015)
Fee: 50 Euro per submission
Gallery Collection 9th Annual Create-A-Greeting-Card Scholarship Contest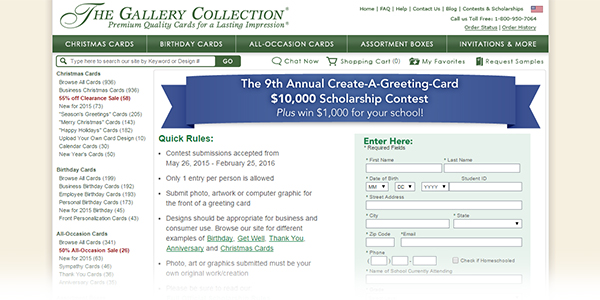 High school and college students design a greeting card for a chance to win a $10,000 scholarship.
Deadline: February 25, 2016
Fee: None
Monthly The Book Designer E-Book Cover Design Awards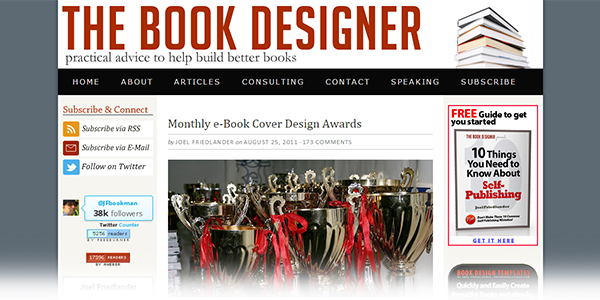 You've published an e-book, and now you're designing your own book cover. That's a lot of hard work, so don't let it go unnoticed. Submit your cover design to The Book Designer for a chance at a prize.
Deadline: Monthly
Fee: None
Do you run a design contest? Need more entries? Let designers know about your upcoming competitions in the comments below!