Today's free design resource Line Icon Set is designed and released as a freebie by Perxis.It contains 170 icons and comes with Icon font, SVG, Desktop, PDF formats.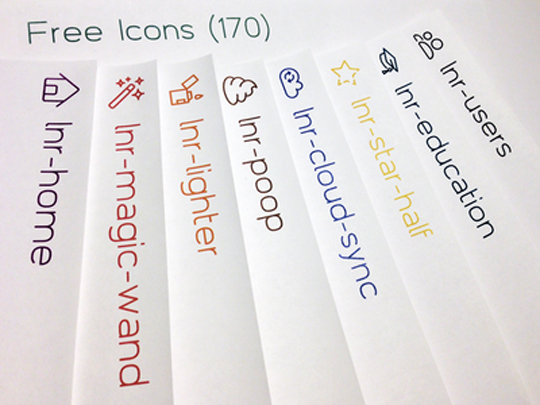 Desktop Font: An installable TTF font with ligatures. By installing this font, you can easily insert the icons in any desktop application with a type tool. This font is packed with ligatures, which make it even easier to use. Simply type "pencil" or "write" to get the pencil icon. Refer to the cheat sheet for a full list of all available ligatures.
SVG: Can be imported to almost any vector editing software.
PDF: Suitable for iOS and OS X app development or importing to Adobe Photoshop.
WebFont: Comes with all necessary font formats (WOFF 2.0, WOFF, TTF, SVG, EOT), along with a CSS containing class name & code pairs.