Planning to create a website for your business? Surely that's one of the most important things that you can do. A major portion of the audience and customers whom you are targeting surely use the internet. And you need to cater to them. For this, you will surely need the website. But a website is limited only to those who know the address or chance upon it through search engine results. But if you really want to reach out to lots of people, it's important to create a robust presence on the social media platforms, especially on Facebook.
Are you already using Facebook properly for your business? Are you posting on a regular basis, and yet not seeing any difference?
Then surely something is going wrong.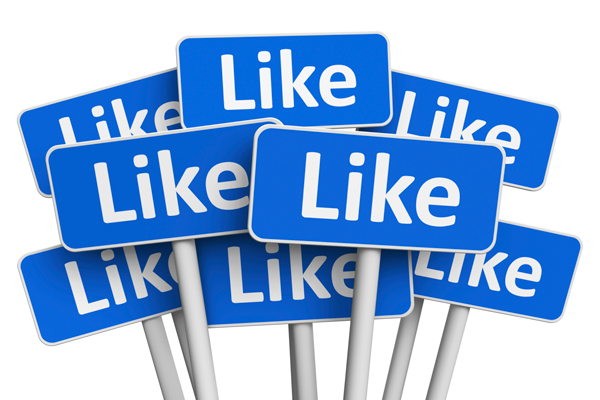 What are you sharing on Facebook?
Your Facebook sharing strategy needs to be perfect to get the best results. And for that you have to design the posts in the best possible manner.
People on Facebook are not going to view the posts for a long time. So, you should better focus on the design to catch their attention. And you will need to design them in such a way that they are shared properly. The images should contain components related to your business to spread the word about it. In addition, they should also have with them a number of other components that will make the users feel like sharing them. These share triggers are likely to vary significantly.
In short, you will have to use images that drive maximum engagement and get shared the most on social media, especially on Facebook.
Here's a quick look at some of the ways you can design the posts so that they are shared by the users.
Engage in Pinteresting Research for the Latest Trends
What are you planning to share on Facebook?
It's important to find that through a good amount of research. And only through that you can get the latest trends on the types of images that you should be sharing on this social media platform.
Want to know an easy way to get the hang of the latest trends in the field of images that are being shared most on different social media platforms?
A good amount of research is necessary. And doing that on Pinterest is surely going to come in handy. However, ensure that you are remaining original when it comes to the image you are sharing on Facebook.
More Image, Less Text
Remember, a picture speaks a thousand words. So, try to leverage this to ensure that you are getting the best results after posting them on Facebook.
It has been observed that even when someone is posting an image on Facebook, they cover it with loads of text. That's a wrong strategy.
Keep the images fresh and let people view them. Don't cover them up with texts. And while placing the text, make sure that you are not overlapping any of the components in the image. Use the space in the blank space present in the image.
High-quality Stock Images Help
If you think people only read the text associated with the image that you are posting on Facebook, think again! It is rather the image that attracts maximum attention. So, you need to select the image prudently.
Where are you getting the image for the Facebook post from? Are you clicking it yourself? If you have a penchant for photography, that can be a great option. But you need to have proper skills for that.
But what if you can't click an enchanting picture? Does that mean that you won't be able to create Facebook posts that will drive shares?
Of course not. You should then go for high-quality stock photos. You'll get loads of websites that offer these. Purchase the best and the most relevant ones to have maximum impact and get your posts shared. And if you are on a small budget, you can even go for free stock photos. But ensure that you are not compromising on the quality.
Variety in the Types of Visual Components is the Key
So, you are using images on Facebook. That's surely a great thing. And it must be providing you with the best returns.
But don't you think viewing just similar kinds of images will bore your potential customers?
So, what can be the solution to this?
You should use images of different kinds. And this should include, along with simple images, several other visual components, such as:
Photos with attractive quotes
Screenshots
Infographics

Among these, the infographics are becoming increasingly important with every passing day. And they are sure to play a major role in generating leads for your business as well.
When you are posting something on Facebook on behalf of your business, the primary objective is to let people know about your brand. So, no matter what image you are using, don't forget to brand it properly. You should use your company logo for this purpose. Moreover, you should also merge the images with the perfect text to ensure that they are attractive enough for the users to drive maximum shares.