Choosing a reliable web host to support your WordPress powered website is undoubtedly essential, for this practice can save you much effort in building up a successful site with the best performance. Thus, before you making a decision, simply think over the top 10 factors listed in the following, which help you think logically and select the ultimately right one to suit your needs.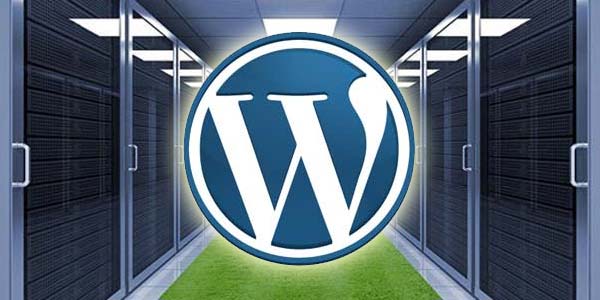 Price
This is the first aspect you need to consider when choosing your provider. Generally, the most common and affordable price range is from $3/mo to $7/mo, so you can choose a host that sets the rate within this scope. If the service is every expensive and surpasses your budget, you'd better forgo it no matter how quality it is.
In terms of free hosting, we don't think it is a good option to go, for this hosting type is full of sucks and scams, which may destroy all your efforts put into the website.
Compatibility
In order to run WordPress smoothly, you have to make sure that your selected host meets all the minimum technical requirements listed in WordPress.org:
PHP 5.2.4 or greater
MySQL 5.0 or greater
The mod_rewrite Apache module
You also need to figure out whether the company provides sufficient PHP memory to support your website properly. Typically, WordPress host sets the limit from 64 MB to 256 MB.
Performance
No one wants to have a website that is always inaccessible online with a low webpage loading speed. Thus, you'd better choose a host that is able to guarantee at least 99.9% uptime and a fast hosting speed. Generally, a company that can achieve such an unmatched hosting performance utilizes quality web servers coming with the highest level of specification, and world-class data centers featuring advanced systems.
Server Resources
This aspect is very important. You have to make sure that the host promises you an enough allocation of disk storage, monthly data transfer, RAM, and CPU. Here, we have to mention that you can never believe the so-called unlimited hosting, for it is nothing but a marketing trick to attract customers. If your selected service is an unlimited one, you need to go over Terms and Services, getting the detailed information about the resource usage policy.
Security
It is frustrating to find that the valuable data on your site has been deleted overnight, so you need to choose a provider offering a safe and secure hosting environment with the latest advanced technologies, such as firewall, spam blocker, SSL, secure shell access, and automatic backup system.
Add-ons
Another factor you need to take into account is whether the host offers you some beneficial extras, which include free domain names, free site builders, attractive site templates, as well as free advertising credits. Remember that add-ons can be a good pointer indicating the company's devotion in offering the best service.
Usability
To set up a WordPress site, you have to download and install this software. However, this is not a simple process, for you have to create a database and a MySQL user; set up and upload the file named as wp-config.php; configure and run the script.
If you fail to obtain the necessary knowledge to do all of these tasks on your own, you'd better choose a company that offers a 1-click script installer.
In addition, to guarantee an easy website management process, a host offering the popular cPanel is better than that offering a custom control panel.
Industry Reputation
The company with an excellent industry reputation and a high customer satisfaction level is undoubtedly worth going. You can find related information from search engines, famous hosting forums and some reliable review sites as LinkedHosts. You can never believe the testimonials presented on their official sites, for these positive words might be written by their own staffs.
Technical Support
Never underestimate this part as anyone may encounter some problems and may need help from professional support staffs. To be frank, truly reliable hosts never outsource the support service, but build their own support teams to guarantee the best assistance.
To test the quality, simply figure out whether the professional representatives are available 24/7, whether they can be contacted via phone, live chat, and email, as well as whether you can get a response quickly.
Money Back Guarantee
Lastly, a good WordPress host provides customers with the most risk-free and worry-free purchase by offering a money back guarantee. Therefore, before making a deal, simply confirm that the company has this policy with a long refund period.
Summary
Although these 10 factors can save you a lot of efforts when choosing a WordPress host, filtering from thousands of companies is still time-consuming. Therefore, you'd better narrow down your choices at this ranking page, and select the best one with ease.