Spacious is free multipurpose responsive theme, use it for your business, portfolio, blogging or any kind of site.
Spacious comes with awesome image slider which you can redirect to the link that you want.This theme includes 5 custom widgets that are specially targeted to be used in business template to give the awesome professionalism.
Spacious includes a business template, 4 blog templates and contact page template with its unique sidebar.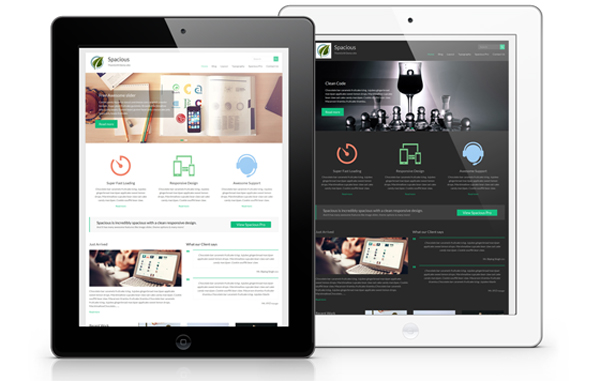 You can add your own logo and header text. Choose to show both, any one or none of it.You can write custom css to tweak the look and the design of the theme as you like. It will remain there even when you update the theme.