Sublime Text is one of the most popular code and cross platform text editor(probably the most).Sublime Text is a great proprietary software with amazing functionality.You can easily extend its functionality with plugins,snippets and themes.
Most of the extending packages have free-software licenses and are community-built and maintained.You'll love the slick user interface, extraordinary features and amazing performance.Sublime Text is available for OS X, Windows and Linux. One license is all you need to use Sublime Text on every computer you own, no matter what operating system it uses.
Today we are showcasing slick and cool Sublime Text themes.
You can install it using the excellent Package Control package manager for Sublime Text:
Open "Package Control: Install Package" from the Sublime quick menu (Command-Shift-P).
Select the 'Theme – XXXXXX' option to install.
Do you know any other beautiful themes?
Soda Theme
Dark and light custom UI themes for Sublime Text 2 and Sublime Text 3.
Download Source
Aprosopo Theme
A personal theme based loosely on Soda Theme by Ian Hill
Download Source
Flatland Theme
Flatland is a simple theme and accompanying color scheme for Sublime Text 2 & 3. It is mostly derived from Soda
Download Source
Nexus Theme
Dark custom UI theme for Sublime Text 2/3.This theme is based on nilium (Noel Cower) Nil Theme.
Download Source
Freesia Theme
Freesia theme is for Sublime Text 3.Freesia is a dark, fairly low-contrast theme with a lot of purple. It's intended for use with dark to medium color schemes and currently includes dark, medium, and light variants.
Reeder Theme
A Reeder like theme for Sublime Text 2 forked from Nil theme.
Download Source
Phoenix Theme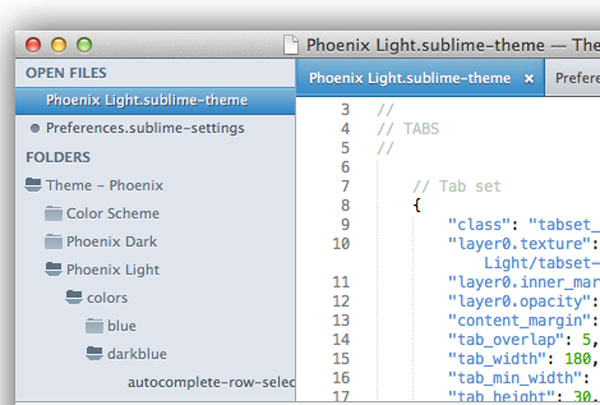 Dark & Light custom UI themes with colors variations for Sublime Text 2.
Download Source
Centurion Theme
A clean cut UI theme for Sublime Text 2 bastardised from the source code of Soda.
Download Source
Minimal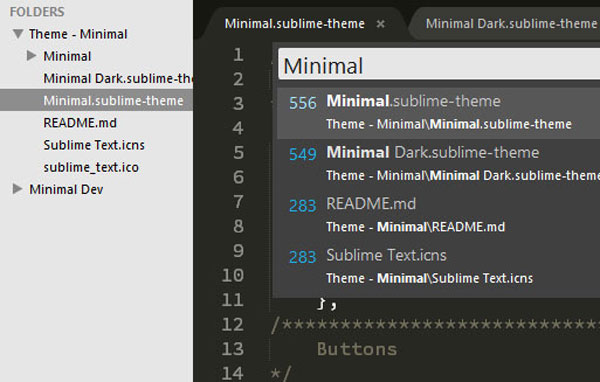 A flat version of the default Sublime Text theme.Compatible with both Sublime Text 2 and 3.
Download Source
Piatto Theme
Piatto is a very simple flat style theme for Sublime Text 2 and Sublime Text 3.
Download Source
Glacier Theme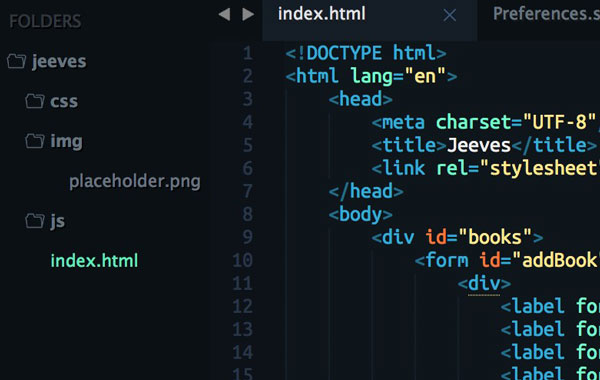 Glacier is a flat, colorful theme/scheme combo for Sublime Text. It focuses on using saturated colors to introduce more contrast and visual interest compared to other flat approaches.
Download Source
Spacegray Theme
A set of custom UI themes for Sublime Text 2/3. It's all about hype and minimal. Comes in different flavors with accompanying Base16 color schemes.
Download Source
Cyanide Theme
A minimal dark theme for Sublime Text 3.
Download Source
Night Theme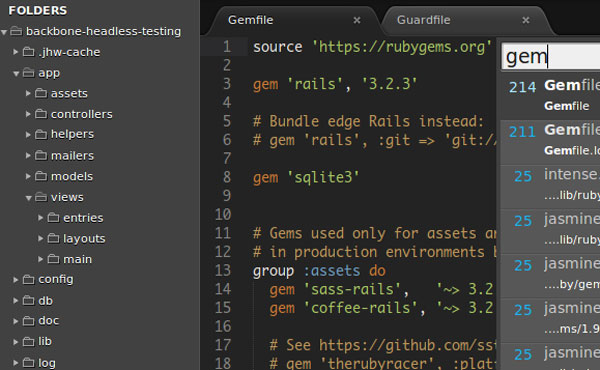 Theme for Sublime Text 2. It is inspired from the default theme, and also from the Folder Icons.
Download Source
Moka Theme
A set of custom UI themes for Sublime Text 2/3 that match Moka GTK+ theme, based on Spacegray.
Download Source
Flatron Theme
Flatron is a minimalist Sublime Text 3 theme.
Download Source
Tech49 Theme
Custom UI theme for Sublime Text based on the Oblivion.
Download Source
amCoder Theme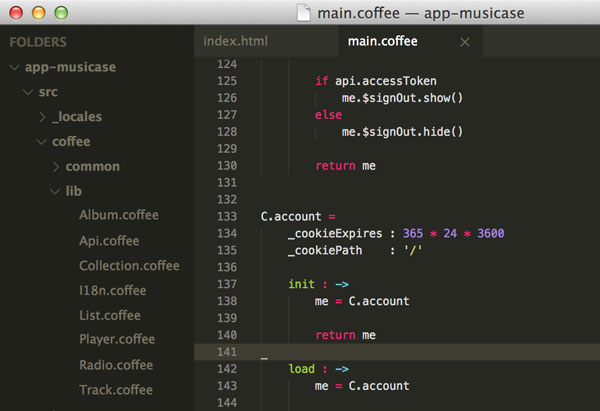 A Hyperminimal UI Theme for Sublime Text 2/3
Download Source
Nil Theme
Minimalist Sublime Text 2 UI dark and light themes and color schemes. Includes HDPI support for retina displays.
Download Source
Refresh Theme
Sublime Text 2 UI theme.
Download Source
Argonaut Theme
Sublime Text 2/3 Theme based on Centurion Theme
Download Source
Sodarized Theme
Dark and light custom UI themes for Sublime Text 2 and Sublime Text 3
Download Source
Devastate Theme
Ultra dark theme and color scheme for Sublime Text.
Download Source
Monarch Theme
Monarch, a theme for Sublime Text.
Download Source
Predawn Theme
Predawn is a minimal Sublime Text theme and a syntax color scheme.
Download Source
Spacefunk Theme
A minimalistic theme for Sublime Text that comes in 2 flavours.
Download Source
itg.flat Theme
Retina friendly, sublime-theme. It comes in two flavors, Dark and Light.
Download Source
Sovereign Theme
Sovereign is a flat, minimalistic theme for the Sublime Text 2 text editor (currently not tested on ST3)
Download Source
Edgy Theme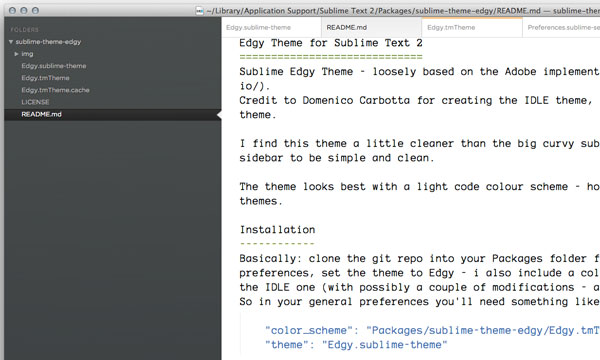 Sublime Edgy Theme – loosely based on the Adobe implementation of Brackets.
Download Source
Candycode Theme
Minimalistic yet colorful theme for sublime.
Download Source
Afterglow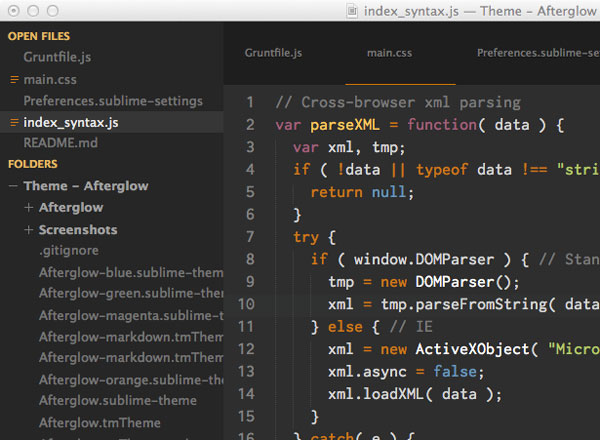 Afterglow is a minimal dark Theme for Sublime Text 2 and 3
Download Source
cobalt2 Theme
A Sublime Text theme based on our old blue friend cobalt.
Download Source
Brogrammer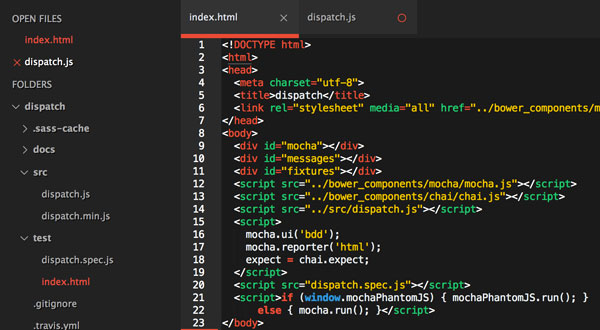 Brogrammer is a flat sexy Sublime Text theme. Pushups not included.
Download Source
Numix Theme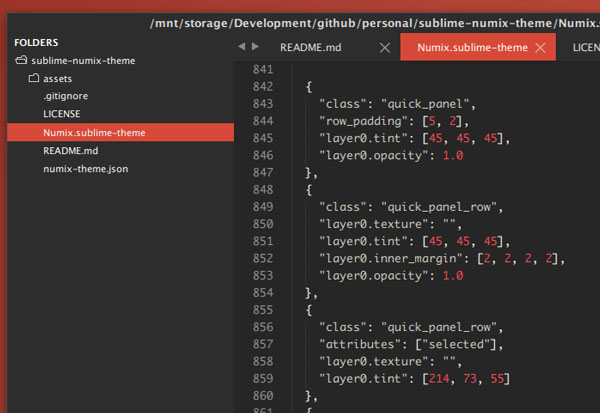 A theme for Sublime Text 3.
Download Source
Pseudo OSX Theme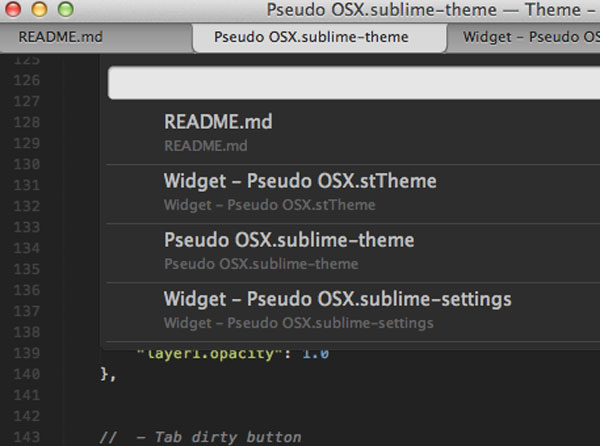 OS X UI theme for Sublime Text 2.The theme is largely based on the excellent Soda theme by Ian Hill.Scrollbars are from the default theme.
Download Source