Recently dizyne.net published a great collection of advertisement examples and to be honest this inspired us to create a bigger collection of print ads with beautiful typography.
You know,we are all surrounded with advertisements whether on TVs or magazines or even on streets.
Without a doubt,advertising is the best solution to communicate ideas about new released products or services to potential customers.A successful advertisement campaign can take a company a step further so we can say advertising is the most effective way in promoting your message.
There are many important design elements to consider when creating and ad and effective use of typography is one of them.
Here is a great collection of ads with interesting and eye catching typography.

A Journey to Zero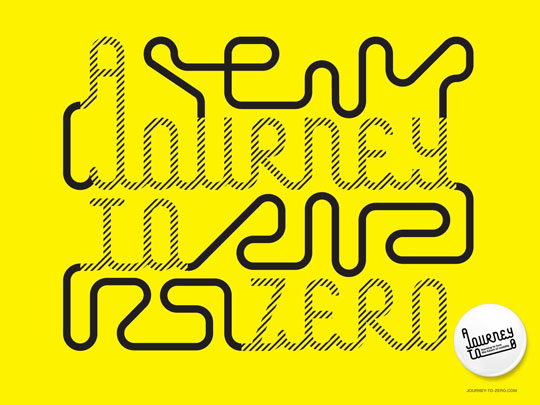 View Original
Home Safety Action Week
View Original
Dermodex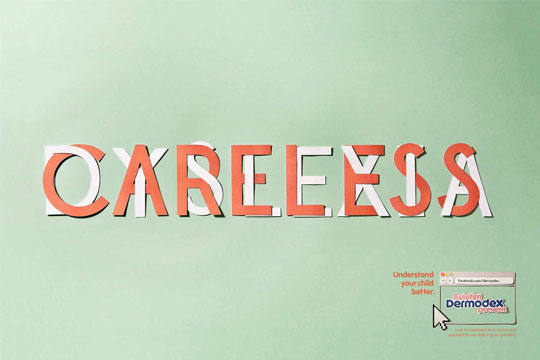 View Original
Anatomy of a great idea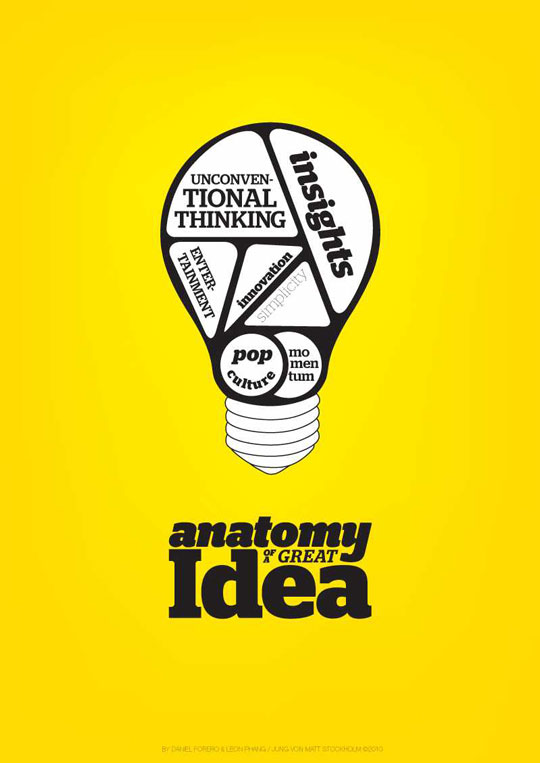 View Original
Kiss Radio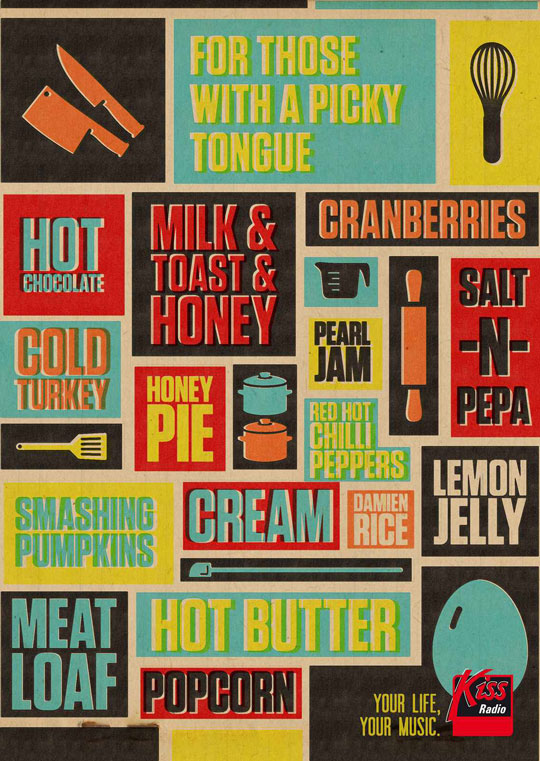 View Original
Nike Italy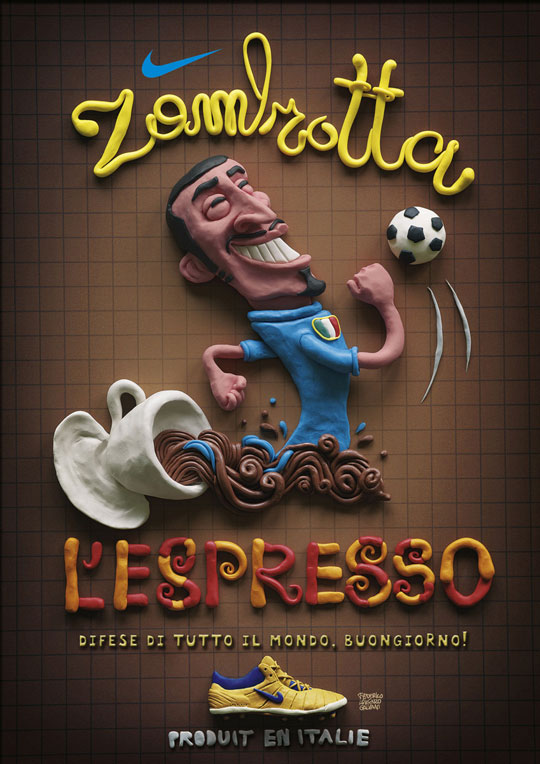 View Original
Optimum Health Gym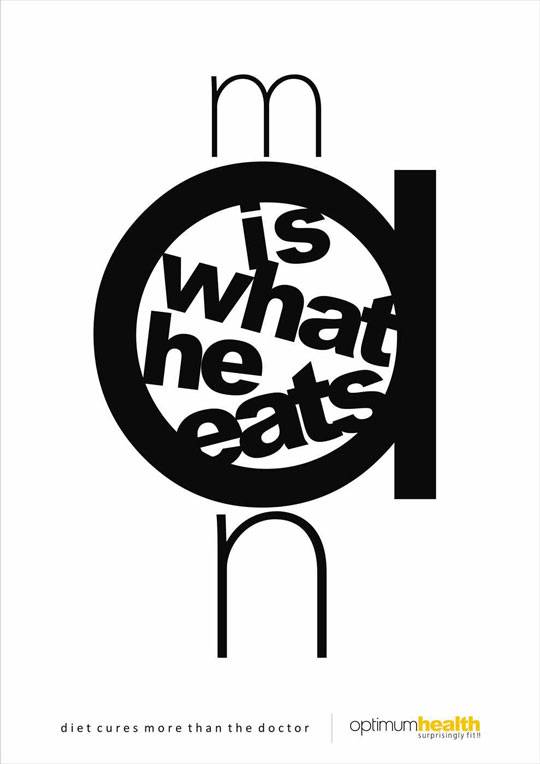 View Original
The Phantom, Love Never Dies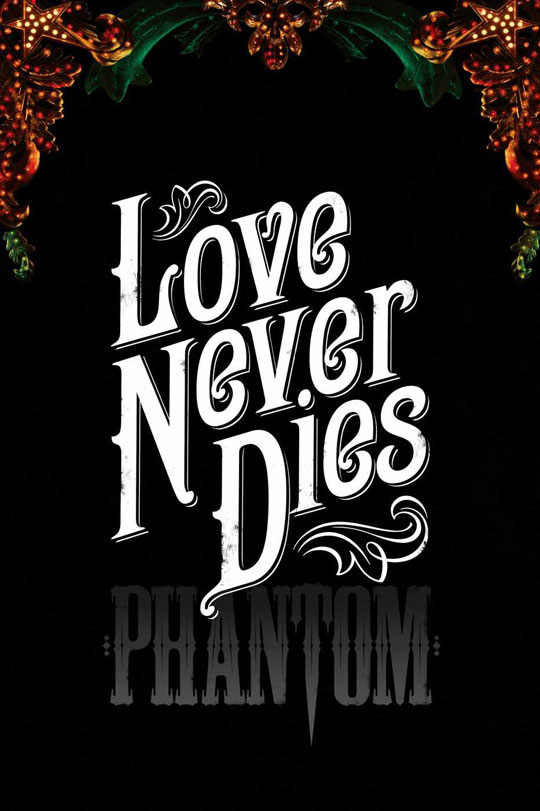 View Original
Philharmoniker Hamburg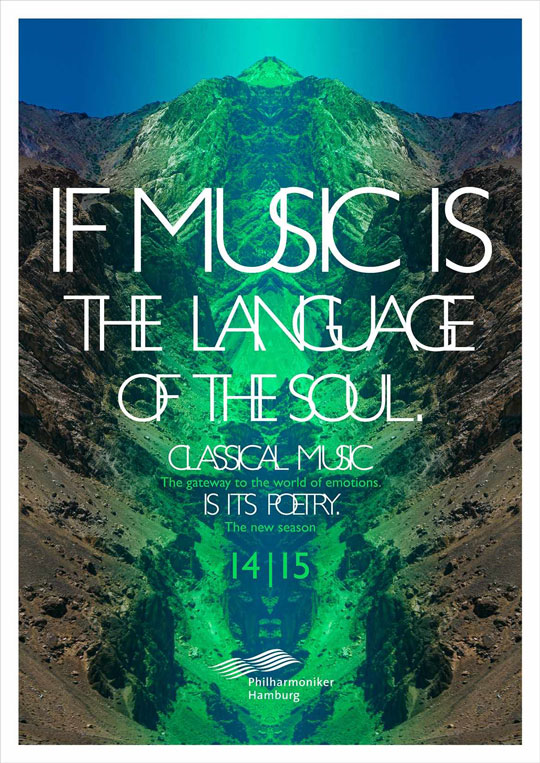 View Original
******************************
McDonald's McFlurry: Mona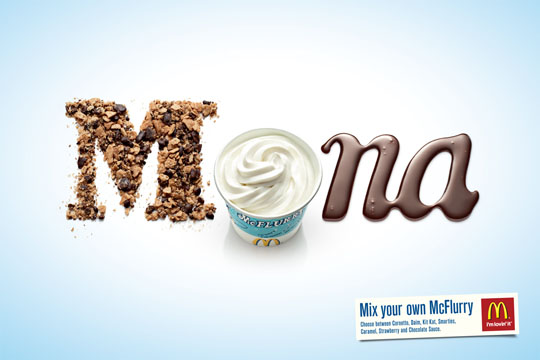 View Original
MTV: Happy End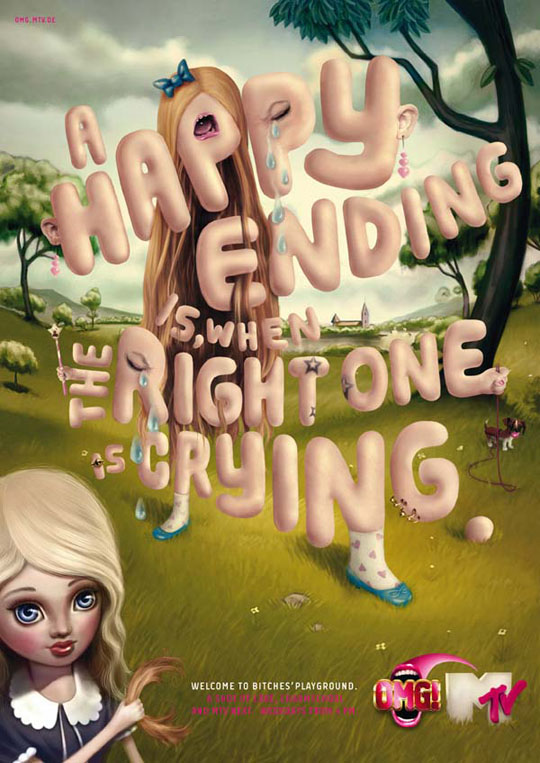 View Original
Brighton Language School: Espanol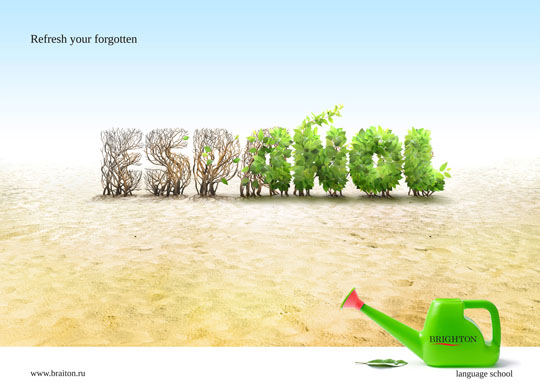 View Original
Voyages-Sncf.com: Other time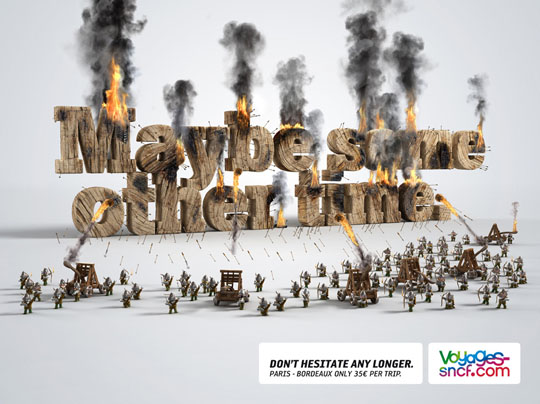 View Original
Brighton Language School: Deutsch
View Original
Into1: One, Work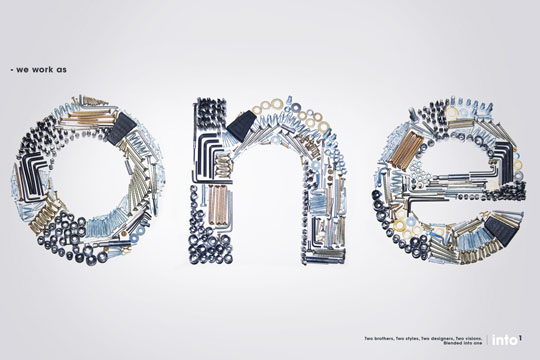 View Original
NIKE ACG 20th birthday: Strut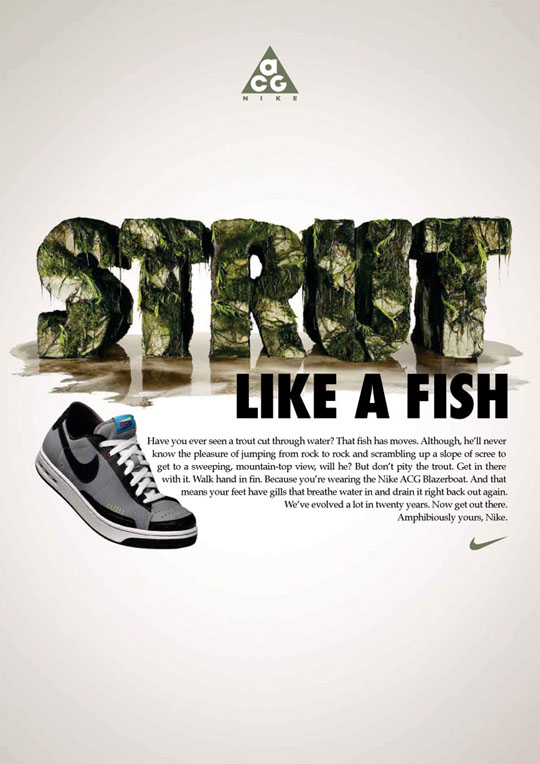 View Original
Joe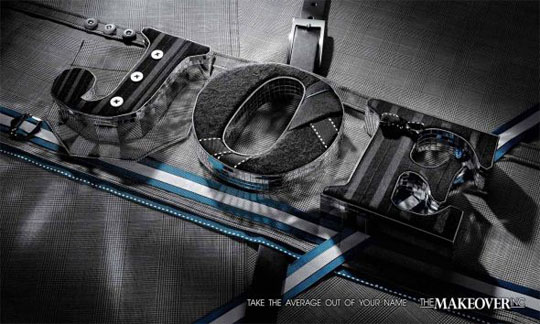 View Original
Think Green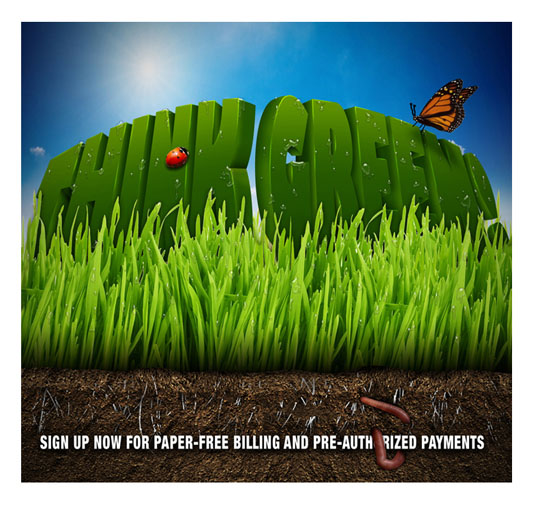 View Original
Scrabble for Iphone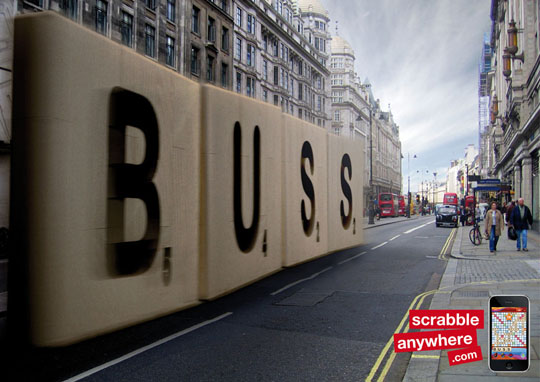 View Original
Grand and Toy
View Original
Jane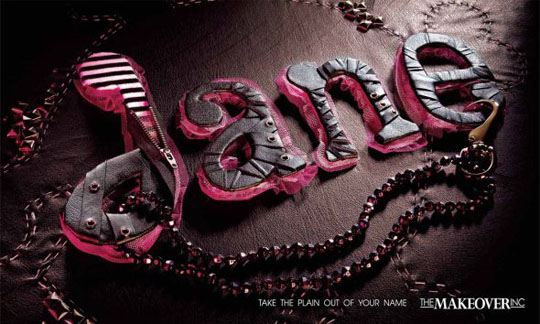 View Original
Hugo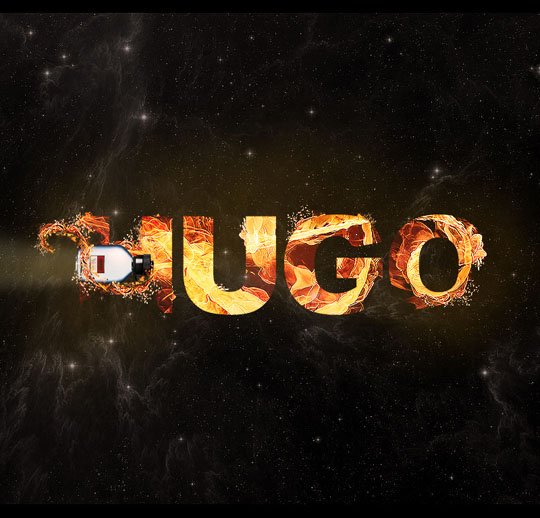 View Original
Australia Post: Hug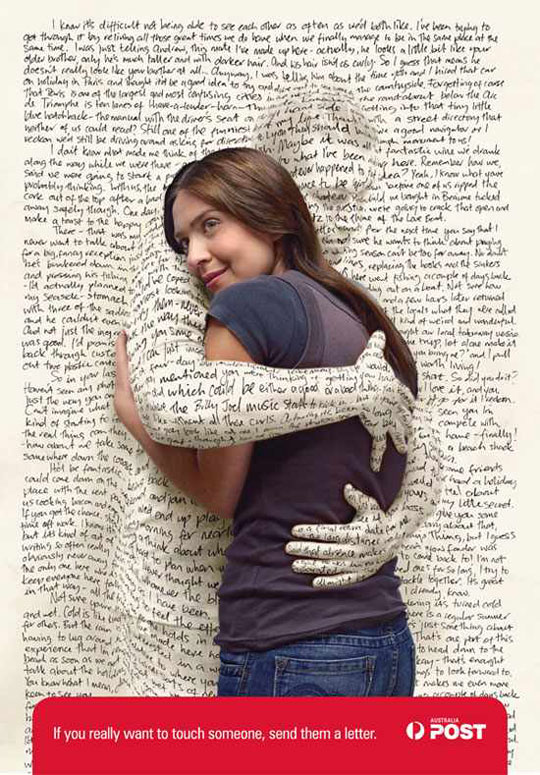 View Original
Huawei Ideos X1: Finger Fun
View Original