When I started my consulting business, I had no idea that there was a service like FreshBooks out there to help me manage my time and invoice my clients. Instead I did everything using Word, and it was a huge pain. I would often save over old invoices and never had a good pulse on how much money was coming in versus going out. Plus clients would take forever to pay me (anyone else still get checks in the mail!?)
Luckily I stumbled onto FreshBooks and things have been seamless ever since. It handles invoicing, time and expense tracking, plus automatically tallies up information so I have a strong understanding of how my business is doing financially.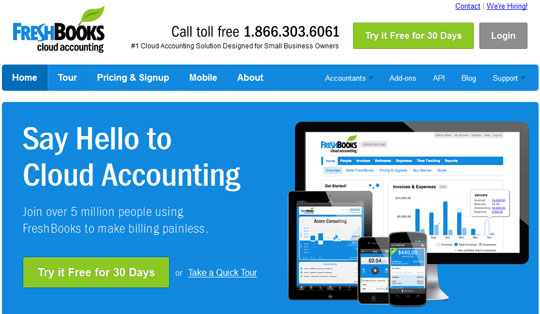 To use FreshBooks, all you need to do is create an account online (no software to install), they even offer a 30 day free trial so you can test out the full feature list at no cost. If you have 3 clients or less, you can stick with a free account until your business grows. There's also 3 other paid packages (ranging from $19.95 to $39.95) for those who want to bill more clients, and get additional features suited to your business.
After you enter your client's information, you can send them an invoice via email in seconds and even get them to pay you online. No more running to the mailbox, hoping your check has arrived because with FreshBooks, you're notified via email once you've been paid online.
The service offers free apps to support iPhones, iPad and Android users so you can do accounting from anywhere your heart desires. My favorite part of the iPhone app is the ability to snap a photo of a business receipt and upload it to my FreshBooks expenses instantly.
The service is a great tool for web designers, bloggers, consultants and freelancers, but they also serve anyone from dog walkers to electricians. FreshBooks also integrates with other business tools you probably use, including Wufoo, Mailchimp, Stripe, Zen Payroll, Capsule, Paypal and many more.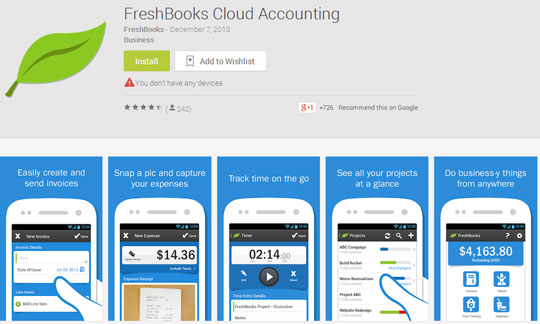 I definitely recommend FreshBooks to small business owners who want an easier and modern solution for invoicing clients. Skip the headache of manual invoicing and give FreshBooks free trial a spin now.