Looking for a modern-yet-retro font? A highly customizable typeface? A totally friendly font you can use for just about any project? Yeah, we get the gist, and if you purchase this Mighty Deal, so will you!
Another masterpiece from Yellow Design Studio, Gist is an inline slab serif that features a retro yet modern vibe. With 20 weights and loads of OpenType features including ligatures, swashes and alternates, it comes primed with the tools to work on just about any project. But you'll need to act fast! For a limited time only, you can nab all 20 Gist fonts for just $14!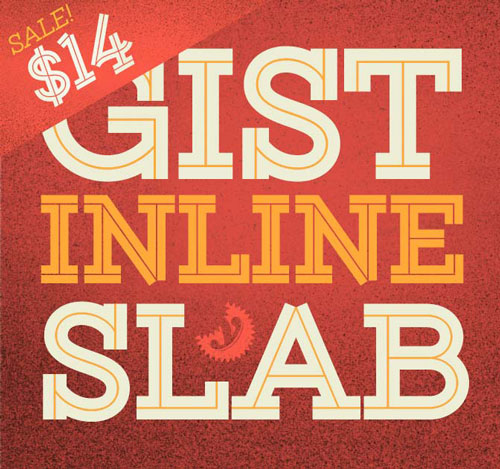 Gist Font Family Highlights:
– A Retro Meets Modern Slab Serif
Gist is truly one of a kind. This friendly font is an inline slab serif, with a retro yet modern vibe. Perfect to get people to notice your latest project.
– 20 Different Weights
The basic Gist font may be more than enough for whatever you're working on. But if not, not to worry. Your purchase of this Mighty Deal gets you all 20 of Gist's different weights: Gist Light, Gist Line Light, Gist Upright Light, Gist Upright Line Light, Gist Regular, Gist Line Regular, Gist Upright Regular, Gist Upright Line Regular, Gist Bold, Gist Line Bold, Gist Upright Bold, Gist Upright Line Bold, Gist Extrabold, Gist Line Extrabold, Gist Upright Extrabold, Gist Upright Line Extrabold, Gist Black, Gist Line Black, Gist Upright Black, Gist Upright Line Black.
– 600+ Glyphs
Gist won't limit you to just the basic 26-letter alphabet. Not even close. Each one of Gist's 20 weights features 627 different glyphs! Talk about customization!
– Tons of Character Alternate
With Gist, you'll get a treasure trove of alternate features. There are alternate caps and roughly 10 different stylistic sets with all sorts of impressive alternatives. (note: The web fonts do not contain the alternate characters)
– Additional OpenType Features
If you like choice, you'll love Gist! Just some of the many OpenType features this fabulous font includes are: ligatures, discretionary ligatures, contextual alternates, swash caps, superscript, all caps, line layers and more. (note: The web fonts do not contain the OpenType features)
– 55+ Different Languages
Available in both Desktop and Webfonts versions, Gist supports dozens of different languages. Compatible on both Windows and Mac machines, the Desktop version arrives in .OTF format and supports: Afrikaans, Albanian, Basque, Bemba, Bosnian, Catalan, Cornish, Croatian, Czech, Danish, Dutch, English, Estonian, Faroese, Filipino, Finnish, French, Galician, Ganda, German, Hungarian, Icelandic, Indonesian, Irish, Italian, Kalaallisut, Kamba, Kikuyu, Kinyarwanda, Latvian, Lithuanian, Luo, Malagasy, Malay, Maltese, Manx, Morisyen, North Ndebele, Norwegian Bokmål, Norwegian Nynorsk, Nyankole, Oromo, Polish, Portuguese, Romansh, Sango, Shona, Slovak, Slovenian, Somali, Spanish, Swahili, Swedish, Swiss German, Turkish, Zulu.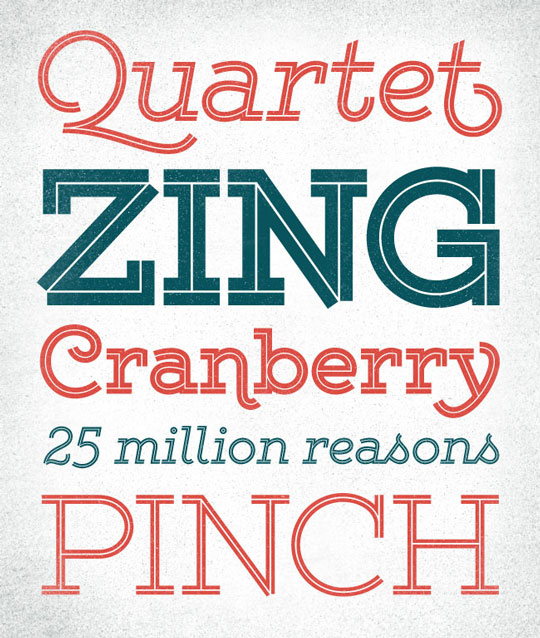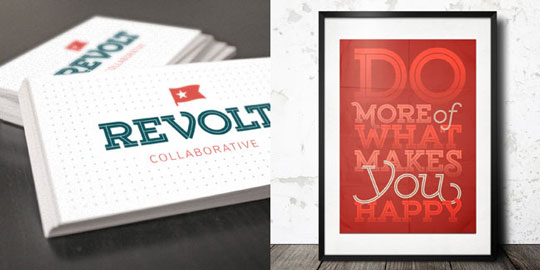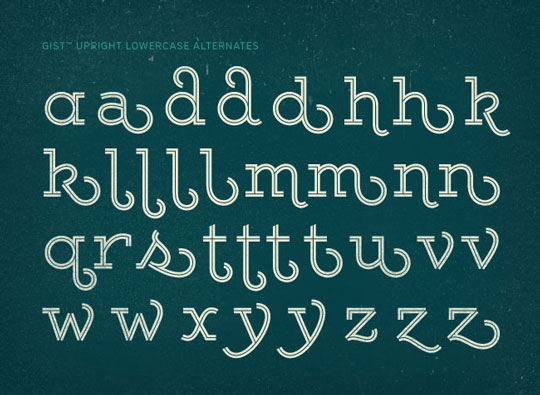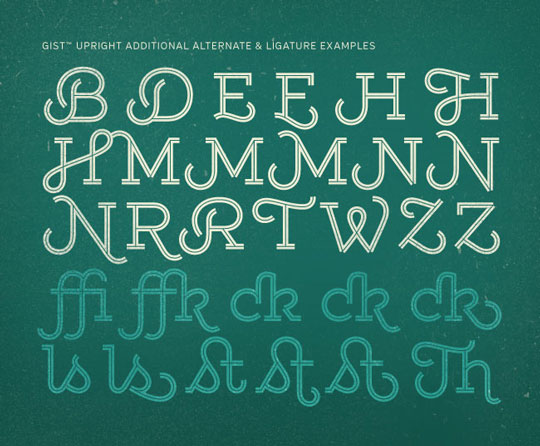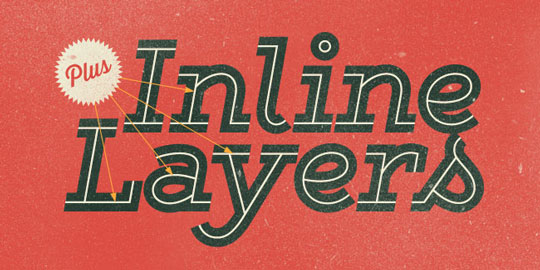 Pricing
The Gist Font Family normally sells for $49 (for the Desktop version), but for a limited time only, you can get the desktop version of all 20 fonts for just $14! That's 70% off the regular price! OR get both the Desktop and Web Font versions together for just $21!
Also, if you'd like to embed Gist in a mobile app, you can purchase the Mobile App license for just $140 instead of the regular price of $490! The mobile app license includes both the Desktop + Web fonts.
Click the BUY NOW button to choose your preferred license and open up a world of font-astic possibilities!