Here on Designbeep,we also aim to help designers to find free yet high quality resources whether for your web design projects or graphic design projects.Who doesn't like freebies?
Well,although we bring together free font collections time to time we decided to share a free font everyday and today's free font Glober (thin and bold) comes from FontFabric
Inspired by the classic grotesque typefaces – Glober has his own unique style in expressed perfect softened geometric forms.
The font family is most suitable for headlines of all sizes, as well as for text blocks that come in both maximum and minimum variations. Glober font styles are applicable for any type of graphic design in web, print, motion graphics etc and perfect for t-shirts and other items like posters, logos.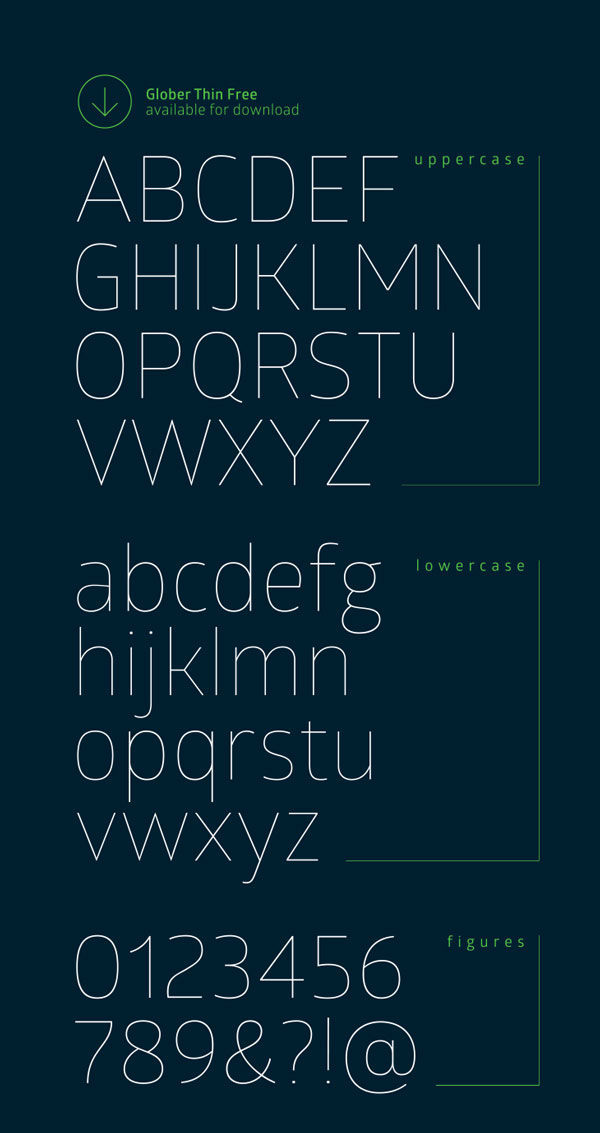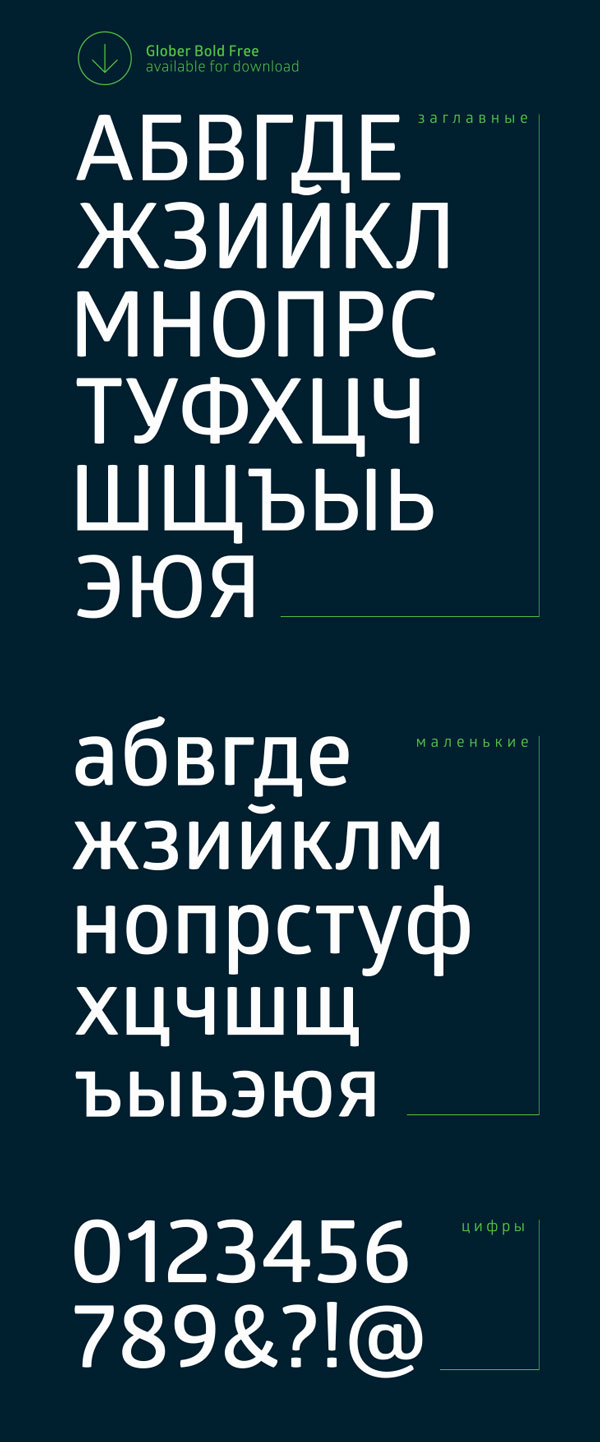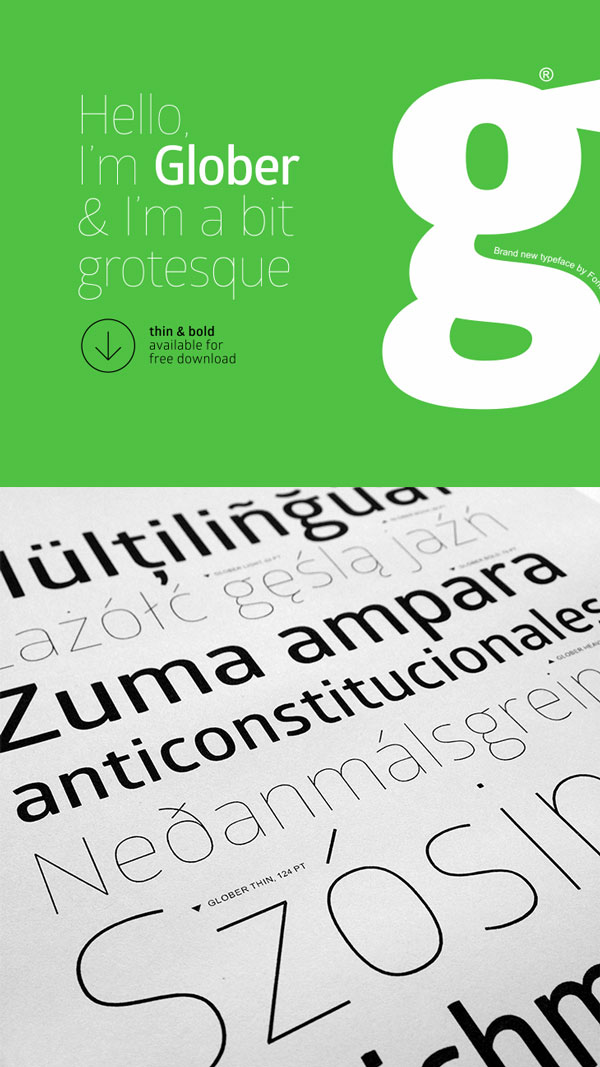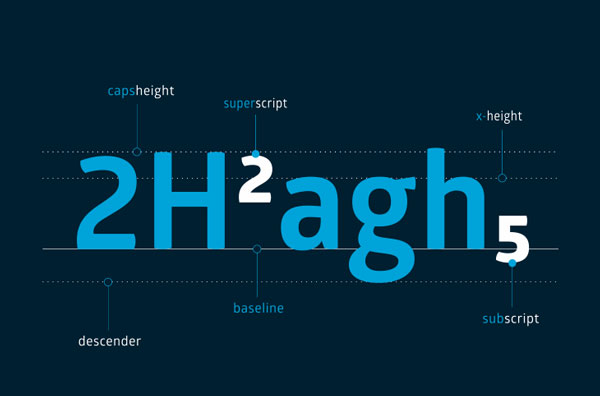 DOWNLOAD THIN & BOLD VERSIONS FOR FREE