,    
With so many WordPress themes around, it's important to choose just the right one for your needs. Business websites, personal blogs and artist portfolios may have different requirements, which will influence your choice of theme. However, there are certain factors you need to take into account regardless of the type of a website you have.
The most important things to keep in mind when choosing a WP theme are: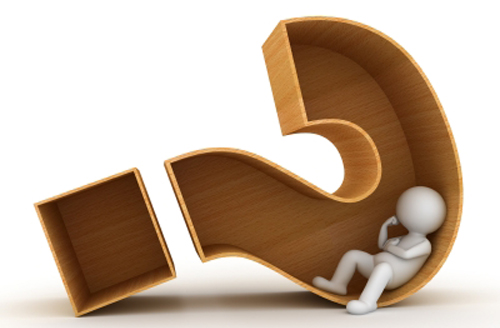 Functionality and Design
Intuitive, functional navigation is one of the most important aspects of a WordPress theme. Unfortunately, certain designers forget about it and make visually pleasing, but difficult to use themes. Some themes are very beautiful, with stunning design and unique navigation, but these things don't help much if a theme is difficult to use. Confusing navigation, heavy graphics that take ages to load, not enough contrast between fonts and the background – all these things are annoying and will make your visitors run away.
Because of this, it's very important to choose a theme with easy to use navigation, fast loading and intuitive design. Obviously, the solution depends on your niche and your unique needs. Photography portfolios are usually more artistic and unique in their design than clean, minimalist business websites. However, even artistic websites need to have intuitive navigation.
Cross-Browser and Cross-Device Compatibility
A good theme should support as many browsers and devices as possible. You never know what your next visitor's browser will be, so you need to be prepared. An ideal theme works and looks great in all environments. It may be difficult to find a theme that's absolutely perfect for all browsers or devices, mainly because new technology is introduced every day and you never know if your visitors are using a new mobile device or an unpopular browser to view your website. However, it's important to find a theme that looks great in many different environments, especially the most popular ones.
You can check theme's documentation or description to see if it's cross-browser compatible and responsive. Responsive (adjustable) themes are made to look good even on small screen mobile devices.
Flexibility: Easy Customization
Beautiful themes usually come with elegant layouts, but chances are that you'll want to make your website truly unique. For this reason, you will need to customize the look and feel of the theme to suit your unique needs. There are two types of customization: changing the layout and changing color schemes/decorative elements.
You should be able to customize the layout according to your needs: change the number of columns, move sidebar to the right or use custom layouts for specific pages. When it comes to colors and decorative elements, you need to be able to change colors and backgrounds to match your company's brand identity, set a custom logo, etc.
This is why having a flexible theme with lots of options for customization is a good thing. Many different theme skins, unlimited colors and custom backgrounds are just some of the things you will need. On the other hand, you don't need to go overboard with this. Usually, you won't need a theme with 50 different skins or color schemes. Sometimes, two color schemes is all that you'll use. It's important to understand your needs to choose the most appropriate theme. You also need to know how you want your website to look and what customizing options you truly need.
Widgets and Widgetized Areas
Good themes have special widgetized areas (usually sidebar and footer), and they also offer at least a few custom widgets. This will improve functionality of your website. It's important to find a theme that allows you to use and display custom widgets. Some of the most common widgets are: recent & popular posts/comments, archives, advertisement, search, tags & categories listing and social media widgets (displaying Flickr and Twitter feed, Facebook "likes", etc.)
In addition to this, there are many other widgets you might need, depending on your niche. For example, music band websites may need a "future gigs" (events) widget, while restaurant websites will use a "daily menu" widget.
Is it SEO-friendly?
Search Engine Optimization is still vital for making your website noticed, so an SEO-friendly theme can help you a lot. You should be able to set and/or change all of the key SEO elements on a page, such as meta data, titles, page elements or headings. It's also a good thing if a theme supports SEO plugins.
Read theme descriptions carefully to see what, if any, SEO features it offers. Developers know how important SEO is, so they will often advertise it in theme's documentation and promotional materials.
Some Other Things to Keep In Mind
Social media integration. Great themes provide easy social media integration. It's the quickest way to include your Twitter, Facebook, Flickr, Google+, Dribbble and other accounts. You can show your Twitter feed, follow buttons, make someone like your posts on Facebook, and more. Depending on your needs, you might want a theme that offers wide social media integration.
Price. It is often one of the factors when choosing a theme. It's important to find the best possible theme for your budget, so you need to be honest about yourself and your needs. Sometimes, even a free theme will do the work, but you need to find the best one. High-quality themes are often expensive, and this is why you should understand your website and your needs. You don't have to pay for a theme packed with advanced features if you never intend to use them.
Easy installation, setup and use. If you don't know much about WordPress, themes, installation and other technical terms, it's important to choose a theme that's easy to install and use.
Support. Does the theme come with support from developers and designers? It's a great thing if you have a help when you need it. This is especially important for new users who don't know much about WordPress themes. For this reason, support (or lack thereof) is an important factor for choosing a theme. Free themes usually come with limited support or no support at all, so that's another factor you need to take into account.