Unless you are a famous graphic designer with a large portfolio of amazing designs and a slew of satisfied clients, you may working in obscurity. Perhaps you can create incredible design concepts, but how will anyone see them?
A growing theme in the design world is to take an existing graphical user interface (GUI) and take it upon yourself to redesign it. Much like Apple has clearly been doing in-house with their overhaul of the upcoming iOS 7, particularly the icons and sliding effects, other graphic designers are doing for fun, bragging rights or to bring greater attention to their work.
Some design concepts focus on the home pages of notable sites like Google, Microsoft, and Facebook, whereas others look at app design interfaces too. The designs are often infused with the personality of the creator; other times adding a dose of much needed humor or a lighter touch to a brand image that screams 'corporate'. The goal is almost always to create a better interface for people to use and the results are often surprisingly good, often excellent.
In today's post we bring together beautiful or interesting Google and Google products redesign concepts
Take a look.
Google Homepage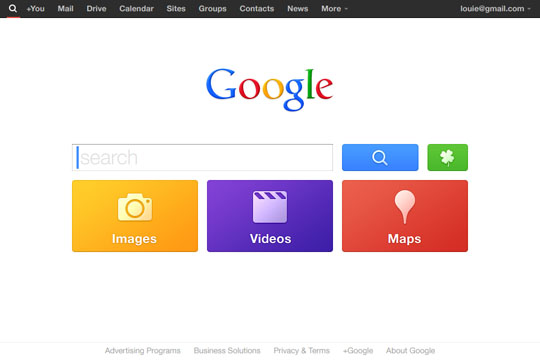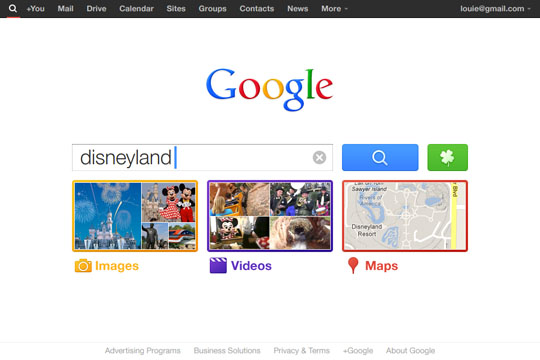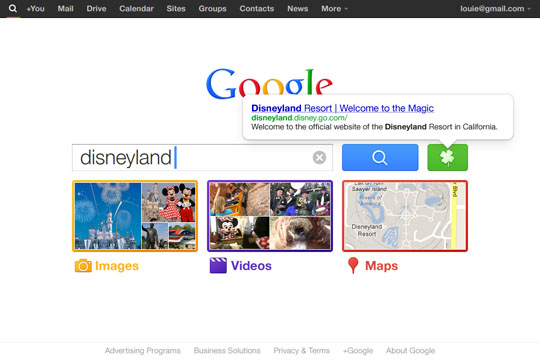 designed by Louie Mantia
Google Mail – UI Design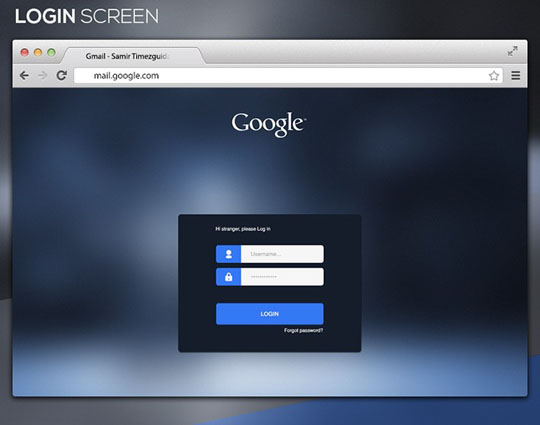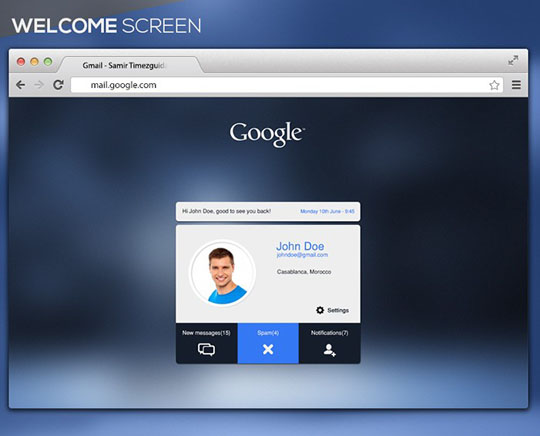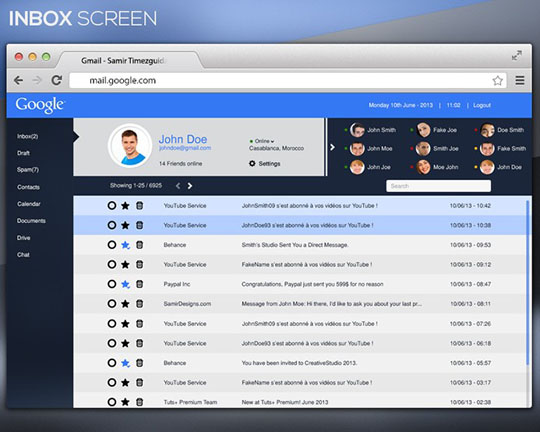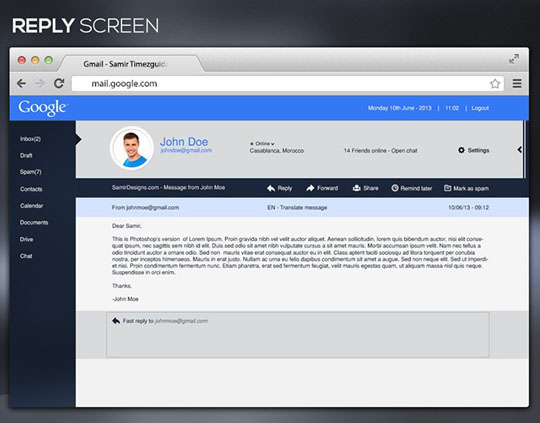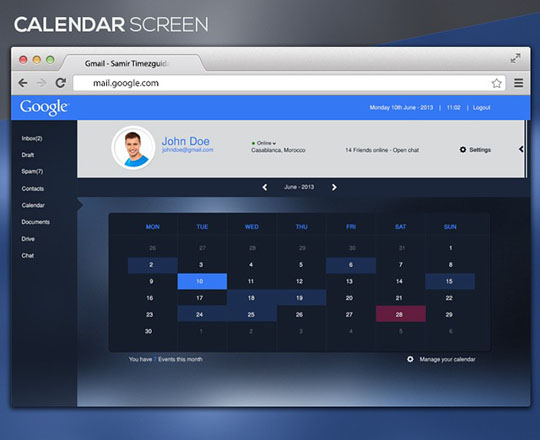 designed by Samir Timezguida
Google – Redesign Concept + Freebie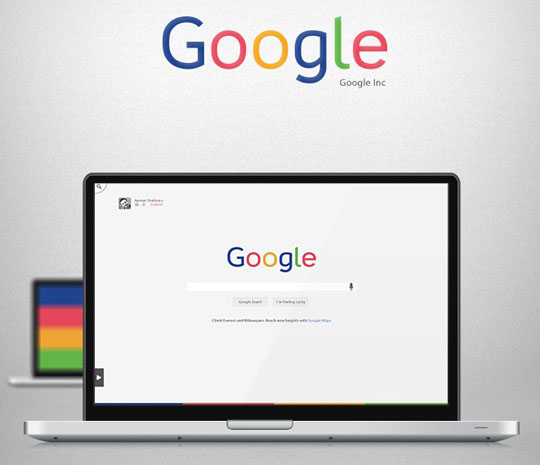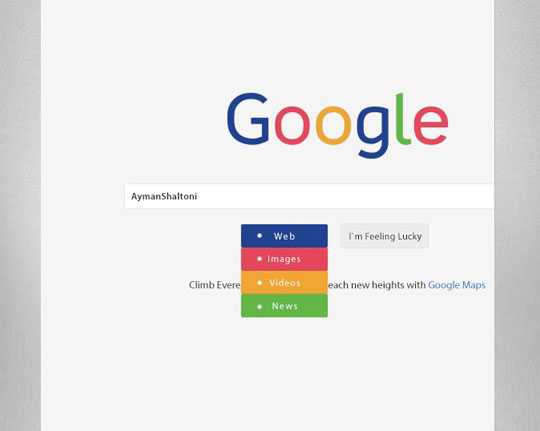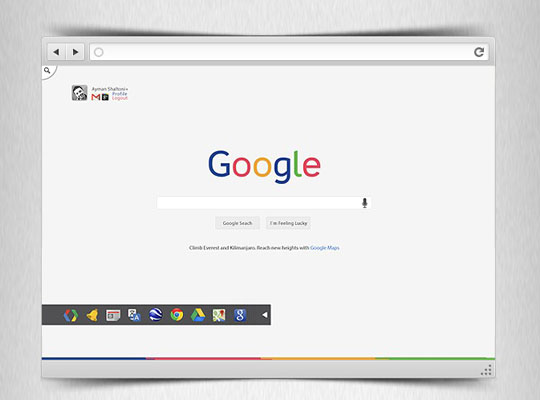 designed by Ayman Shaltoni
Google Homepage Redesign – UI/UX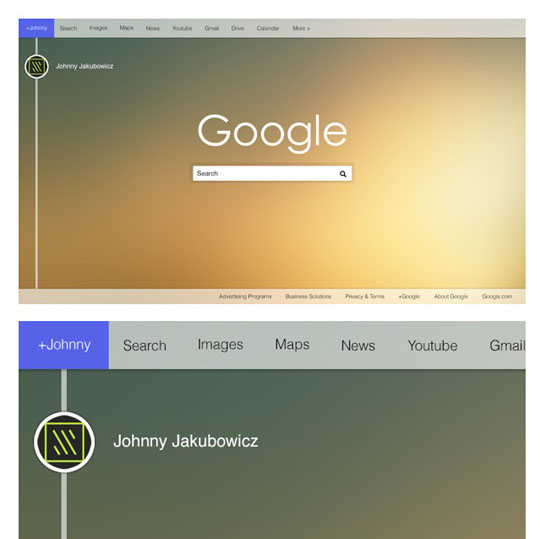 designed by Johnny Jakubowicz
Google Product Redesign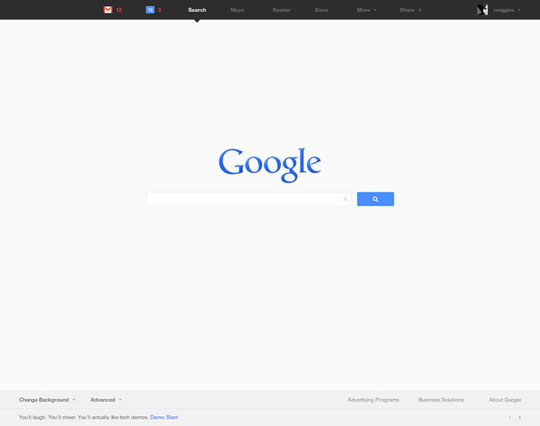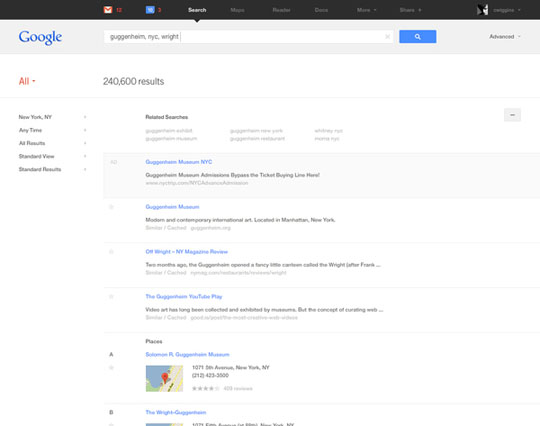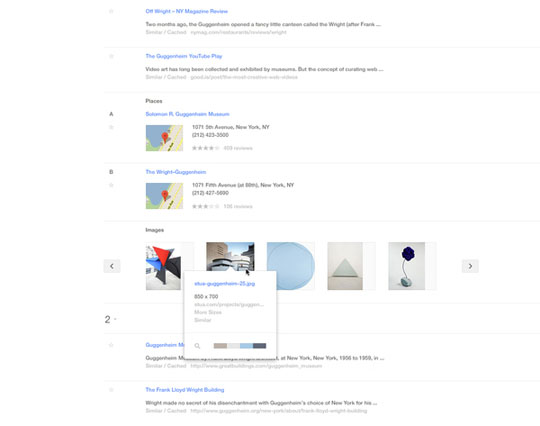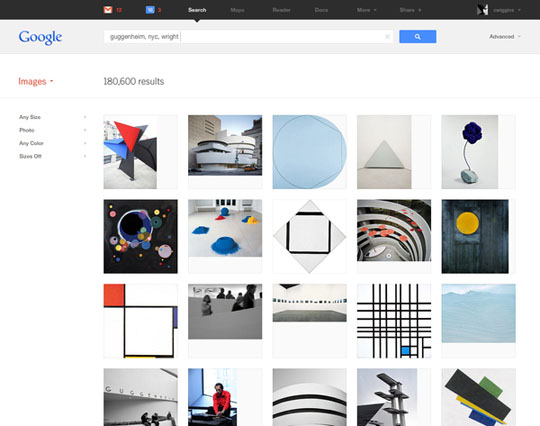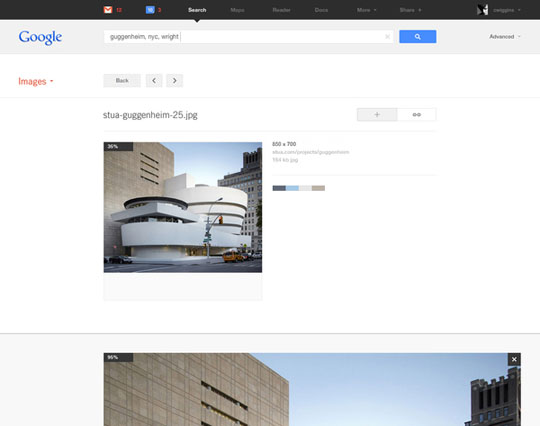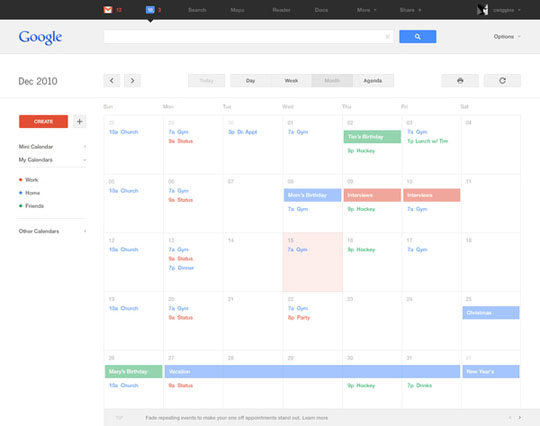 designed by Jesse Kaczmarek – Andy Gugel
Google+ Redesigned Concept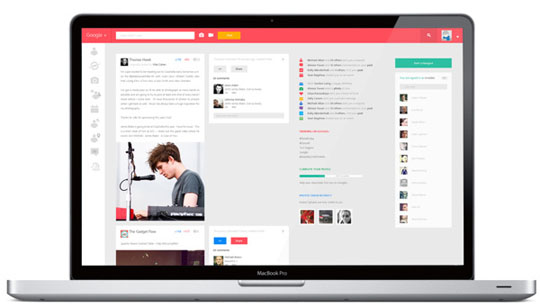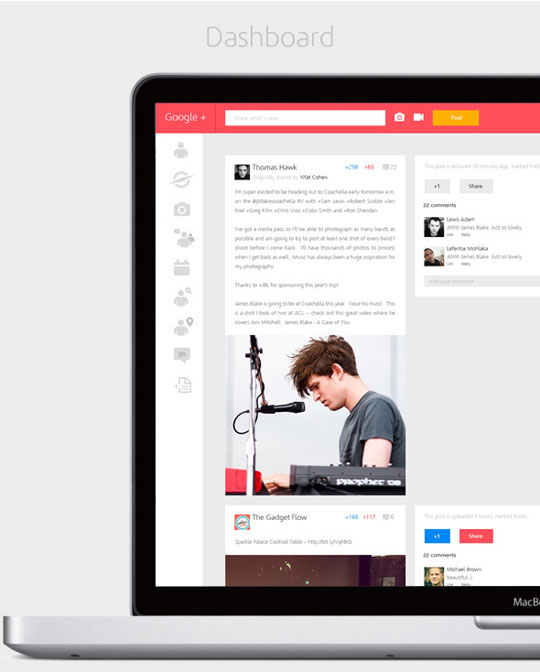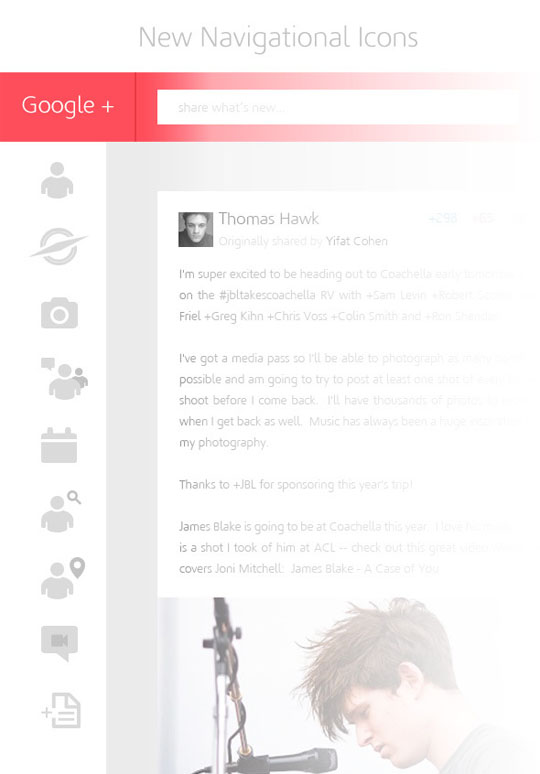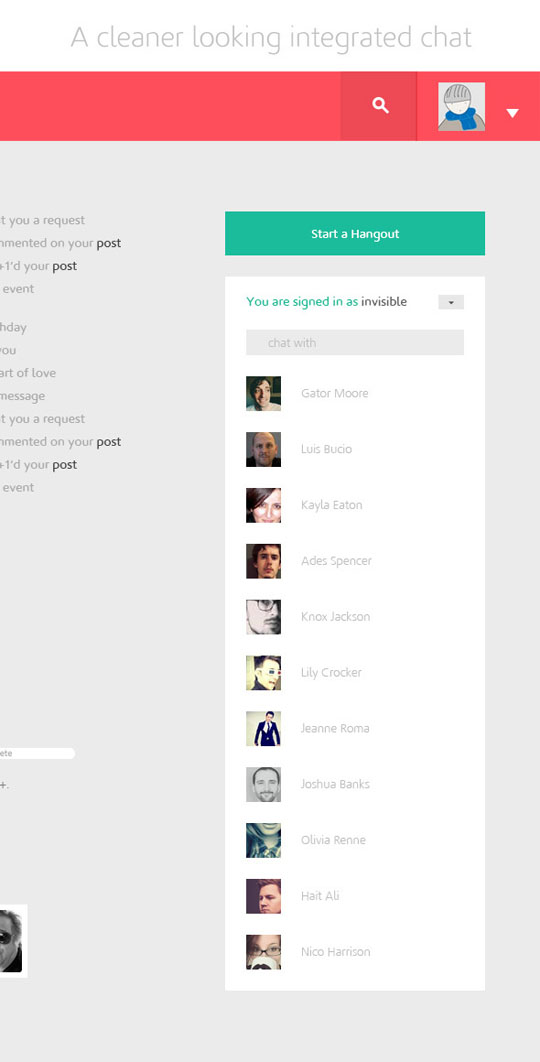 designed by Shadman Ahmed
Google Redesign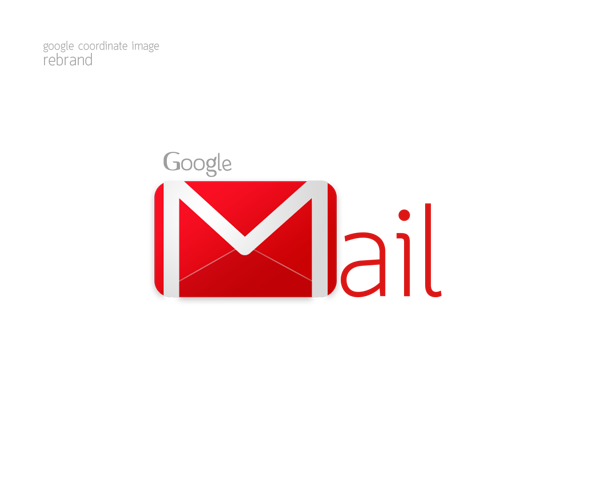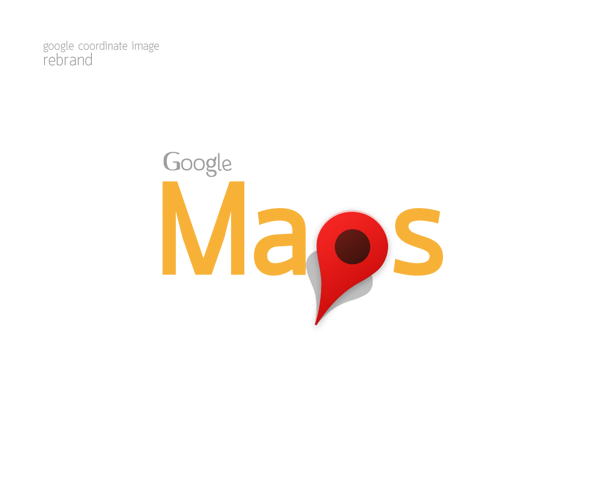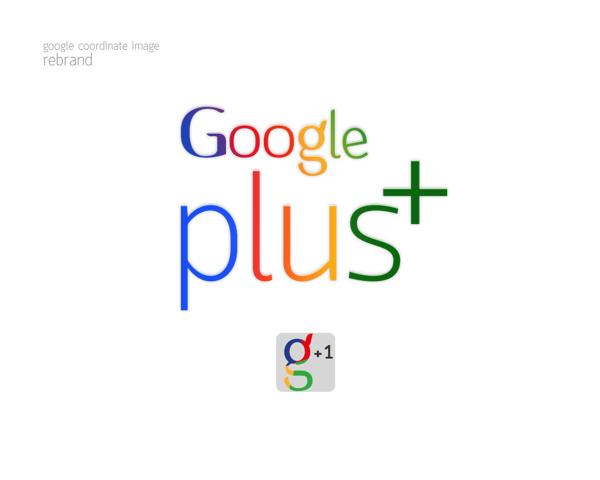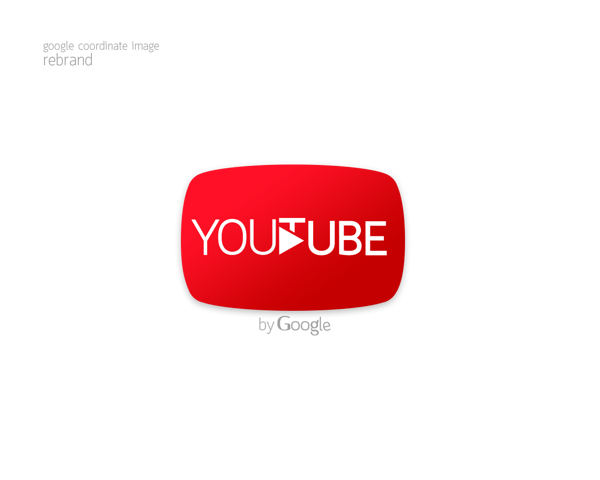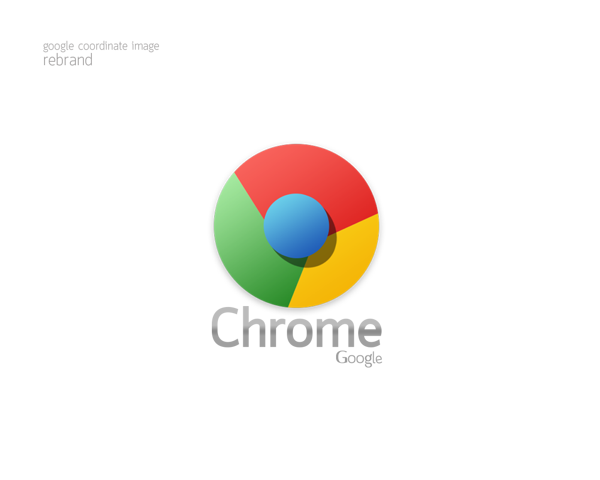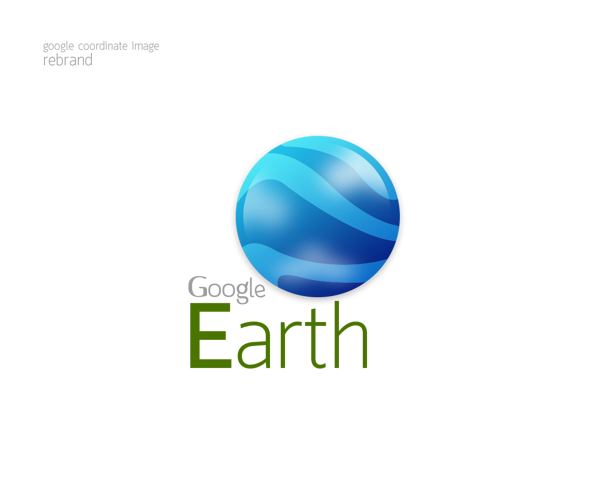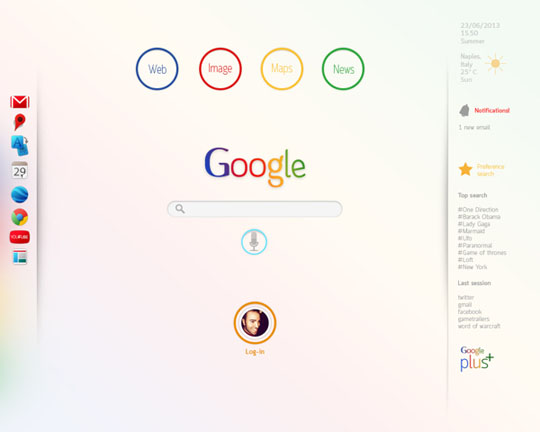 designed by Luca Nap gianluca.napolitano
Google ReDesign + PSD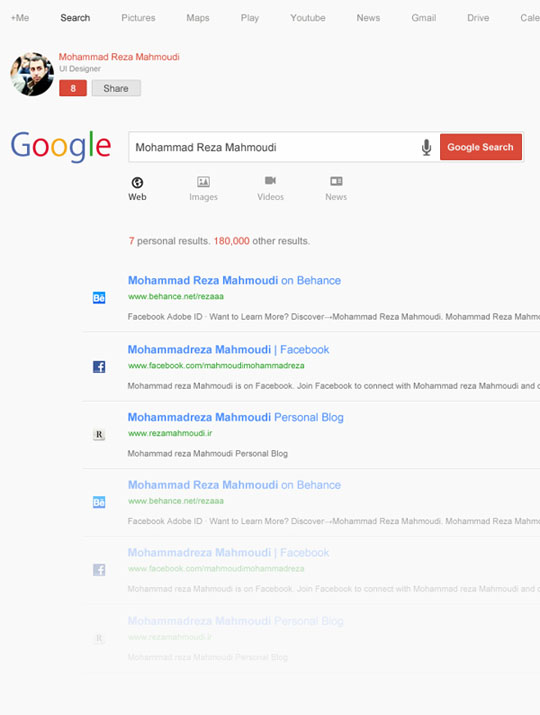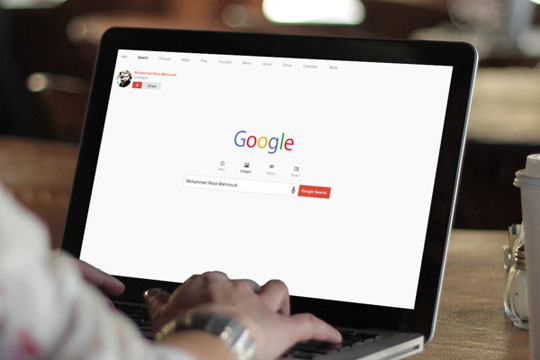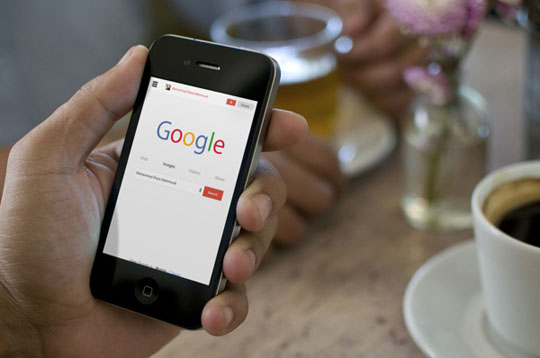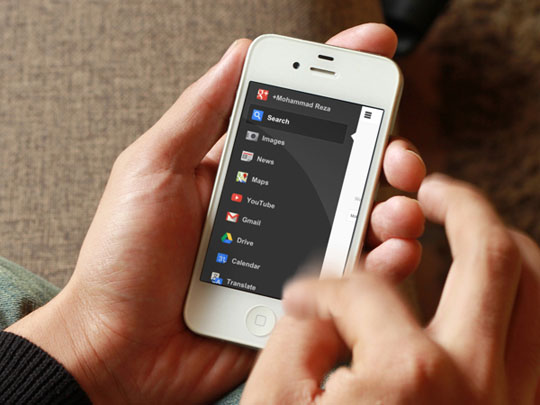 designed by Mohammad Reza Mahmoudi
Google Rebrand – Concept Project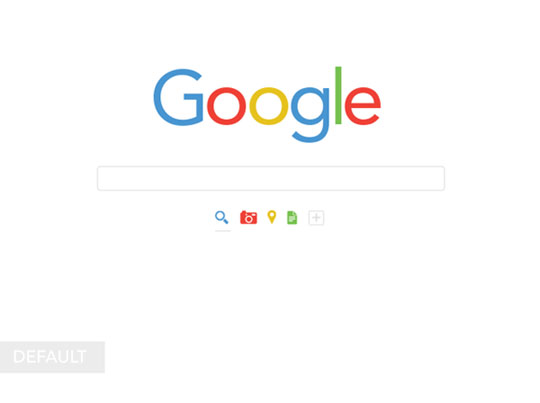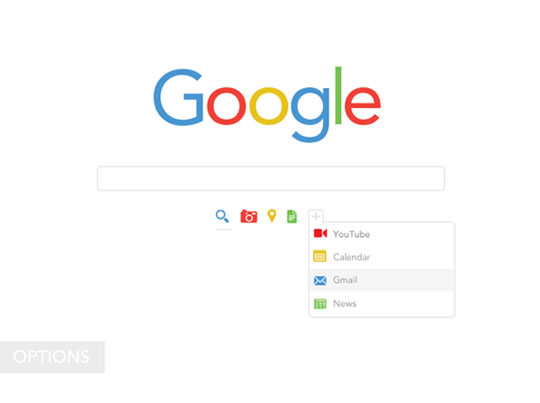 designed by Jenna Law
Google Goes Dark with PSD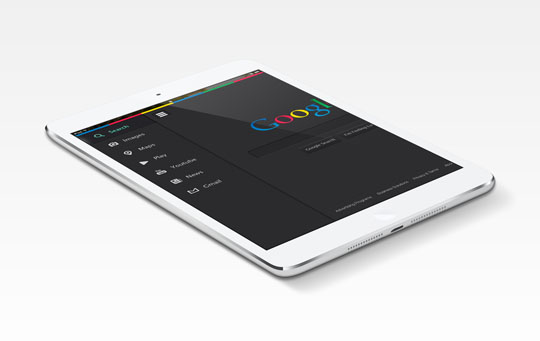 designed by Bluroon