Photoshop is the leading and amazing designing software for all web designers,graphic designers and of course for photographers.Whether you create a web design or a digital art,Photoshop offers very useful and effective tools to make the design process simpler.
The toolbox of Photoshop is really huge.And one of the most essential tool in this toolbox is the brush tool.Brush tool is the core component of Photoshop and it helps you create or add very realistic effects with only a few clicks.If you use the right brush for your design,you can totally change the overall look of your design or photo and make it appealing.
Today,many websites offer free Photoshop brushes and every week we bring together specific brushes for you.
In today's post we have gathered free sunburst brushes for Photoshop users.Having a huge brush library is really essential for designers so why not check out the below high resolution sunburst brushes.Feel free to download and use.Please check license agreements for commercial use.
You may also take a look at our past brush collections;
Sunburst Brushes 2.0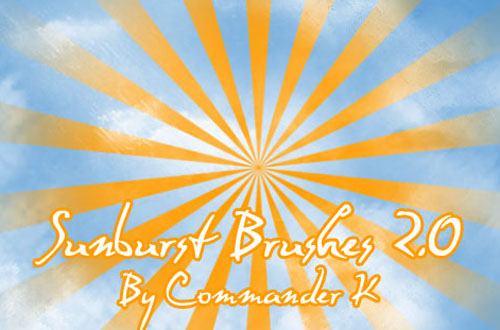 A solid with a feathered edge sunburst brush collection.
Brush Source
Rising Sun Brushes
The set incldes 18 rising brushes for free.
Brush Source
Curled Sun Stripes Brushes
This set consists of totally 20 sun strpe brushes.
Brush Source
Sunburst Brushes
You can find 24 sunburst brushes.File size is 9.2 MB
Brush Source
SunBursts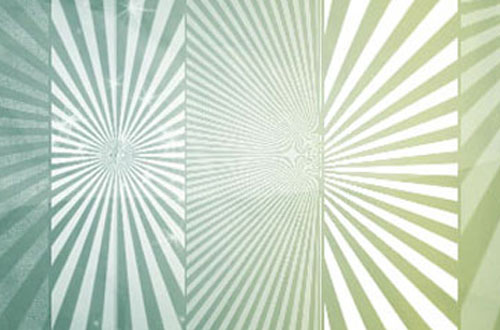 The set includes solid bursts which fade out in the edges with 23 brushes.
Brush Source
Vector Line Brushes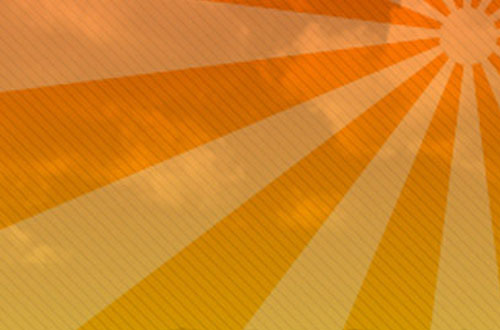 The set consists of 16 sunburst style brushes.
Brush Source
Sun Vector Brush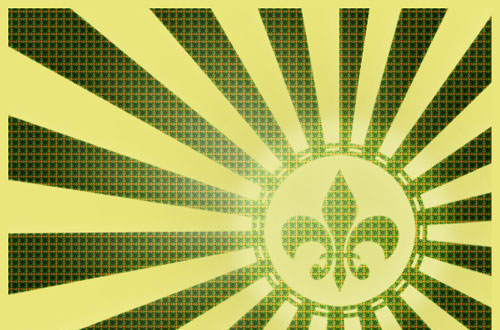 There are 12 sun vector brushes in this set.
Brush Source
High Resolution Sunburst Brushes
These sunburst brushes are 2000px by 2000px.You can find 10 high resolution brushes in the set.
Brush Source
Sunburst Brushes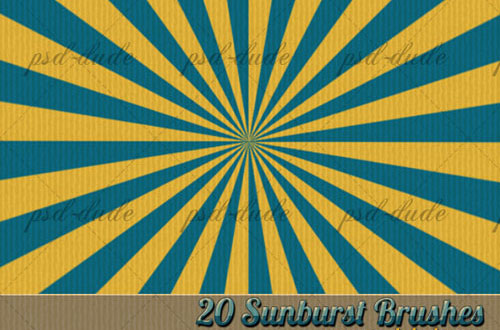 The set includes 20 free sunbrust brushes for personal use only.Made with Photoshop CS4.
Brush Source
Sunburst Pop Set
A set of sunburst brushes to create beatiful backgrounds.
Brush Source
Funky Sunburst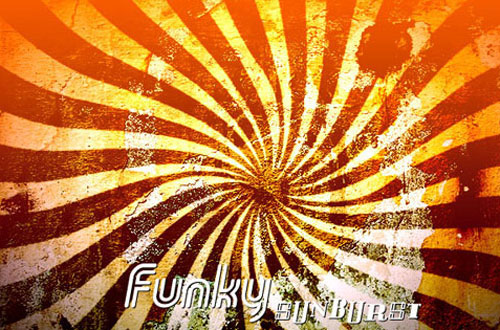 The set incldes 11 sunburst brushes.
Brush Source
Sunray Brushes
There are 9 sunray brushes and the sizes are from 600px to 1200px
Brush Source
Sunburst Brush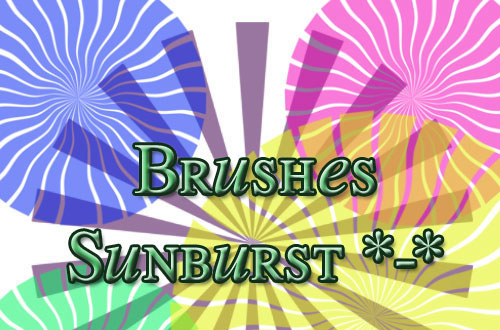 A circular sunburst brush set.
Brush Source
Rising Sun Brushes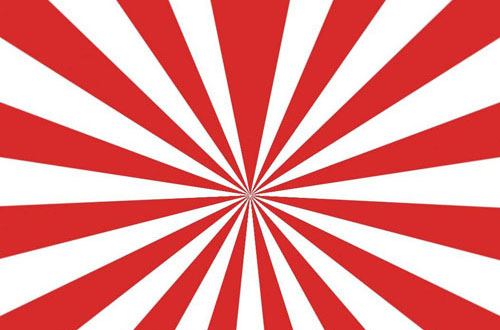 The set includes 9 brushes for Photoshop 7 and above.
Brush Source
Vector Beams Brush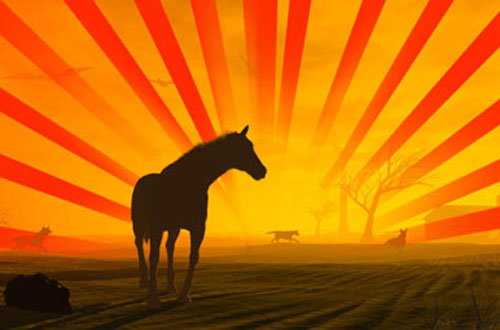 2 vector beam brushes in size of 1600px 1200px
Brush Source
Angle Wheels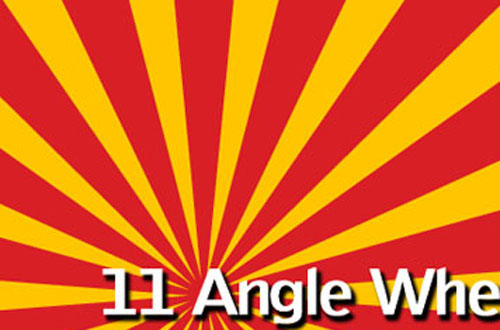 The set incldes 11 brushes inspired by Japan's Rising Sun flag.
Brush Source
Rising Sun Brushes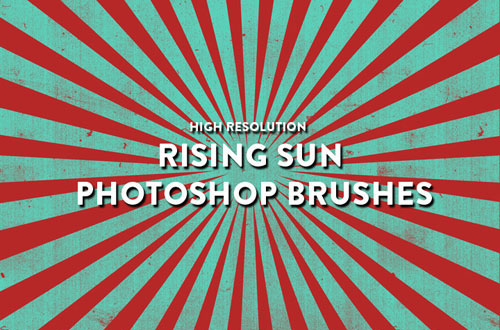 2500px 2500 px rising sun brush.
Brush Source
Rising Sun Brush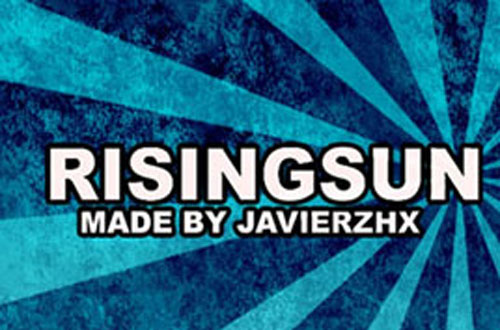 This set contains 28 high resolution of 1280×1024 brushes
Brush Source
Bonus:33 Sunburst Photoshop Shapes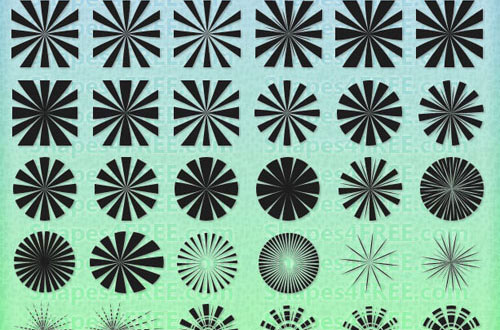 33 vector sunburst brushes in set, CSH file.
Brush Source