In the modern era of technology the role of web world is critical, internet is playing major role in the stability and consistency of modern technology. With the help of internet, people can share and communicate quite easily and information sharing is its main perspective. These days' people are doing business online and they can reach people beyond boundaries and this all happens because of websites.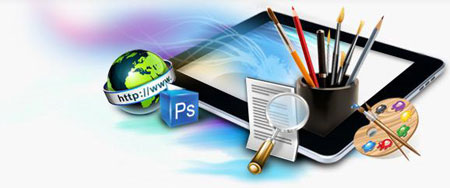 Website is the most promising aspect of web world; it's just like having an online spot with proper address following which people can reach your website and access your products or services. The two major components that play vital role in the success of website are design and functionality. Design hold great importance as it is the first impression on the visitor, beside this the design suggest the functionality of your website such as how it will interact with the user, that's why smart people always hire professional web designers and contact a website developer to get attractive and highly related website design. All you have to do is to jot down your website requirements and hand it over to the designer, these days professional designers are using latest applications to create attractive and quality designs, with the help of design applications particularly involving Adobe Illustrator CS6 and Photoshop CS6, designer create more than one website templates so that user can easily choose the most appealing one.
It is suggested that the design should be user and search engine friendly at the same time because SEO is playing major role in the success of business websites, so make sure your website design is search engine friendly as well. The design of a website must be light in terms of graphics because large images took a lot of time to load which is not appreciated by Google.
These days there are several CMSs that offer ease in setting up professional website, one prominent example is WordPress, and it is the most popular CMS for professional website. For instance if you don't have much budget for website design, you can use customized WordPress CMS in order to set up business website or blog, the best aspect of WP is that it provides countless business themes based on sleek and elegant website design. In addition to that it ensures support for numerous plug-ins including which one can enhance website functionality according to the requirements.
An important concern in establishing website is top web hosting services and the selection of a host depends on the certain requirements, for instance what type of application support is required? What type of hosting server is needed? In case of wordpress, additional plug-in and application support is required, so all these factors matter a lot. That's why it is highly valuable to read reliable hosting reviews before signing up for any hosting plan.