,    
Are you thinking about what sells an eCommerce business at the top valuation in the marketplace? Well, they are not the ones where the owners invest too much of time preparing for their business or its system for sale. Practically speaking, for eCommerce businesses, owners plan, create and perfect the auto-pilot systems over their entire business life. So, these businesses are the ones that are completely operated by the systems and are not dependent on the owner. Once you are successful in building a business that is system based and not person dependent, then you are capable enough to answer the following questions quite confidently.
How can I systematize my business so that it can be run by others under my ownership?
How can I make my people work, without my interference?
How can I own my business and still be free of it?
If what you intend to build multiple eCommerce businesses? Oops! You are not prepare for this answer right? Well, sooner you will get the solution in front of you. One of the growing multiple store management software, popularly known as e-Smart eCommerceSuite can easily manage your multiple eCommerce stores. It offers you to manage stores hosted on different platforms. Or in other words, if you own a single eCommerce store that use different storefronts such as Amazon Webstore, Asp. Net or Yahoo store, you can customize them according to your prerequisite and manage all of them in a distinct panel that works as a sole independent platform.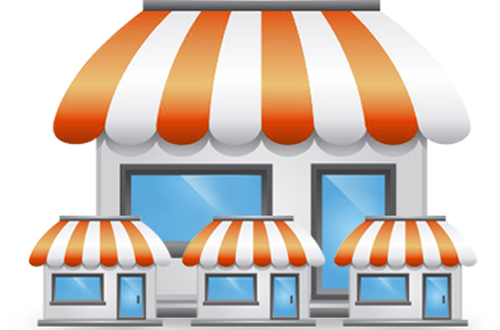 Hold on! Your answer does not end here. Don't you want to find out what is the need for such platform for multiple store management? Well, there is a valid reason behind this need. It is primarily needed for the language and location that your business is operating from. To make it clearer, it is well explained with an example:
Example– if your potential customers are based in different countries while the product line is same, then you need not have to handle a single product in all different stores. Moreover, you can also add the same product in different store where each product can ensure an online existence of product details in a currency, language and all those measures specific to a country your store belongs to.
Are you wondering whether the multi store eCommerce strategies can beat the competition? You are thought process is on the right track. It is one of the best strategies to beat the competition. Let's see how it accomplishes its responsibilities?
A multi-store strategy can address the increased challenges of personalizing customers, shopping experience, increasing sales or even strengthening the brand to strategize. On the contrary, online retailers have several online stores to serve only a selected group of customers. So, how do you assure yourself that multi-store eCommerce business would actually prove beneficial? Take a look at some of its important aspects:
Multi-store eCommerce help in centralizing business management: Multi-store eCommerce solution enables you to allot inventory space for products, manage orders from each store, automatically generate purchase orders, generate tracking number and provide real time shipping interface with all the carriers. A single dashboard for your multi-store eCommerce business would be dominant enough to simplify management of the eCommerce solution.
Real time analysis: A flexible reporting appliance and business intelligence dashboards permit you to get a real time analysis of sales. This helps you to make calculated decision and analyse your sales and they happen gradually.
Analysis shows that the successs of eCommerce invariably depends on the eCommerce solution's competencies to easily manage and smoothly create a multi-store business. It encourages you to sell more products via multiple stores, automate their chain of supply and manage other details such as shipping, orders and inventory management. However, is it also important to note that how a given solution addresses a particular requisite of your business.
Most importantly, multi-store eCommerce solution can augment your revenue to a great extent. How? Here are its strategies: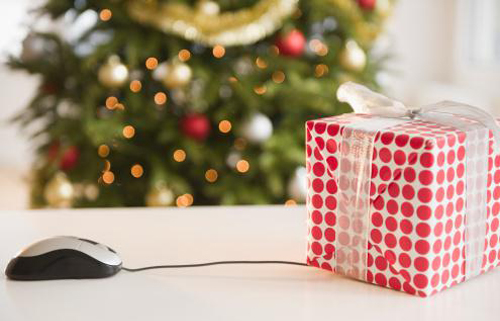 – It increases your site's ranking on different search engines
– Manage all the eCommerce from a single backend just at a click of a mouse
– It can regulate all your business activities with precision
– Avail B2C (business to customer) and B2B (business to business) support
– It uses a modular eCommerce maintenance system
– Enhances the global presence by using multi-currency and multilingual support
– It makes use of different product names, prices, descriptions, and images of the same product on multiple eCommerce stores.
– It helps to process orders and manage shipping among several eCommerce stores.
Multi-store eCommerce undoubtedly ensure your business growth but who would track their growth and transaction? Well, an important powerful software, popularly termed as Google Analytics help to track every eCommerce transaction to check how well your campaigns are performing. The depths of data you receive from Analytics allow you to make the best business decision for their eCommerce store. Google Analytics offers an eCommerce reporting which you can use for measuring metrics that are important for your online business.
Here are a few of the metrics which you can measure using eCommerce reporting in the Google Analytics dashboard:
– The total number of transactions on your site on a particular day or date range
– Transaction and revenue from organic sources
– Transaction and revenue from third-party referral
– The per visit value of your traffic
– The overall or source – wise or campaign-wise conversion rate on your site.
To run a successful eCommerce business, you must prepare yourself to wear several hats. It is not a small undertaking, especially if you intend to step up the ladder of success.