As web designers, we're focused on beautiful design and creating an amazing user experience. Because of this single-minded focus, a lot of web designers pay minimal attention to search engine optimization (SEO). Others hold some woefully outdated ideas about ranking in the search engines – there are still designers in 2013 who wax on about the importance of "submitting" to the search engines.
If you're a designer looking to provide better service to your clients, here are some key reasons why you need to pay greater attention to SEO.
SEO Is A Value-Add For Customers
Whether they realize it or not – every one of your clients is coming to you for more than website – they're coming to you to make more money. The client may be completely oblivious to SEO and think they're just coming to you for a pretty website, but the truth is that a pretty website isn't worth much in this day and age if it isn't on the first page of Google for crucial search terms. Research has shown that 85% of people use the web to find local businesses meaning that these days, being found in Google can mean the difference between a flourishing business and failure.
Whether you want to be able to offer search engine optimization service, or simply ensure happy customers, it's important that you do your part to maximize the chances your clients have of ranking well in Google and other search engines. In order to do so, you need a basic, up-to-date understanding of SEO.
On-Site SEO Is Baked Into Design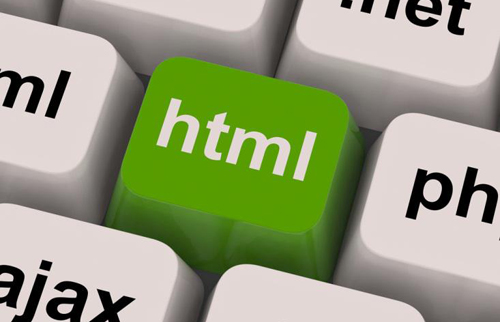 Novice web designers often neglect user experience in favor of beautiful design – aesthetics take priority over user experience because that's what the designer sees first – that's the part that gets the designer excited.
As a designer gains experience working with real customers and understanding their needs, he/she starts to see how beautiful design and user experience are two equally important facets of great design that need to be carefully balanced. While there is often give and take in either direction, a skilled designer can create a site that is not only gorgeous to look at – but where every choice is carefully calculated to make the site as usable as possible.
In much the same way that user experience should be considered right from the beginning of the design process, so should on-site SEO. Basic on-site SEO is remarkably simple, yet many designers really don't understand it, let alone keep up with the latest happenings in the industry. Here are some simple, yet important on-site SEO factors to consider during the design process:
Navigation structure – can link juice flow easily to inner pages? Note: this usually flows naturally from a good UX.
Basic keyword research – are you helping your client optimize their content so that it can be found in the search engines? Rewording a few titles or suggesting some article topics revolving around crucial keywords can make a huge difference in a client's traffic down the road. Use the Google Keyword Tool as a simple place to start doing some basic keyword research.
Keyword in title and content – while keyword stuffing is a bad idea, it's still important to include important keywords in your site content, especially in page titles.
Unique content –The Google Panda algorithm filter penalizes websites with too much duplicate content. The common understand is that this means content copied from other sites, but it also means duplicate content within the site itself. If there is too much repeated content across a site (sidebar text, footer text, author boxes etc. ), and there isn't enough unique content on each page, your client's site may be banished from ranking for competitive keywords.
Link rel=canonical tag – are overly similar pages being marked with a tag? This can be especially important for ecommerce sites with multiple product pages that only have minor variations.
Open Graph/Schema.org – are you marking up your client's site with either the Open Graph or Schema.org protocols? Google and Facebook have both supported efforts to implement structured data markup across the web.
Strong interlinking –are you interlinking between relevant pages? Doing so is not only good for the user experience, but it also helps pass link juice through your site and is an important part of on-site SEO.
Submitting an XML Sitemap through Google webmaster tools – a simple step that can help Google quickly index your client's site.
Web Designers Who Understand SEO Are The Missing Link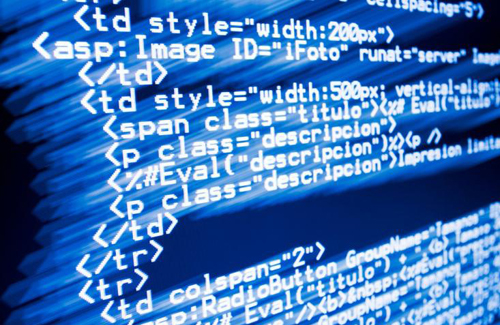 The ultimate goal of any business is to make money. While gaining traffic via SEO, PPC, or other means is important, this ultimately means converting that traffic into revenue. After all, if the traffic generated doesn't impact the bottom line, it has little use other than ego boosting.
As a web designer, you're uniquely positioned to help your clients improve the profitability of their website. Research has shown time and time again that customers will decide within the first 3 seconds of landing on a website whether they're going to hit the back button, and it's up to you to make sure they stick around. As you know, your site's layout, the color, the typography, the visuals, the headlines, the branding, the load speed, and many other minute details are essential to capturing visitors and converting them into paying customers.
What the average web designer sees as improving the user experience is highly correlated with improving a site's conversion rate. Yes, many SEOs also work on conversion optimization, but unless they have design skills, they ultimately need to turn to a designer in order to implement their ideas. As a designer who understands and cares about conversion optimization as well as SEO, you're in a unique position to deliver an exceptional level of value to a customer from top to bottom. Being able to see and understand all the most important facets of a website – traffic generation, user experience, and conversion optimization – and actually having the skills to put these changes into action, is a valuable blend of skills.
So even if you have no intention of ever offering SEO consulting, hopefully you have a better understanding of why a strong grasp of SEO will make you a more valuable web designer, and how important it is to consider SEO in your initial site design.