,    
You can't evade it. Everyone is talking about HTML5 and in fact 2012 has been a big year for the advancement of HTML5 technology, especially among the mobile web users and web development community. It has become very popular even among the most celebrated brands of the world like Google and Apple Inc.
We are all living in the world of constant evolution where trends change with a blink of eyes. As now we are close to the end of the year 2012 and its time to prepare for 2013. Unquestionably, HTML5 would experience a rising trend in this upcoming year. According to a new research from Strategy Analytics, there will be one billion HTML5 capable phones sold in 2013, as compared with 336 million in 2011. Also, according to the survey report published by Forrester Research, 60% of mobile services developers are showing interest in HTML5. Now the question that arises here is 'what are the top HTML5 trends predicted for 2013?' Here are some top predictions of upcoming HTML5 trends for 2013.
Gaming Apps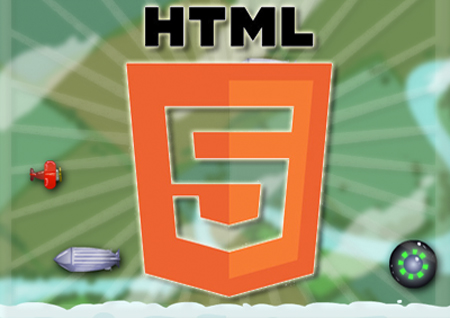 With the advent of HTML5, gaming apps are becoming more and more popular everyday and is becoming the all-time demand even amongst the busy populace. The outstanding functionalities of HTML5 have revolutionized the gaming world to a greater extent. This is because HTML5 enables the developers to create revolutionary and much more interactive apps that involve the user with its rich and attractive presence. Moreover, it offers hassle-free integration of multimedia and graphical substance to web with the use of any third party plug-ins and flash. Indisputably, this will be one among the top 2013 HTML5 trends as people are expecting something new every day when it comes to gaming apps. With the power of HTML5, gaming app developers are looking forward to set a trend for imminent technology of innovation.
Single Page Layouts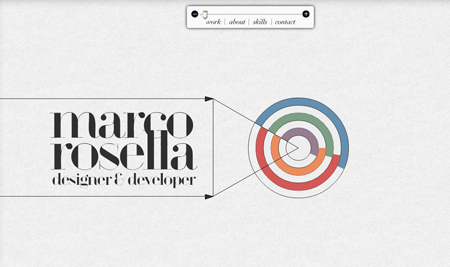 Most of the designers today prefer single page layout design as it is more effective and the visitors can focus directly on the content. Using the animation capabilities of HTML5 technologies, you can easily design a dynamic single page layout. This HTML5 trend is recently gaining more popularity due to the increasing usage of touch screens and smartphone apps and is expected to be in the trends of 2013 as well.
WordPress Theme Frameworks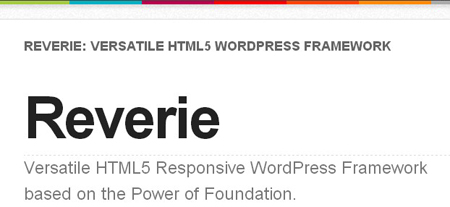 HTML5 is becoming the next imminent trend in WordPress themes due to its improved code/cleaner markup features, its unique cross browser support capabilities and supports clean mobile and tablet view without any coding requirement. In 2013, you can expect a widespread adoption of HTML5 in WordPress theme frameworks since certain frameworks has the ability to power thousands of sites. Some of the WordPress theme frameworks which also happen to support HTML5 are Carringtion, Toolbox, Roots, Presswork, Handcrafted WP and HTML5 WordPress reset.
Responsive Web design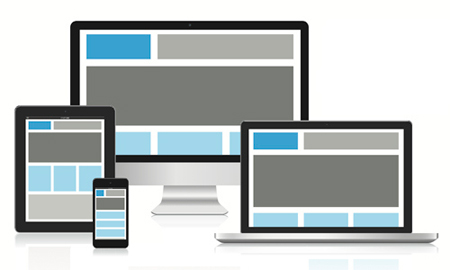 HTML5 has truly transformed the way on how technological developments are handled across platforms; furthermore HTML5 has been the sole reason for the evolution of responsive web design. A website is said to be responsive when it looks good at any resolution. This means your website will look sharp and easily readable, no matter whether your customer accesses your website through his mobile phone or tablet or laptop on the go or through his desktop at his home.
Interactive Infographics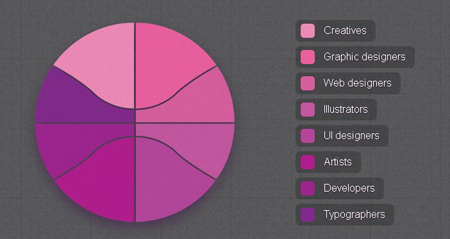 Infographics are visual representation of data and is indeed an excellent tool to convey complicated messages in a simple manner. Interactive infographic is a type of infographic where the viewer or the reader is allowed to interact with the data and is expected to be in the HTML5 trends of 2013. By utilizing the interactive elements of HTML5, you can create stunning interactive infographics to grab the attention of the viewers and to provide a unique experience to the readers.
These are the top 5 predicted HTML5 trends for the New Year ahead. Hopefully we can expect many other trends also as 2013 is looked upon to have many more technology-based rebellions in its kitty for everyone. Wishing you a blissful and an affluent New Year!