At MightyDeals, every day there are new deals for professionals that offer unusual packages and compelling value all under one roof.
Where MightyDeals differs from other sites is that we are focused exclusively on special deals aimed at web designers and web developers around the world. We scour the web each day to find the best products with the greatest discounts and bring them to the attention of our loyal customer base.
WordPress Theme Deals
WordPress has grown incredibly popular over the past few years. Following installation, WordPress comes with a default theme and a basic set of WordPress plug-ins installed. Some of our customers are keen to extend the functionality of the basic feature set and to also give their site a professional appearance that only a premium theme can deliver.
Our WordPress theme deals offer great value to WP developers who want to skip past most of the theme design chores to focus on other areas of development. For WP designers, the theme deals offer a choice of premium themes within the theme pack and also provide a good base for some additional customization to specifically suit the client requirements.
Latest Theme Deals
Presently, Themify Themes are offering two premium themes, with the first one at a 75% discount and the second theme free. A total steal! The themes come with shortcodes, Flickr photos and Twitter feed display elements. There is also a special Themify Dashboard to enable easy CSS editing too.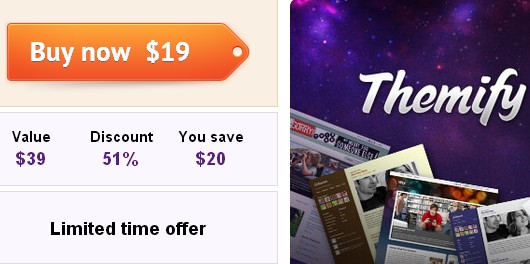 For the web developer who does not want to delve directly into designing a WordPress theme, there is the Ultimatum Unleash WordPress theme builder. This allows for the creation of new themes purely by dragging and dropping elements around the theme canvas until they have things exactly the way they want them.
What Else Do We Offer?
MightyDeals also selects the best from the courses, eBooks, graphics & textures, icons, and fonts available from select providers. We work with everyone from WooCommerce for the best in premium WP themes, to PixelTexture for cool textures & backgrounds, to FlashMint for responsive templates that look good on any laptop, iPad or smart phone.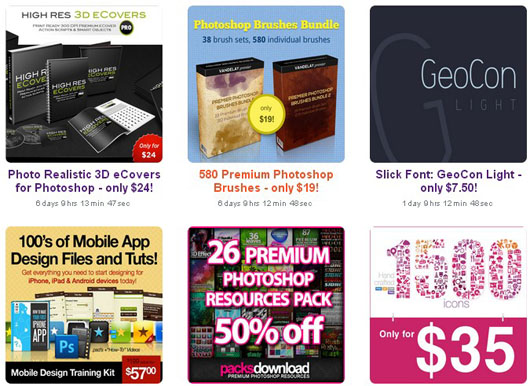 Deals are usually available only for a limited period. We frequently refresh the list of available deals with new offers. We have a newsletter you can subscribe to so that you can keep up to date or revisit our web site frequently to check out our latest offers.